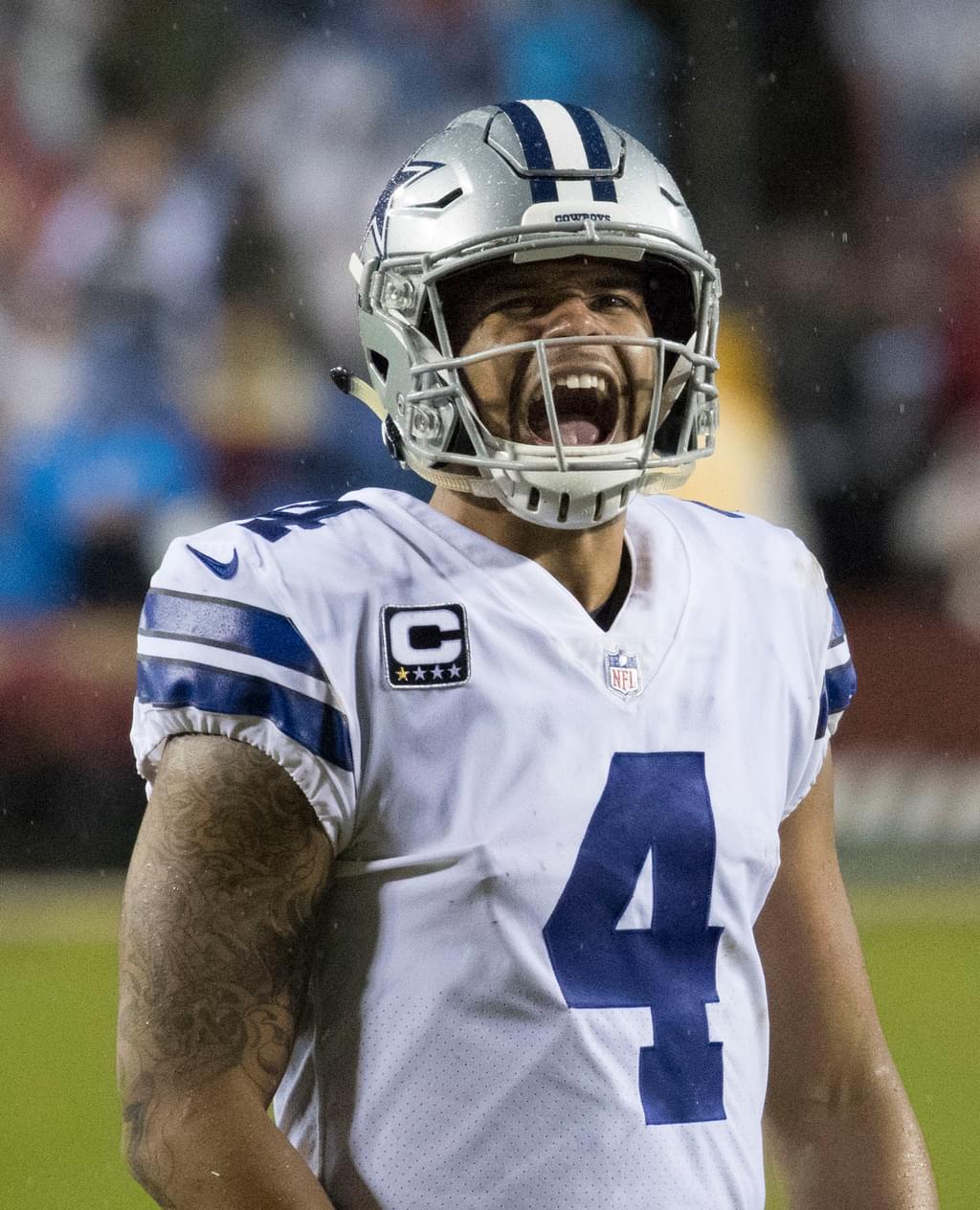 As the 2020 National Football League (NFL) season's opening weekend began on Sunday, September 13, end zones were painted with the words "End Racism" and "It Takes All of Us." Six NFL teams remained in locker rooms for the National Anthem, and players and one coach kneeled. After having been accused of blackballing players who peacefully demonstrated during the national anthem, the NFL stated in early September that "[t]he league is committed to integrating important causes vital to players and fans, such as social justice, among others, throughout the season."
One cause that has attracted the attention of Dallas Cowboys quarterback Dak Prescott (pictured) and Cleveland Browns quarterback Baker Mayfield is that of Oklahoma death-row prisoner Julius Jones. Jones, a Black high school sports star and honors student, was sentenced to death for the 1999 murder of a prominent white Oklahoma City businessman during a carjacking. The case presents significant questions of innocence, official misconduct, and racial bias. Jones has consistently maintained that he had no involvement in the crime, and he is seeking clemency and a new trial in the racially charged case.
In early August 2020, Prescott wrote a letter to Gov. Kevin Stitt and the Oklahoma Pardon and Board Parole voicing support for Jones' commutation application. Mayfield, who won the Heisman trophy as the nation's outstanding collegiate football player in 2017 while quarterbacking for the University of Oklahoma, wrote to the governor in June, urging clemency for Jones. He continued his advocacy during the Browns' season opener on the 13th, wearing a helmet decal bearing Jones' name.
In his letter to Stitt and the pardon board, Prescott wrote: "I experience injustices firsthand day in and day out, even as an athlete with 'celebrity status.' … The treatment of Julius Jones is the kind of miscarriage of justice African American men like myself live in fear of, and that is why I feel compelled to use the influence that God has blessed me with to speak up for what I believe is right and to give a voice to those who cannot speak for themselves."
Mayfield's letter described what he said were numerous defects in Jones' trial. "[A]nother issue that continues to weigh on me," Mayfield wrote, "is the obvious racial bias that permeated Julius' arrest, prosecution and conviction."
Jones has argued that racism played a major role in his case. In his commutation application, Jones wrote that "while being transferred from an Oklahoma City police car to an Edmond police car, an officer removed my handcuffs and said; 'Run n****r. I dare you, run.'" In a June 2019 sworn affidavit, one of the jurors in Jones' case said she overheard another juror say, during a break, "something to the effect of, 'They just need to take this n****r and shoot him, and take him and bury him underneath the jail." Even though she reported the comment to the bailiff and the judge, the court permitted the juror to remain on the case. "I felt that there was racism on the jury that convicted Mr. Jones and sentenced him to death," the juror wrote in her affidavit. Though she said she still believes that Jones is guilty of shooting and killing Howell, she wrote, "I don't think that he received a fair trial."
Prescott's letter noted that "[c]urrent events are shining a much-needed light on deep-seated prejudices and systemic mistreatment of black people, and it is my sincere hope that the cultural movements of today will lead to significant social changes that will create a better tomorrow…To that end, you all are in the unique position of being able to make a direct impact by addressing a specific miscarriage of justice." Jones' case, he said, "is a clear example of what can happen to a person who cannot afford legal representation, and what can happen to a black person at any time in this country – which is exactly why so many are protesting for the changes we so desperately need."
Prescott urged the governor "to please do your part to help bring about this change by giving thoughtful and sincere consideration to your review of Julius Jones' commutation application. My prayer is that he is able to salvage what remains of his life and that, through the righting of a decades-old wrong, he will be restored to his family soon," Prescott said.
As protests and demonstrations erupted nationwide after the murders of Ahmaud Arbery, George Floyd, and Breonna Taylor, NFL Commissioner Roger Goodell said in June that the league was "wrong for not listening to NFL players earlier and encourage all to speak out and peacefully protest." He also said that "[w]e, the National Football League, believe Black lives matter." The league also committed $250 over ten years to combating racial injustice.
Colin Kaepernick, who has been effectively exiled by the league since he knelt for the national anthem in 2016, called the NFL's gestures on September 13, 2020 "propaganda." His 2016 teammate, star defensive safety Eric Reid, joined Kaepernick in kneeling, and remains an unsigned free agent this season. Kaepernick tweeted that "[w]hile the NFL runs propaganda about how they care about Black Life, they are still actively blackballing Eric Reid … for fighting for the Black community. Eric set 2 [Carolina Panthers] franchise records last year, and is one of the best defensive players in the league."
Prescott and Mayfield joined NBA stars Blake Griffin, Trae Young, and Russell Westbrook, all with Oklahoma ties, in supporting Jones' clemency efforts. The NBA players submitted letters of support for Jones' clemency application when it was filed in June. Griffin's father was Jones' high school basketball coach.
Sources
KOCO Staff, Baker Mayfield wears hel­met decal in sup­port of Julius Jones, KOCO-TV, Oklahoma City, September 13, 2020; Sean Gregory, Exclusive: Dallas Cowboys Quarterback Dak Prescott Calls for Release of Black Death Row Inmate Julius Jones, Time, August 6, 2020; Vic Reynolds, Baker Mayfield urges Gov. Kevin Stitt to com­mute Julius Jones' death sen­tence, The Oklahoman, June 22, 2020; Bruce Haring, NFL Sunday Social Activism Sees Six Teams Remain In Locker Room For National Anthem, Deadline, September 13, 2020; Des Bieler, Colin Kaepernick calls out the NFL's social jus­tice ges­tures as ​'pro­pa­gan­da', Washington Post, September 13, 2020; NFL launch­es sea­son-long brand cam­paign ​'It Takes All of Us', National Football League, September 10, 2020.
Read Colin Kaepernick's tweet here. Photo cred­it: Creative Commons, Keith Allison from Hanover, MD, USA /​CC BY-SA.
International
Jun 01, 2023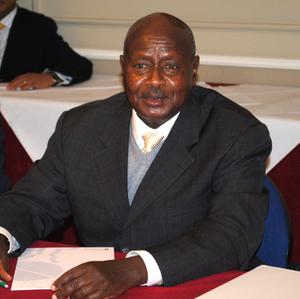 Uganda's Controversial ​
"

Anti-Homosexuality Act" Includes Possibility of Death Sentence
Victims' Families
May 30, 2023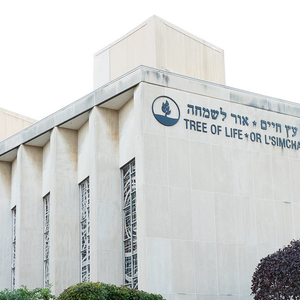 Victims' Families are Divided Over Death Penalty as Bowers Trial Begins