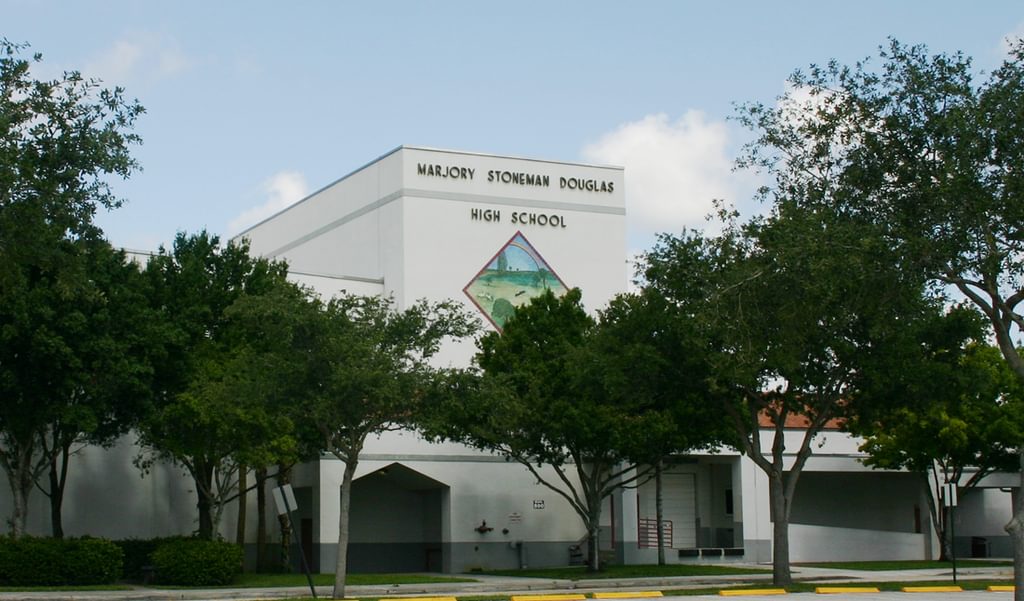 A non-unanimous Florida jury has returned a verdict of life without parole for Nikolas Cruz, the teen offender convicted of killing 17 people in the February 14, 2018 shooting at Marjory Stoneman Douglas High School (pictured) in Parkland, Florida. The October 13, 2022 verdict, in which three jurors voted to spare Cruz's life, concluded a six-month sentencing trial. Florida law, like that of nearly every death-penalty state, requires a unanimous jury verdict before a death sentence may be imposed.
Prosecutors had rejected a defense offer in 2019 for Cruz to plead guilty and be sentenced to 34 consecutive life sentences. They remained adamant in their desire to pursue a death sentence in 2021 after Cruz pleaded guilty to 17 counts of murder and 17 counts of attempted murder.
Jurors unanimously found that the state had proven aggravating circumstances in each of the 17 counts of murder, but three jurors found that the mitigating evidence outweighed the aggravating evidence. The jury foreman, Benjamin Thomas, told CBS Miami that one juror had strongly believed that Cruz should not be sentenced to death because he was mentally ill and that two other jurors also voted to spare his life.
The outcome was reminiscent of the August 2015 life verdict imposed by a Colorado death-penalty jury in the Aurora movie theater mass shooting that killed 12 people and injured dozens more. In that case, James Holmes was sentenced to life in prison without the possibility of parole after one juror stated her firm opposition to condemning Holmes because of his severe mental illness and two other jurors joined her in opposition to the death penalty.
Jury selection in the Parkland case was delayed twice, once because of a dispute over whether the judge should declare a mistrial after refusing to allow the defense to ask follow up questions of potential jurors who initially indicated their beliefs would prevent them from imposing the death penalty, and a second time because of an incident in which several potential jurors appeared to threaten the defendant.
During the sentencing trial, Cruz's defense team presented evidence that Cruz was born with a neurodevelopmental disorder resulting from Fetal Alcohol Syndrome. Witnesses testified that his birth mother abused alcohol and cocaine throughout her pregnancy and that his adoptive family ignored signs of developmental and behavioral problems, preventing him from getting appropriate treatment. In closing arguments, defense attorney Melisa McNeill described Cruz as "a brain damaged, broken, mentally ill person, through no fault of his own." She asked the jury, "in a civilized humane society, do we kill brain damaged, mentally ill, broken people?…I hope not."
The lead prosecutor, Michael J. Satz, the former Broward County State Attorney who remained on the case after leaving elective office, told the jury Cruz was a coldhearted notoriety-seeking sociopath who planned the rampage and carried out "a systematic massacre" in which he "hunt[ed] his victims." "The appropriate sentence for Nikolas Cruz is the death penalty," he said.
The trial revealed differences of opinion among the victims' families and community members about the appropriate punishment for Cruz. Victims' family members who were present at the verdict reacted with shock and anger at the verdict. Ilhan Alhadeff, whose daughter, Alyssa, was murdered, told the New York Times he was "disgusted" by the outcome and asked, if Cruz didn't get a death sentence, "What do we have the death penalty for?" Robert Schentrup, whose sister, Carmen, was killed, told the Washington Post that the trial had caused conflict in his family. While his parents supported a death sentence, Robert did not. He said his anger was directed less at Cruz and more at the systemic failures to prevent the shooting. "I haven't forgiven him," Schentrup said. "It's just … I am wrestling with how culpable an individual can be when they are part of these much broader systems that clearly affect us."
The Rev. Sharon Risher, whose mother and cousins were among the victims of the shootings at the Mother Emanuel African Methodist Episcopal Church in Charleston, issued a statement offering her "prayers and love to the families, co-victims and survivors of all of those killed and injured in the Parkland school shooting." She said that because of the death verdict in that case, "we are still suffering in ways that could have been avoided. … Rather than helping us heal, it keeps reopening our wounds."
She said, "Because I know this from my own still-fresh experience, I hope the families in Parkland can see this as a turning point for them. Once the killer is sentenced, they can move toward healing. We can never get our loved ones back, but without a death sentence hanging over us we can remember our loved ones for who they were before the horrific epidemic of gun violence touched their lives."
State officials had urged a death sentence for Cruz as the "worst of the worst." Satz, a Democrat, had called Cruz "evil" and "worse than Ted Bundy." Asked about the verdict at any unrelated news conference, Republican Governor Rick DeSantis told the media that "massacring those students with premeditation and utter disregard for basic humanity" deserved the death penalty. "I just don't think anything else is appropriate except a capital sentence in this case," he said. His Democratic Party opponent, former Florida Governor Charlie Crist, tweeted, "There are crimes for which the only just penalty is death. The Parkland families and community deserved that degree of justice."
Jury foreman Benjamin Thomas expressed sympathy for the victims' families, saying "[i]t hurts" to see their pain. "I feel bad for them, it hurts." But he calmly rejected criticism that justice had not been done. "It didn't go the way I would've liked, or the way I voted, but that's how the jury system works," Thomas said. "Everybody gets their vote. Everybody gets to decide."
Cruz's sentence is another example of jurors' declining appetite for the death penalty. In an October 11, 2022 interview with The Wall Street Journal, Death Penalty Information Center Executive Director Robert Dunham noted that "public attitudes … about the death penalty have shifted tremendously" since death sentencing peaked in the United States 25 years ago. "As a result, you are far less likely to be sentenced to death today than if the trial took place in the 1990s," he said.
Sources
Rafael Olmeda, Brittany Wallman, Angie DiMichele, Susannah Bryan, and Lisa J. Huriash, Jury offers mer­cy defense asked for by reject­ing death sen­tence on all 17 counts for Parkland school shoot­er, South Florida Sun Sentinel, October 13, 2022; Laurel Wamsley, A jury rec­om­mends life in prison for Parkland shoot­er Nikolas Cruz, NPR, October 13, 2022; Dakin Andone, Amir Vera, and Alta Spells, Parkland school shoot­er avoids the death penal­ty after jury rec­om­mends life in prison, CNN, October 13, 2022; Sophie Reardon, Parkland jury fore­man on shooter's sen­tenc­ing: ​"It did­n't go the way I would've liked", CBS Miami, October 13, 2022; Patricia Mazzei and Nicholas Bogel-Burroughs, Live Updates: Families Shocked as Jury Spares Life of the Parkland Killer, New York Times, October 13, 2022; Hannah Phillips, Valentina Palm, Jorge Milian, ​'I'm dis­gust­ed': Victims' fam­i­lies angry after Parkland shoot­er sen­tenced to life in prison, USA Today, October 13, 2022; Patricia Mazzei, Florida Jury Prepares to Decide Parkland Gunman's Punishment, New York Times, October 11, 2022; Greg Allen, Lawyers for the Parkland school shoot­er make the case for him not to be exe­cut­ed, NPR, August 23, 2022; Danielle Paquette, His sis­ter died in the Parkland mas­sacre. He wants the gun­man to live., Washington Post, September 27, 2022.
Arbitrariness
Mar 24, 2023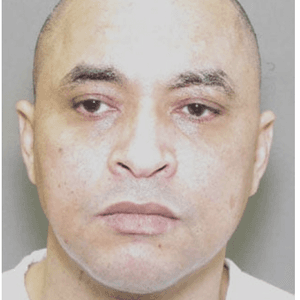 REPRESENTATION

: Why Poor People in Texas End Up on Death Row and Face Execution
Sentencing Alternatives
Mar 21, 2023
California to Close San Quentin's Death Row as Part of a Broader Prison Reform