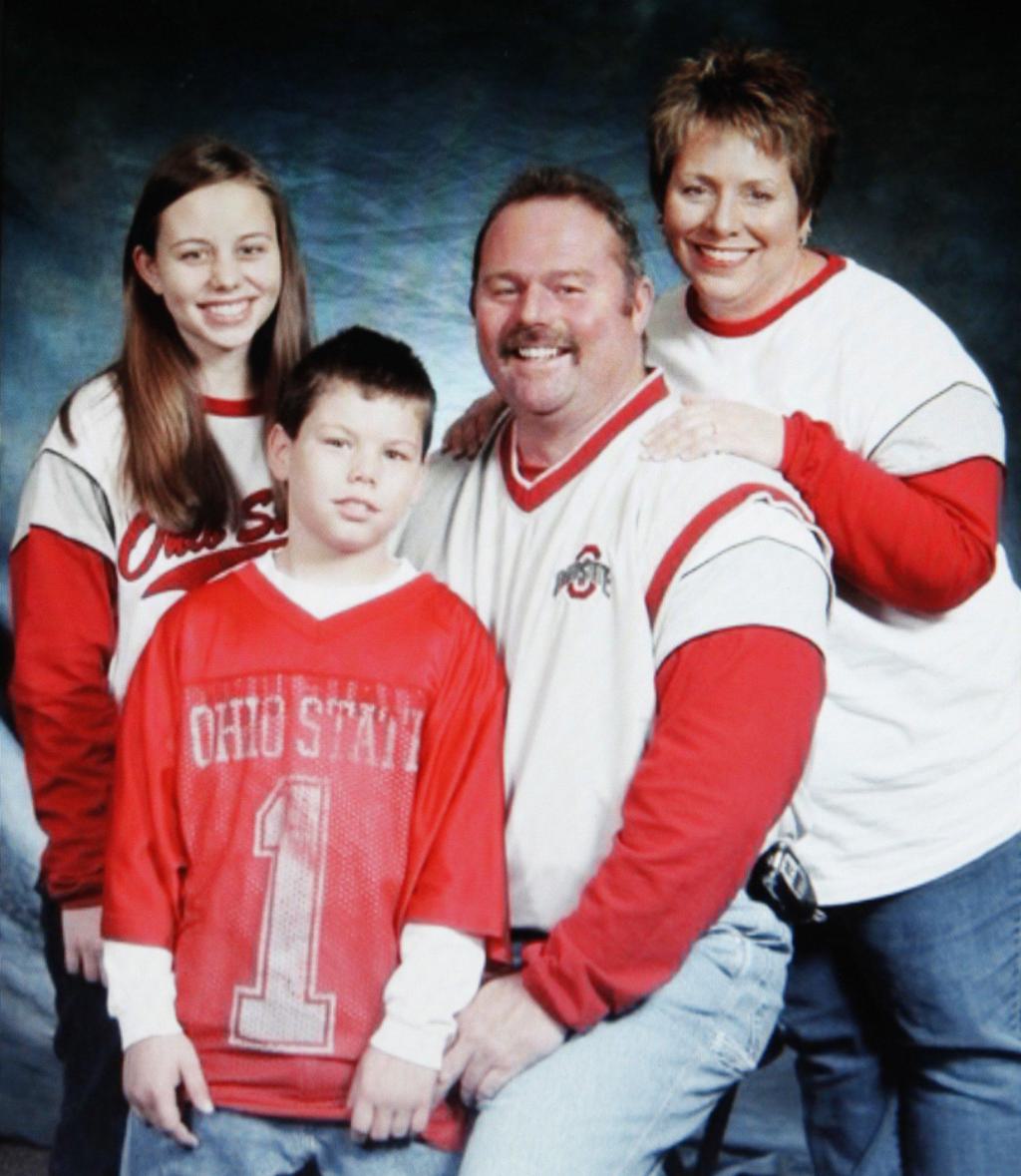 A three-judge panel in Madison County, Ohio has acquitted a man prosecutors charged with capital murder for allegedly setting his car on fire to burn down his house with his wife and children inside.
The judges rejected prosecutors' arguments that Peter Romans (pictured with his family) had poured gasoline on the driver's side of the family's SUV and set the car ablaze with the intent that the conflagration spread to the house to kill his wife Billi and their two children, Ami and Caleb. Prosecutors did not arrest Romans for more than a decade. At trial, they sought the death penalty, arguing that Romans had killed his family because he allegedly was having an affair with another woman and needed money from the family's life insurance because he was in financial ruin.
Romans presented expert testimony that the car fire had been caused by a faulty cruise-control deactivation switch in his Ford Expedition. At the time of the fire, Ford had issued a recall for the faulty switch because it had been implicated in spontaneous vehicle fires, some of which occurred when the engine was off. Romans' SUV had not been repaired after the recall. Romans' defense lawyer, Sam Shamansky, told the judges that Romans had no reason to start the fire and that he had "lost everything in the world that mattered to him the most."
The October 29, 2020 not-guilty verdict ended the criminal portion of a 12-year saga since the April 6, 2008 fire in which the Romans case was handed back and forth between prosecutors and investigators and eventually became the subject of a cold-case story in the Columbus Dispatch. In 2009, Romans sued Ford Motor Co. and the switch distributor for negligently causing the fire, and that lawsuit was just weeks from going to trial when Romans was indicted on aggravated murder, arson, and other charges last year.
Romans was supported throughout the trial by his late wife's sisters, his current wife, and his stepchildren. "God had this," said one of the sisters after the "not guilty" verdicts were read.
Romans was the sole survivor of the deadly fire, which started after midnight on April 6, 2008. According to Romans, after his wife had frantically awakened him to tell him the SUV was on fire, he rushed to move their pickup truck, which had a full tank of gas, and a kerosene can away from the blaze. By the time he moved the car, the house was engulfed in flames. Unable to get back inside, Romans then ran 100 yards to his landlord's house for help. Because of the extensive fire damage, fire investigators did not assign a cause to the fire until August 2009, when they declared it an arson. Coroners did not officially rule the three deaths as homicides until 2011.
More than a decade after the tragedy, after the publication of the cold-case article, prosecutors convened a grand jury seeking an indictment. Madison County Sheriff John Swaney praised prosecutors and investigators for bringing the charges, saying "I think I speak on behalf of Madison County citizens to say we're thankful, regardless of how much time has passed, that justice will be served."
Shamansky disputed the charges, telling Columbus television station WSYX that Romans "is most certainly innocent…. He didn't commit any crime. He has done nothing but cooperate fully with the authorities." Questioning the timing of the indictment, Shamansky asked, "Why now? … What evidence has changed after 11 years?"
Junk arson-science has been implicated in a number of wrongful capital convictions and death sentences. Cameron Todd Willingham was executed in Texas in 2004 after a jury that had been presented outdated and discredited fire testimony convicted of him arson and murder. Ernest Willis, who was wrongfully convicted and sentenced to death by another Texas jury based on virtually identical testimony, was subsequently exonerated. Daniel Dougherty was convicted and sentenced to death in Pennsylvania in 2000 when his jury was presented similar testimony. Although his conviction was overturned and the Philadelphia District Attorney dropped the death penalty against him, he was retried and convicted again on the basis of discredited arson testimony. Dougherty is currently serving a life sentence.
In August 2009, the National Academies of Science warned in their landmark report, Strengthening Forensic Science in the United States: A Path Forward, that "many of the rules of thumb that are typically assumed to indicate that an accelerant was used [to start a fire] … have been shown not to be true."
Sources
Meagan Flynn, A man said his SUV ran­dom­ly caught fire and killed his fam­i­ly. A decade lat­er, he's charged with their mur­der, The Washington Post, July 30, 2019; Holly Zachariah, Judges find Peter Romans not guilty on all charges for the 2008 fire that killed his fam­i­ly, The Columbus Dispatch, October 30, 2020; Holly Zachariah, Former Madison County man indict­ed in family's slay­ing 11 years after house fire, The Columbus Dispatch, July 29, 2019; Man accused of killing wife, 2 kids acquit­ted on all counts, Associated Press, October 29, 2020; Holly Zachariah, Testimony under­way in tri­al of man accused of killing fam­i­ly in 2008 Madison County fire, Columbus Dispatch, October 14, 2020.
Juveniles
Jun 06, 2023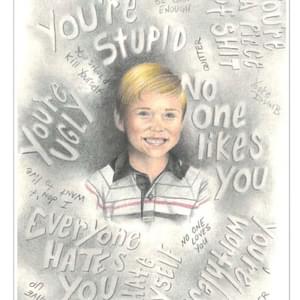 Jurors Who Sentenced Michael Tisius to Death Express Regret