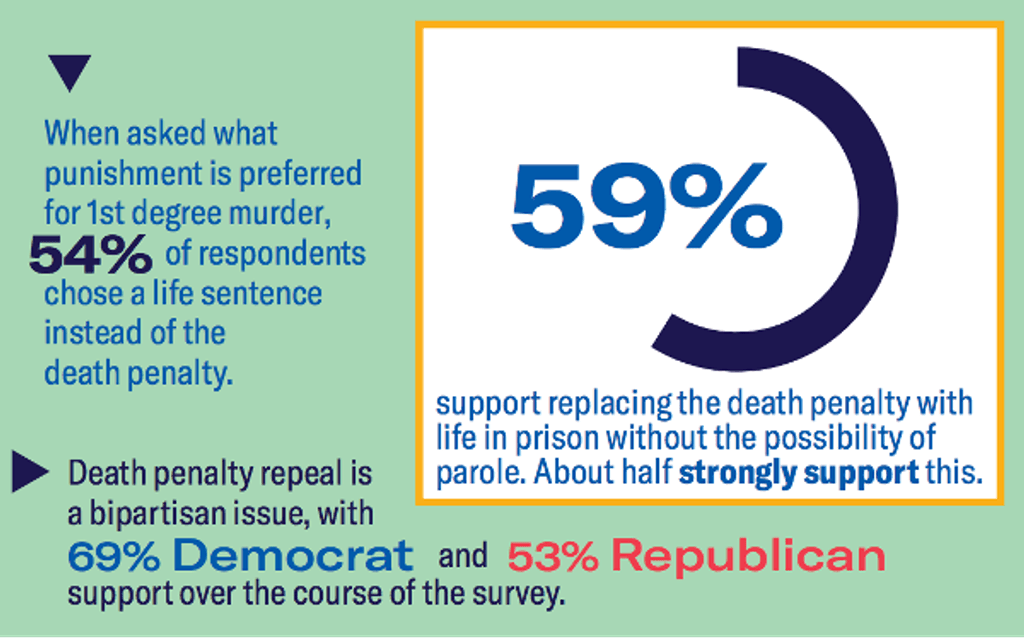 A majority of Ohioans support repeal of the state's death penalty, a newly released statewide poll suggests.
Fifty-four percent of Ohioans responding to an on-line poll by the Tarrance Group said they preferred some form of life in prison over the death penalty (34%) as the punishment for murder. Fifty-one percent said they supported replacing Ohio's death penalty with a punishment of life without possibility of parole, rising to 59% when respondents were provided information about Ohio's application of the death penalty, including the frequency of wrongful convictions, the high cost of capital cases, and the lack of deterrent effect.
Replacing the death penalty with life without parole received support across partisan lines. Before being provided with information about the administration of capital punishment, more Republicans favored replacement (48%) than opposed it (37%). Independents were about evenly split (37% support, 38% opposed), with a significant portion (25%) unsure. A majority of Democrats (58%) supported repeal and replacement. After information on innocence, costs, and other issues was presented, majorities of Republicans (53%) and Democrats (70%) supported eliminating capital punishment in favor of life sentences, while significantly more Independents supported replacement (48%) than opposed it (29%).
The poll of 600 registered Ohio voters, which has an error rate of ± 3.9%, was commissioned by the ACLU of Ohio and Ohioans to Stop Executions (OTSE). The poll was conducted between September 29 and October 1, 2020 and the results were released January 28, 2021.
The poll comes at a time of flux for Ohio's death penalty. The state has what Governor Mike DeWine called an "unofficial moratorium" on executions because the state cannot obtain lethal-injection drugs without placing the state's supplies of necessary medicines at risk. DeWine has said it is unlikely that there will be any executions in 2021. Ohio also recently enacted a law that bars the death penalty for defendants with serious mental illness.
In the wake of the passage of the mental illness bill, "[t]he momentum to repeal the death penalty is at an all-time high," said OTSE Executive Director Hannah Kubbins. "This development has sparked more conversations about how Ohio can build a more equitable criminal legal system," she said. "Furthermore, we know the death penalty is not an effective response to violence, and that it won't prevent future violence or heal past violence."
Despite the historically racially divisive nature of capital punishment, death-penalty replacement drew strong support across racial lines. Hispanics were most supportive of substituting life without parole for the death penalty (68%), followed closely by African Americans (64%). A majority of Whites (58%) also supported eliminating the death penalty. Women were more supportive of repealing the death penalty (62%) than men (56%). Every age demographic also favored ending capital punishment, with young people (18-34) the most supportive of abolition (62%). However, those aged 35-44 and over 65 were nearly as supportive (61%). Support for replacing the death penalty dipped slightly, to 55%, among those aged 45-64.
ACLU of Ohio Policy Director Jocelyn Rosnick said the Ohio poll "confirms what we've been hearing across the state—which is that voters oppose the death penalty. Whether it's due to racial disparity [or] fiscal or innocence concerns, people all across the state and across the aisle believe that it's time for Ohio to cut ties with the death penalty. Ohio won't be the first state to pass a full repeal," she said, "and we shouldn't be the last."
Sources
Marty Schladen, Poll: Big major­i­ty in Ohio sup­port get­ting rid of the death penal­ty, Ohio Capitol Journal, January 28, 2021; Debbie Holmes, New Poll Finds Majority Of Ohioans Support Ending Death Penalty, WOSU Public Media, January 28, 2021; Press Release, Statewide Poll on Death Penalty Reveals Ohio Voters Are Ready to End Capital Punishment, ACLU of Ohio, January 28, 2021; How Ohioans Feel About the Death Penalty, Ohioans to Stop Executions, January 28, 2021.
Murder Rates
Jun 09, 2023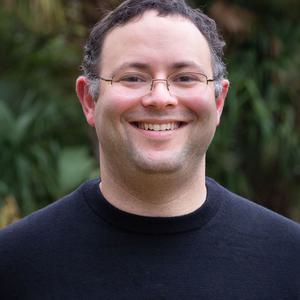 New
AH

Datalytics Data Shows Sharp Decline in Murder Rates in

2023
United States Supreme Court
Jun 08, 2023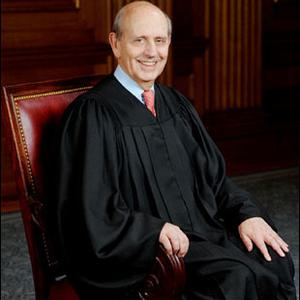 Former Supreme Court Justice Stephen Breyer Expresses Continued Frustration with the Fair Administration of the Death Penalty