On March 31, 2023, Ohio Attorney General Dave Yost released the state's annual Capital Crimes report for 2022. According to the report, the average time prisoners spend on the state's death row before an execution date is set is nearly 21 years – a number that has consistently increased with each annual report. Even when an execution date is set, a prisoner "is more likely to die of suicide or natural causes than as a result of execution," due to the ongoing difficulty in obtaining lethal injection drugs. The report estimated that it has cost the state between $128 million and $384 million to impose the death penalty on the current 128 prisoners.
The Executive Summary of the official report prepared by Yost—a death-penalty proponent—described the state's death penalty as a "broken capital-punishment system" producing "churn, waste, and endless lawsuits and nothing else." Moreover, "It is a system that is not fairly, equally or promptly enforced, and because of that it invites distrust and disrespect for the rule of law."
The report noted that out of the 341 death sentences originally imposed since 1981, just one in six (56) have been carried out with an execution. "Nearly the same number of inmates have had their sentences commuted (21) or died of natural causes or suicide before the sentence could be imposed (38). Nine have been removed because they are intellectually disabled and therefore constitutionally ineligible for the death penalty. Three have been removed because they suffered from serious mental illness. Thirty-nine additional mental illness petitions were filed in 2022," the report stated.
The report concluded: "this system is a testament to government impotence. At a time when faith in society's institutions is at an all-time low, the failure of the capital-punishment system could be Exhibit A."
Human Rights
May 24, 2023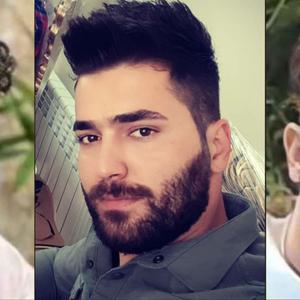 Iran Continues Aggressive Use of Death Penalty Despite International Condemnation