Change is coming to Oklahoma's row. In July, a coalition of prisoners' rights organizations called the state's policy of housing its death-row prisoners in solitary confinement in an underground facility "inhumane and oppressive" and threatened legal action if reforms were not forthcoming. On September 26, 2019, the Oklahoma Department of Corrections announced that within 30 days it would be relocating "all qualifying death row inmates" to a different facility.
Led by the American Civil Liberties Union of Oklahoma, the prisoners' rights groups had spent two years investigating Oklahoma's housing of death-sentenced prisoners. Their letter to the state described "dangerous and injurious" conditions on death row, including "permanent solitary confinement." "The condemned men," the groups wrote, "are locked in their cells 22 to 24 hours a day. By policy they are offered a 15-minute shower three times a week and one hour of solitary exercise five times a week in an enclosed concrete room of 20 feet by 20 feet that has an opaque skylight-ceiling that obstructs any view of the sky or sun. People with approved family visitors may have noncontact visits on Fridays and weekends, behind plexiglass and over a phone. The facility offers no form of congregate activity or time outside of cells, with no programs, educational services, or work opportunities." One prisoner compared the conditions to being "buried alive."
The response from Scott Crow, interim director for the Oklahoma Department of Corrections, says that the move from the H Unit of the Oklahoma State Penitentiary in McAlester (pictured), where death-row prisoners are currently housed, to the prison's A Unit will "significantly change their access to natural light and view of the outdoors." Instead of having recreation time in an enclosed room with no natural light, prisoners will use a fenced recreation area with natural light and fresh air. The change will also allow for contact visits. Currently, prisoners on Oklahoma's death row can only talk to visitors while separated by plexiglass.
Crow's letter did not specify how the state will determine which prisoners qualify for the move to A Unit. "The letter doesn't explain what 'qualifying' means, so we will need to get more information about what the criteria will be," said Corene Kendrick, a staff attorney at the Prison Law Office, one of the organizations that raised concerns about Oklahoma's death-row conditions. "All of the condemned men should have an opportunity to show that they can be safely housed in more humane conditions where they can sit in a room with other people, or go outside to breathe fresh air, feel the sun's warmth, and see the sky."
Crow's response also leaves the status of congregate religious services uncertain. The complaint letter argued that the prison was violating federal law by denying death-row prisoners the opportunity to worship in group settings. Under the Religious Land Use and Institutionalized Persons Act, the government may not impose a "substantial burden" on the religious exercise of prisoners without a compelling government interest. Oklahoma allowed communal worship services on death row prior to 2009, without incident, but the state said that "[i]f the inmates adjust well to the A Unit environment, we will assess their suitability for jobs and congregate religious services."
"We hope to engage in further discussion with state officials about the criteria they plan to use for housing the men in A Unit, and the issue of the religious services, with the goal that we can avoid litigation," said Kendrick. "The most problematic part of the response is that ODC [Oklahoma Department of Corrections] still considers congregate religious services to be a 'privilege' and not the fundamental right that it is."
Oklahoma
Oct 03, 2023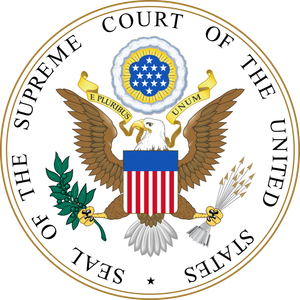 Analysis Shows Supreme Court's Changing View of Death Penalty Cases