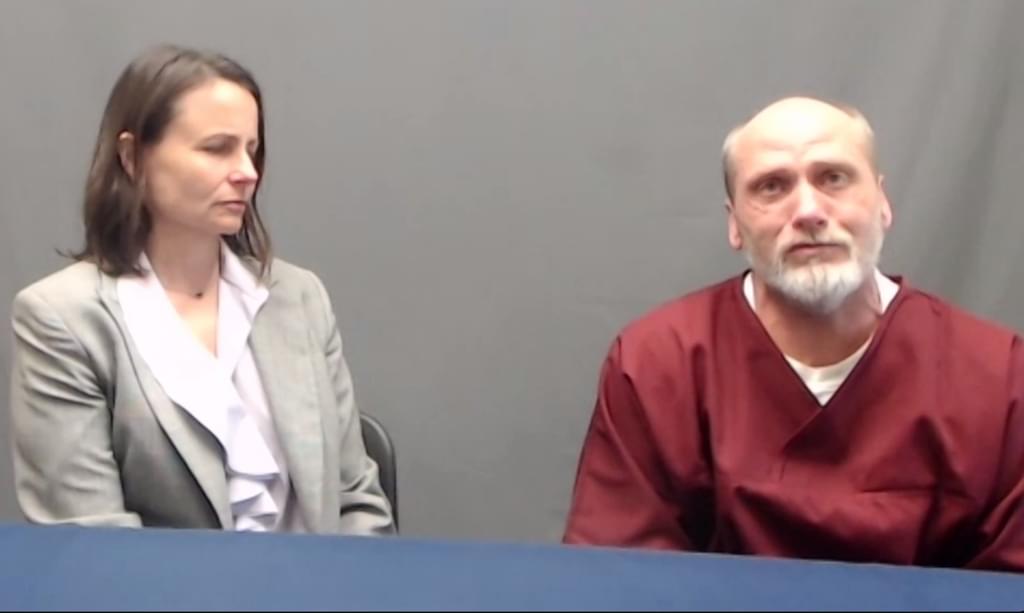 The Oklahoma Pardon and Parole Board has recommended clemency for James Coddington (pictured at his clemency hearing), the first of 25 death-row prisoners scheduled to be executed in Oklahoma between August 2022 and December 2024.
In a 3-2 vote on August 3, 2022, the Board recommended that Coddington's death sentence be reduced to life without the possibility of parole. Gubernatorial appointee Ed Konieczny, Oklahoma Court of Criminal Appeals appointee Larry Morris, and Oklahoma Supreme Court appointee Richard Smothermon voted yes. Gubernatorial appointees Scott Williams and Cathy Stockler voted no.
Coddington was convicted and sentenced to death for the addiction-driven murder of his friend, Albert Hale. In an emotional five-minute presentation to the board, Coddington said "I can't apologize enough for what I did."
Hale, Coddington said, "was one of my friends, and he tried his best to help me, … and for that, he lost his life." Coddington said he is no longer the person who killed Hale. "I'm clean, I know God, I'm not … I'm not a vicious murderer." Accepting responsibility for his action, he said, "If this ends with my death, I can't say it's wrong."
Hale's family opposes the grant of clemency. His son Mitch told the board, "I am here to say that I forgive James Coddington, but my forgiveness does not release him from the consequences of his actions."
The recommendation now goes to Governor Kevin Stitt, who can accept, reject, or modify the Board's recommendation.
In addition to his personal statement at the hearing, Coddington's lawyers presented evidence of his good conduct in prison and the work he has done to redeem himself during his nearly two decades on death row. The petition garnered support from prison staff, notably former Oklahoma Department of Corrections Director Justin Jones.

Coddington's clemency counsel also presented evidence of his diminished culpability for his crime. The lawyers argued that Coddington killed Hale in the midst of a drug binge that put him in a mental state that made it impossible for him to form the requisite intent for first degree murder. However, his counsel said, the jury never heard critical evidence regarding his mental state because the trial court excluded expert evaluations explaining Coddington's drug-induced psychosis. On appeal, courts agreed that the exclusion of this evidence was constitutional error, but the federal courts deferred to state court rulings that the violation was ultimately "harmless."
Coddington also presented extensive evidence of his traumatic and abusive childhood. Coddington's mother was imprisoned when he was a toddler, leaving Coddington to be raised by an alcoholic and drug-addicted father who put alcohol in his baby bottles. Coddington began abusing drugs as a child and battled his addiction for years until he was convicted of Hale's murder at the age of 24.
In a press release, Coddington's attorney, Federal Public Defender Emma Rolls, said: "By voting to commute James Coddington's death sentence, the Board has acknowledged that his case exemplifies the circumstances for which clemency exists."

The clemency request is now sent to Governor Kevin Stitt. In a statement released by the Oklahoma Coalition to Abolish the Death Penalty released, Reverend Don Heath, Chair of the Coalition said that "James' life is now in Governor Stitts' hands." "We ask Gov. Stitt to read the clemency packet, to watch the clemency hearing today and to look to his own faith to decide when mercy and forgiveness is appropriate and we hope that he will allow James Coddington to spend the rest of his natural life behind bars," Rev. Heath added.
In a Twitter thread, Adam Luck, the former Chair of the Oklahoma Pardon and Parole Board, said he hoped that the Board's recommendation in Coddington's case is not a "meaningless step on the inevitable path to death." Governor Stitt pressured Luck to resign from the Board in January 2022 because of Luck's votes in favor of clemency for death-row prisoners.
Luck tweeted that the clemency process is the last step in ensuring fairness, so "[w]e should treat this result as sacred." "If we ignore this recommendation, we acknowledge the appearance of fairness and due process the clemency hearings provide make us feel better but do nothing to sway us from what we want: vengeance death, and what we call justice," he added.
Stitt appointed Konieczny, a former police officer and Episcopal bishop, to the Board in January 2022 as Luck's replacement.
Coddington is scheduled to be executed on August 25, 2022, the first of a more than two-year, nearly one-per-month execution schedule. If the executions are all carried out, 58% of all death-row prisoners in the state would be put to death.
Sources
Nolan Clay, Oklahoma Pardon and Parole Board rec­om­mends clemen­cy for death row inmate James Coddington, The Oklahoman, August 4, 2022; Elizabeth Caldwell, With con­cerns around ​'extra­or­di­nary' child­hood abuse, parole board votes to spare James Coddington, Tulsa Public Radio, August 3, 2022; Ryan LaCroix, Hannah France, Oklahoma Pardon And Parole Board rec­om­mends clemen­cy for James Coddington, KOSU Radio, August 3, 2022; Khaleda Rahman, Who Is James Coddington? Death Row Inmate Step Closer to Clemency, Newsweek, August 4, 2022; Colleen Wilson, Former Pardon & Parole Chair doesn't want Coddington deci­sion to be ​"mean­ing­less step," News Channel 8 Tulsa, August 3, 2022
Read the news release issued by James Coddington's counsel.
Sentencing Data
Mar 22, 2023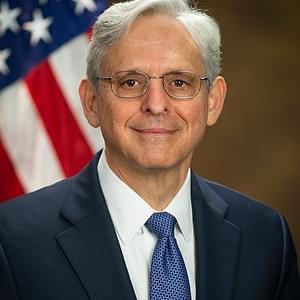 Federal Government Announces Withdrawal of Intent to Seek Death in North Dakota Case
Mental Illness
Mar 17, 2023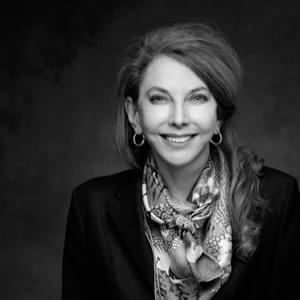 MENTAL

ILLNESS

: Sally Satel op-ed: ​

"

The Flawed Case for Executing the Mentally Ill"
Sentencing Data
Mar 15, 2023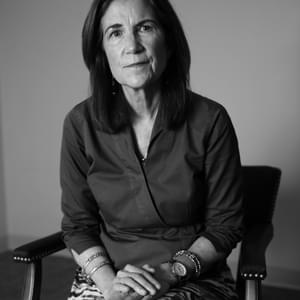 From The Marshall Project: ​
"

The Mercy Workers" —The Unique Role of Mitigation Specialists in Death Penalty Cases