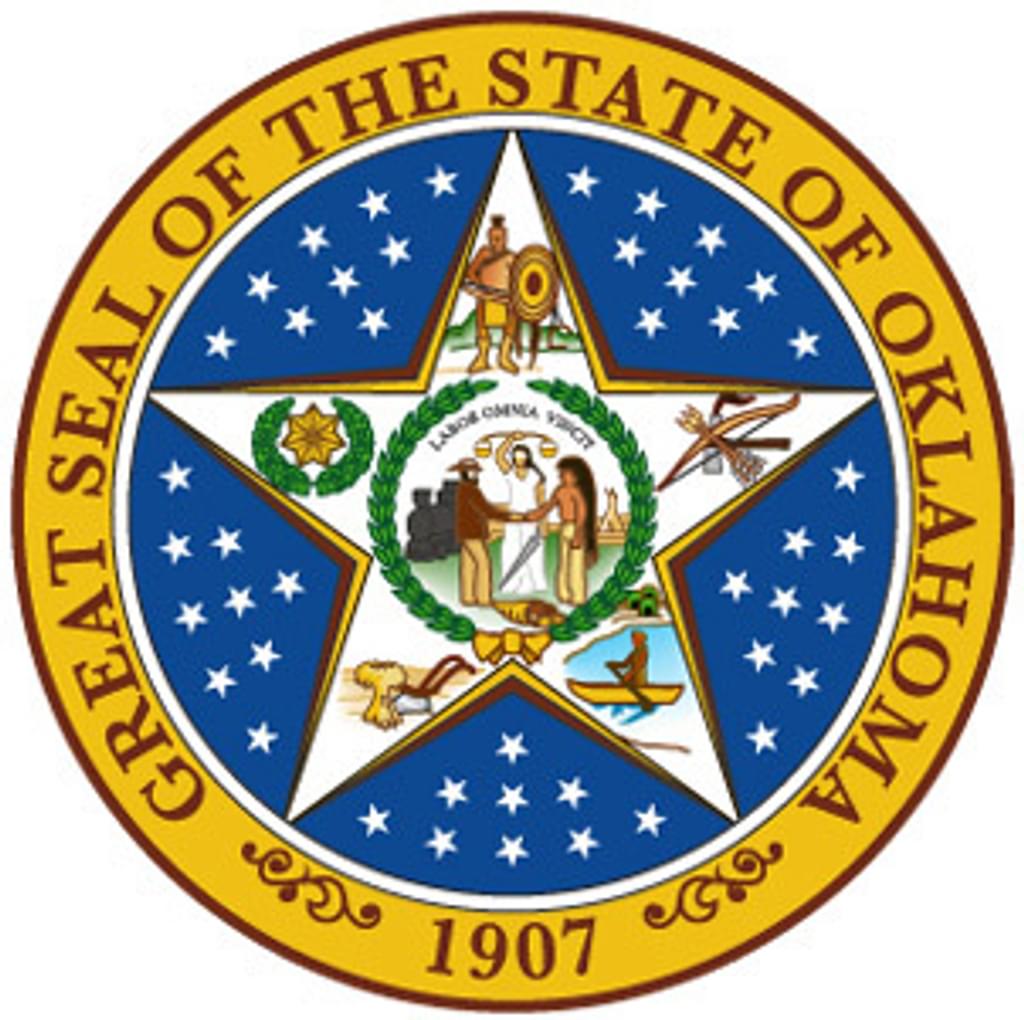 After more than six years with no executions and with a trial pending on the constitutionality of the state's lethal injection process, the Oklahoma Court of Criminal Appeals has issued death warrants setting seven execution dates in a less than five-month period between late October 2021 and mid-March 2022.
The death warrants were issued September 20, 2021, 25 days after Oklahoma Attorney General John O'Connor filed and then revised a motion requesting the execution dates and 40 days after the U.S. District Court for the Western District of Oklahoma ordered a trial on allegations by state death-row prisoners that Oklahoma's three-drug lethal-injection process is unconstitutionally torturous. One of the warrants authorizes Oklahoma to execute Julius Jones, despite a September 13 recommendation by the Oklahoma Pardon and Parole Board, citing doubts as to Jones' guilt, that Governor Kevin Stitt should commute his sentence to a life term with the possibility for parole.
The death warrants set three execution dates over a six-week span in late 2021 with another four executions over the course of nine weeks in early 2022. The scheduled execution dates are: John Grant (October 28), Jones (November 18), Bigler Stouffer (December 9), Wade Lay (January 6, 2022), Donald Grant (January 27), Gilbert Postelle (February 17), and James Coddington (March 10).
"We are concerned that the court set these dates when it knows that unresolved questions about Oklahoma's lethal injection protocol remain pending in the federal district court," said Assistant Federal Public Defender Dale Baich, who represents the prisoners challenging the state's lethal-injection protocol. "To allow executions to proceed when there is a chance the federal court could find a constitutionally unacceptable risk that a person could suffer because of the drug combination used, is deeply troubling."
'Far from the Worst of the Worst'

The seven cases are representative of problems endemic to the U.S. death penalty. Jones' case involves significant questions of innocence, racism, and prosecutorial misconduct. The other cases involve prisoners with documented evidence of serious mental illness, brain damage, and/or chronic, severe childhood trauma, as well as deficient representation. These issues mirror national execution trends: all but one of the prisoners executed in the United States in 2020 had a serious mental illness; brain injury, developmental brain damage, or an IQ in the intellectually disabled range; and/or chronic serious childhood trauma, neglect, and/or abuse.
Counsel for the prisoners issued statements in response to the warrants illustrating significant issues in the cases.
Baich said James Coddington has a lifelong history of severe mental illness, caused or exacerbated by childhood malnutrition and chronic trauma, substance abuse, and a family history of mental illness. His severe mental illness was already present at age eight, when he was hospitalized in a mental institution for six months, the statement said.
Donald Grant suffers from severe mental illness arising from fetal alcohol exposure, oxygen deprivation from complications during his birth, and traumatic brain injury from childhood physical abuse. He was institutionalized in a state hospital for mental health treatment for five years before being deemed competent to stand trial.
Wade Lay suffers from delusions as a result of schizophrenia. He was permitted to represent himself at trial and was offered a plea deal for a life sentence, which he turned down.
John Grant, the first man scheduled for execution, was raised in abject poverty, his lawyer, Sarah Jernigan, said in a statement. He was institutionalized in a notorious state juvenile facility at age 12 for crimes that included stealing clothes and shoes for his younger brothers and sisters so they would have something to wear. His trial lawyers — including one who later was disbarred for misconduct that was on-going at the time Grant's case — failed to present the documented evidence of his chronic childhood and institutional abuse to the jury.
"John Grant is far from the worst of the worst," she said. "He has taken full responsibility for his crime and has apologized to his victim's family. Had the jury learned of the horrific victimization he experienced in State-run institutions when he was just a child, there is at least a reasonable probability he would not have been sentenced to death. Rather than killing him now, the State should extend him the mercy he was denied as a vulnerable child in its custody."
Oklahoma's Troubled Execution History
If the executions proceed, they will be the first in Oklahoma since January 2015. In 2014, the state gruesomely botched the execution of Clayton Lockett. After the execution team failed 16 times to set an IV line, one of Lockett's veins exploded. He died 45 minutes into the procedure of what was described at the time as a massive heart attack.
In January 2015, Oklahoma executed Charles Warner using a chemical that was not authorized by the state's execution protocol. The state once again obtained the same incorrect drug for the scheduled execution of Richard Glossip in September 2015. However, the error was discovered shortly before the execution, and the execution was stayed at the last minute. The botches led to a grand jury investigation, and the state agreed to put executions on hold while it attempted to develop a new execution protocol.
The state legislature then authorized executions by nitrogen hypoxia, but the Department of Corrections was never able to obtain a supply of the gas or develop a workable execution protocol. Despite the problems that arose in the prior executions, the state ultimately announced that it intended to use the same set of chemicals that were in its protocol at the time of the botches. That protocol is the subject of continuing litigation.
When O'Connor first announced that he was seeking the execution dates, he asserted that the seven prisoners could be executed because six had been dismissed from the lawsuit for not identifying an alternative method by which they could be executed and the seventh is not a party to the lawsuit. At that time, Baich said, "The drug protocol that was problematic seven years ago is the same one the state seeks to use again. Given that history and the unresolved questions about the constitutionality of the State's execution protocol that are pending before the federal district court, Oklahoma should not move forward with any executions at this time."
The execution schedule will force Oklahoma's pardons board to conduct a series of clemency hearings in a compressed time period. In a footnote in its order, the court said it was "aware of Jones's commutation recommendation currently pending before the Governor. Because there is currently no legal stay in effect," it wrote, "this Court's duty to set a date certain is dictated by [state law]." Governor Stitt has not yet announced whether he will grant clemency.
"The court's setting of an execution date underscores the stakes and the urgency involved with Julius Jones' commutation application," said Rev. Cece-Jones-Davis, a leader of the "Justice for Julius" movement. "After a thorough review and a multiple hour hearing, the Oklahoma Pardon and Parole Board voted 3 to 1 to commute Julius's sentence to life. We urge Governor Stitt to review the application in a timely manner and bring long-averted justice to this very tragic situation by accepting the recommendation of the Oklahoma Pardon and Parole Board."
Sources
Barbara Hoberock, Execution dates set for Julius Jones, oth­er Oklahoma death row inmates, Tulsa World, September 20, 2021; K. Querry-Thompson, Execution dates set for Oklahoma death row inmates, KFOR, September 20, 2021; Nolan Clay, Execution dates set for Julius Jones, 6 oth­er Oklahoma death row inmates, The Oklahoman, September 20, 2021; Deon Osborne, Oklahoma Court Sets November Execution Date For Julius Jones Despite Commutation Recommendation, The Black Wall Street Times, September 20, 2021; Khaleda Rahman, Who Is John Marion Grant? First Inmate Set to Be Executed by Oklahoma Since 2015, Newsweek, September 21, 2021.
Read the order of the Oklahoma Court of Criminal Appeals set­ting the exe­cu­tion dates, and the state­ments from Dale Baich, rep­re­sent­ing Oklahoma pris­on­ers chal­leng­ing the con­sti­tu­tion­al­i­ty of the state's lethal-injec­tion pro­to­col; Sarah Jernigan, rep­re­sent­ing John Grant; and Amanda Bass, rep­re­sent­ing Julius Jones.
Human Rights
May 24, 2023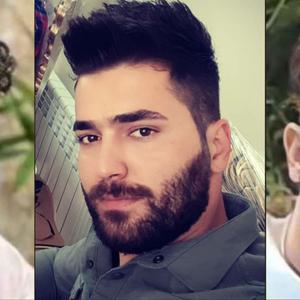 Iran Continues Aggressive Use of Death Penalty Despite International Condemnation