The Oklahoma Court of Criminal Appeals has set execution dates for 25 of the state's 43 death-row prisoners, scheduling nearly an execution a month from August 2022 through December 2024. If carried out, the execution schedule, unprecedented in the state's history, would put to death 58% of the state's death row, including multiple prisoners with severe mental illness, brain damage, and claims of innocence.
The court issued its execution schedule in two orders on July 1, 2022, in response to an application filed on June 10 by Oklahoma Attorney General John O'Connor. O'Connor sought the execution dates four days after Federal District Judge Stephen Friot denied a challenge to the constitutionality of the state's lethal-injection protocol brought by 28 of the state's death-row prisoners. Oklahoma uses a three-drug execution process that includes the controversial drug midazolam, which has been implicated in multiple botched executions.
The state court's execution orders came two weeks after the prisoners filed notice in the U.S. Court of Appeals for the Tenth Circuit that they intended to appeal Judge Friot's ruling. Under the schedule, Oklahoma would begin to execute prisoners before the circuit court can rule on the prisoners' appeal. The state previously executed four prisoners while the federal trial on the drug protocol was pending.
The executions are set to take place in four phases of six executions each, plus an additional 25th execution. Within each phase, the executions are scheduled at four-week intervals, followed by an execution-free month before the start of the next phase. James Coddington is scheduled to be the first prisoner put to death, with an execution date of August 25, 2022. All prisoners facing execution in Oklahoma are afforded a clemency hearing within three weeks of their execution date. The Pardon and Parole Board, which has the responsibility to conduct those hearings, meets in public session only once each month and requested that it conduct no more than one clemency hearing per meeting.
A Death Penalty Information Center review of the 98 U.S. executions carried out from 2017 through 2021 found that nearly 85% of those executed had evidence of one or more of the following significant impairments: serious mental illness; brain injury, developmental brain damage, or an IQ in the intellectually disabled range; and chronic serious childhood trauma, neglect, and/or abuse. Likewise, the prisoners slated for execution by Oklahoma are disproportionally individuals with serious mental health issues and significant defects in their trial and appellate proceedings. Many of the prisoners are severely mentally ill, including at least two who were allowed to represent themselves despite their mental disorders. At least five have brain damage. Others experienced severe trauma, received harsher sentences than less-culpable co-defendants, or had inadequate representation at trial.
Nearly half (12) of the prisoners scheduled to be executed were prosecuted in Oklahoma County, a county with a long history of misconduct in its capital prosecutions. DPIC's 2022 prosecutorial accountability project found that eleven death sentences imposed in the county have been reversed or prisoners exonerated because of prosecutorial misconduct, while another eleven who were sentenced to death based on testimony by disgraced police chemist Joyce Gilchrist were executed before her systemic misconduct came to light. DPIC's 2021 Special Report: The Innocence Epidemic found that five death-row exonerees had been wrongly convicted and sentenced to death in Oklahoma County, more than in all but three counties in the country. In addition, in November 2021, Governor Kevin Stitt commuted Julius Jones' death sentence after the Oklahoma Pardon and Parole Board twice recommended that Jones' sentence be reduced out of concerns regarding his probable innocence
Oklahoma County is responsible for more executions in the past fifty years (44) than any other county outside of Texas, and currently ranks 5th in the nation for most executions. If all 12 executions are carried out, it would move to 3rd in the nation, behind only Harris (Houston) County and Dallas County. Another five prisoners scheduled for execution were prosecuted in Tulsa County, which with 17 executions is currently tied for 6th-most executions of any county.
Perhaps the most well-known of the prisoners scheduled for execution is Richard Glossip, whose attorneys filed a motion for a hearing on his innocence claims the same day the state set his execution date. A bipartisan group of Oklahoma legislators presented findings on June 15 from an independent investigation into Glossip's case. Glossip's attorneys say the new evidence uncovered in that investigation, including the finding that prosecutors ordered police to destroy a box of evidence, demands a new hearing. The state scheduled an execution date of September 22, 2022 for Glossip, marking the fourth time he has faced an execution date.
After the execution schedule was announced, Republican State Rep. Kevin McDugle, who spearheaded the independent investigation into Glossip's case, said, "I'm a firm believer in the death penalty in Oklahoma. But if we execute Richard Glossip, then I will fight to end the death penalty in Oklahoma, and I'll do anything and everything I can, because we can't have a process that allows for an innocent man to be executed."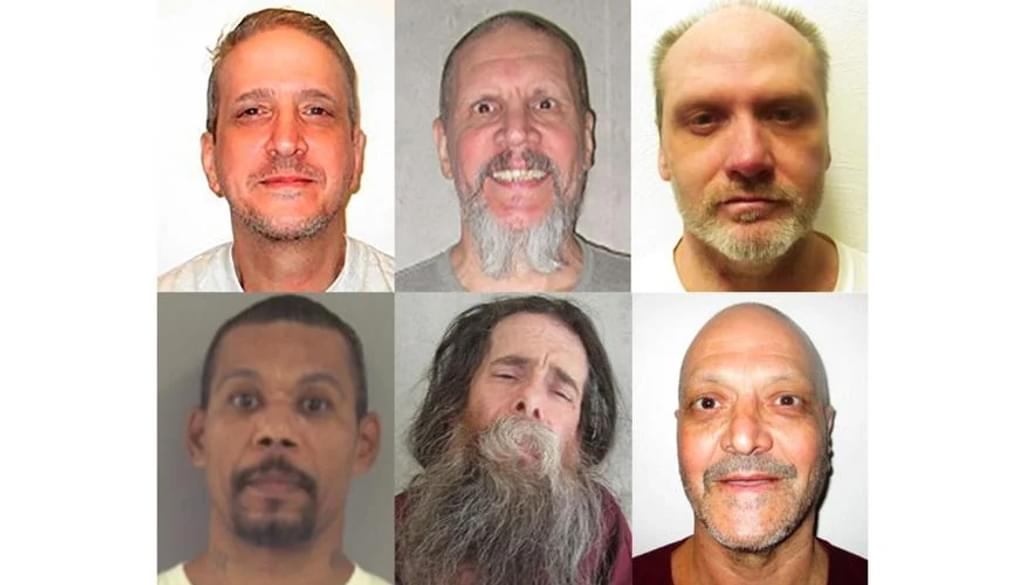 Below are the 25 people scheduled for execution, with their execution dates, county of prosecution, and, where provided by their attorneys, brief information about them.
James Coddington (August 25, 2022; Oklahoma County) experienced poverty, trauma, and abuse from the time he was born. He has severe mental illness and drug addiction, and immediately expressed profound remorse for killing a friend while in the throes of a crack-cocaine binge.
Richard Glossip (September 22, 2022; Oklahoma County) maintains his innocence in the 1997 murder-for-hire of Barry Van Treese. An independent investigation found that police urged the perpetrator to say Glossip paid him to kill Van Treese. A box of evidence was destroyed, at the order of Oklahoma County prosecutors, before Glossip's second trial.
Benjamin Cole (October 20, 2022; Rogers County) has brain damage and has been diagnosed with severe and chronic schizophrenia with catatonia. His attorneys have initiated proceedings to have him declared incompetent to be executed.
Richard Fairchild (November 17, 2022; Oklahoma County) experienced repeated head trauma as a teenager and has schizoaffective disorder. Evidence of his brain damage, which impaired his impulse control, was never presented to his jury.
John Hanson (December 15, 2022; Tulsa County) has multiple mental illnesses, brain damage, and autism. He was manipulated by his co-defendant, whose death sentence was overturned and is now serving a life sentence.
Scott Eizember (January 12, 2023; Canadian County)
Jemaine Cannon (March 9, 2023; Tulsa County) was allowed to represent himself at trial, despite his severe mental illness.
Anthony Sanchez (April 6, 2023; Cleveland County)
Phillip Hancock (May 4, 2023; Oklahoma County) says he killed in self-defense, but his trial court refused to admit evidence relevant to his self-defense claim. His trial judge has been disqualified from multiple criminal cases due to her pro-prosecution bias.
James Ryder (June 1, 2023; Pittsburg County) has untreated paranoid schizophrenia. His jury heard no evidence of his illness, even though his delusions directly contributed to the crime. The District Attorney says that if she had known how severely mentally ill Ryder was, she would not have sought a death sentence.
Michael Smith (July 6, 2023; Oklahoma County) has lifelong documented intellectual disability, but was denied a hearing on the issue. He was 19 years old at the time of his arrest.
Wade Lay (August 3, 2023; Tulsa County) has schizophrenia, but his trial judge allowed him to represent himself without ever having him evaluated by mental health professionals.
Richard Rojem (October 5, 2023; Washington County)
Emmanuel Littlejohn (November 2, 2023; Oklahoma County) has lifelong brain damage as a result of his mother's alcohol and drug abuse while pregnant. His jury did not hear evidence of his brain damage or his childhood of neglect and trauma.
Kevin Underwood (December 7, 2023; Cleveland County) has autism spectrum disorder, obsessive compulsive disorder, and bipolar II disorder, none of which were presented to the jury.
Wendell Grissom (January 11, 2024; Blaine County) has severe brain damage resulting from oxygen deprivation at birth and traumatic brain injuries during childhood. His brain damage affects his impulses and explosive behaviors, causing an otherwise non-violent person to commit a single crime for which he immediately showed great remorse.
Tremane Wood (February 8, 2024; Oklahoma County) was represented by an attorney who was addicted to cocaine, alcohol, and prescription pills at the time he represented Wood. The attorney presented no evidence in Wood's defense. Wood was a lesser participant in a murder committed by his older brother, who confessed to the crime and is serving a life sentence.
Kendrick Simpson (March 7, 2024; Oklahoma County) has PTSD as a result of the trauma he experienced as a survivor of Hurricane Katrina. His trial court refused to admit evidence of his mental illness.
Raymond Johnson (May 2, 2024; Tulsa County) "is a devout Christian whose Indiana church deeply values his role in the life of their congregation."
Carlos Cuesta-Rodriguez (June 6, 2024; Oklahoma County) experienced sexual abuse, poverty, and homelessness during his childhood in Cuba, leaving him with PTSD and brain damage.
James Pavatt (July 11, 2024; Oklahoma County) is an 18-year Air Force veteran with no prior criminal record before the crime for which he was sentenced to death, where it is disputed whether he or his co-defendant was the shooter.
Clarence Goode, Jr. (August 8, 2024; Tulsa County) was sentenced to death while his co-defendants, who may have been the actual shooters, received life sentences.
Ronson Bush (September 5, 2024; Grady County)
Alfred Mitchell (October 3, 2024; Oklahoma County)
Marlon Harmon (December 5, 2024; Oklahoma County) was neglected and sexually abused during his childhood. His victim's family did not want the death penalty, but prosecutors intentionally kept that information from the jury.
Sources
Nicholas Bogel-Burroughs, Oklahoma Plans to Execute 25 Prisoners in 29 Months, New York Times, July 1, 2022; Kim Bellware, Oklahoma plans to exe­cute an inmate near­ly every month until 2025, Washington Post, July 2, 2022; Danielle Haynes, Oklahoma sched­ules 25 exe­cu­tions to begin in August, UPI, July 1, 2022; Nolan Clay, Oklahoma death row inmate Richard Glossip chal­lenges con­vic­tion again as exe­cu­tion looms, The Oklahoman, July 2, 2022; Kaitor Kay, Oklahoma law­mak­er will fight to end death penal­ty if Glossip exe­cut­ed, KFOR-TV, Oklahoma City, July 2, 2022; Sydney Anderson, ​"PRO-LIFE" OKLAHOMA PLANS EXECUTION OF AN INMATE EVERY MONTH UNTIL 2025, The Black Wall Street Times, July 5, 2022.
Read the Oklahoma Court of Criminal Appeals orders set­ting six exe­cu­tion dates and set­ting nine­teen addi­tion­al exe­cu­tion dates. Read defense counsel's state­ment regard­ing the exe­cu­tion dates.
Executions Overview
Nov 13, 2023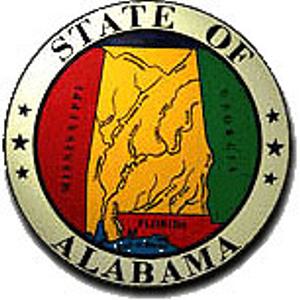 Alabama Schedules A Second Execution for Kenneth Smith, Using Nitrogen Gas for the First Time in U.S. History