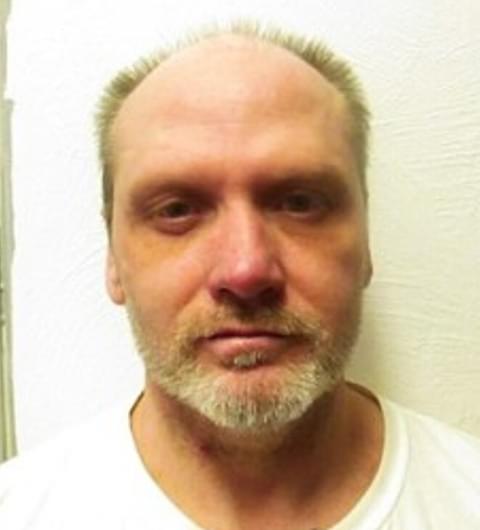 Lawyers for James Coddington (pictured), the first person scheduled to be executed as part of Oklahoma's two-year execution spree, are seeking clemency for a man they say "exemplifies the principles of redemption." In a petition filed July 15, 2022, they ask the Oklahoma Pardons and Parole Board to commute Coddington's death sentence to life without parole, describing Coddington's sincere remorse and exemplary behavioral record on death row.
The petition asks the Board to commute Coddington's death sentence because of his good behavior throughout his nearly two decades in prison and because he has shown profound remorse for the murder of his friend, Albert Hale. Federal Public Defender Emma Rolls, a lawyer on Coddington's defense team, wrote: "If our society believes in the principle of redemption, then James Coddington's life must be spared."
The petition states, that Coddington's "sobriety, service, and compliance with rules of the society in which he lives are documented. The man the jury convicted and sentenced to death no longer exists."
Rolls said that in all her years representing death-row prisoners, "James Coddington is the most deeply and sincerely remorseful person I have ever represented." Coddington's clemency efforts have also drawn support from prison staff, notably former Oklahoma Department of Corrections Director Justin Jones. Jones wrote in an affidavit that Coddington deserved commutation because of his "commendable record" and "sustained good conduct."
Coddington is scheduled to be executed on August 25, 2022, the first of 25 execution dates set by the Oklahoma Court of Criminal Appeals on a nearly one-a-month schedule from August 2022 to December 2024. Oklahoma Attorney General John O'Connor requested the execution dates just four days after U.S. District Court Judge Stephen Friot upheld Oklahoma's lethal injection protocol against a challenge to its constitutionality. If carried out, the execution schedule would put to death 58% of all death-row prisoners in the state. Coddington was originally scheduled to be executed in March 2022, however, in December 2021, Judge Friot granted him a stay of execution pending the outcome of the lethal-injection lawsuit.
The clemency petition also argues that commutation is also appropriate based upon Coddington's childhood and the circumstances of the offense. It tells the story of Coddington's childhood defined by abject poverty, abuse, and addiction. Coddington assaulted and killed a friend amid a drug binge in a mental state that, the petition argues, made it impossible for him to form the requisite intent for first degree murder. However, the petition says, the jury never heard critical evidence regarding his mental state because the trial court excluded expert evaluations explaining Coddington's drug-induced psychosis. On appeal, courts agreed that the exclusion of this evidence was constitutional error, but the federal courts deferred to state court rulings that the violation was ultimately "harmless."
The petition argues that "the entirety of James's life proves he is not the worst of the worst offenders." It says that "evidence of the seed of innate goodness James always possessed is buried in the records of his horrific childhood. The fact that seed flourished on death row reinforces the importance of clemency in the death penalty process."
The Board will hear Coddington's case on July 26. Coddington plans on testifying at the hearing.
Sources
Colleen Wilson, First Oklahoma inmate to be exe­cut­ed in August files clemen­cy peti­tion, KOKH, July 15, 2022; Emily Farris, Attorneys for James Coddington ask for clemen­cy from Pardons and Parole Board, 2 News Oklahoma, July 15, 2022; Attorneys For Oklahoma Death Row Inmate Ask For Clemency Ahead Of Execution Date, News on 6, July 15, 2022; Chris Polansky, ​'A changed man': Attorneys and advo­cates call on Oklahoma to spare the life of death row inmate James Coddington, Tulsa Public Radio, July 19, 2022;
Read the Press Release here. Read the clemen­cy peti­tion here.
New Voices
Mar 29, 2023
NEW

VOICES

: Louisiana Governor Announces His Opposition to the Death Penalty
Recent Legislative Activity
Mar 28, 2023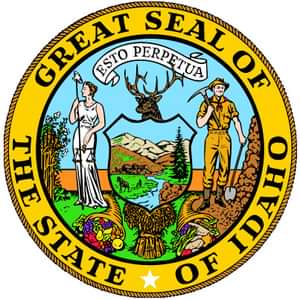 Idaho Steps Closer to Using the Firing Squad for Executions
Sentencing Data
Mar 22, 2023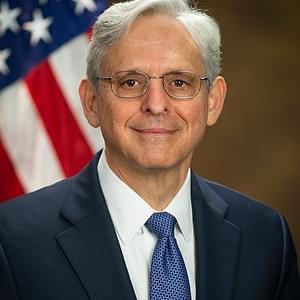 Federal Government Announces Withdrawal of Intent to Seek Death in North Dakota Case