Oklahoma legislators announced that an independent investigation revealed strong evidence of Richard Glossip's innocence. Glossip, who came within hours of execution in 2015, is the second prisoner the Oklahoma Attorney General is seeking to execute this fall. After the investigation report was released, Glossip's attorneys filed a motion in the Oklahoma Court of Criminal Appeals, asking that an execution date not be set so that Glossip can seek post-conviction review based on the findings.
"We've got an individual sitting on death row that's been there 25 years and I believe he's totally innocent," Oklahoma Rep. Kevin McDugle (R – Broken Arrow) said at a press conference on June 15, 2022, announcing the release of the independent investigation results. In February 2022, a bipartisan group of 35 Oklahoma legislators engaged pro bono attorneys at the law firm Reed Smith to review the case. Stan Perry, who led the investigation, concluded, "No reasonable jury, hearing the complete record and the uncovered facts detailed in this report, would have convicted Richard Glossip of capital murder."
McDugle vowed, "If we put Richard Glossip to death I will fight in this state to abolish the death penalty simply because the process is not pure. I do believe in the death penalty, I believe it needs to be there, but the process to take someone to death has to be of the highest integrity."
Glossip maintains his innocence in the 1997 murder-for-hire of Barry Van Treese. Justin Sneed, the man who killed Van Treese, received a plea deal in exchange for his testimony that Glossip had paid him to commit the murder. Sneed is serving a life sentence. Glossip was sentenced to death in 1998, but his conviction was overturned due to ineffective assistance of counsel. He was retried in 2004.
The investigation team reviewed 12,000 documents, interviewed witnesses and jurors, and uncovered evidence that had never been presented to a jury. The team's 343-page report includes the revelation that the district attorney's office told police to destroy a box of evidence before Glossip's second trial. Records indicate the box included financial records, duct tape, and a shower curtain from the crime scene. Surveillance video from a nearby gas station, taken the night of Van Treese's murder, and showing an unknown individual leaving the crime scene, was entered into evidence, but then disappeared. McDugle called the destruction of evidence "gross misconduct," saying, "We don't seek convictions, we seek justice. If a defense attorney had done what the DA's office did…charges would've been brought for obstructing justice."
The Reed Smith team showed jurors a video of Sneed's interrogation, during which police mentioned Glossip's name 6 times in the first 20 minutes. "They planted in the mind of Sneed that Glossip did it," Perry said. After viewing the video, which was not shown at either trial, many jurors said they would not have voted to convict Glossip.
Glossip has faced three execution dates, one of which was halted at the last minute because the state had obtained the wrong drug for his execution. He is the second of 25 prisoners for whom the Oklahoma Attorney General requested execution dates. If the Oklahoma Court of Criminal Appeals accepts the request, Glossip could once again be scheduled for execution as soon as September 2022. "Given the thoroughness of the investigation and report, and the seriousness of the concerns it raises, it would be premature for this Court to set a date for Mr. Glossip's execution," Glossip's attorneys said in their objection to setting an execution date.
Sources
Andy Rose, Republican leg­is­la­tor vows to end cap­i­tal pun­ish­ment in Oklahoma if state kills death row inmate, cit­ing new inves­ti­ga­tion into case, CNN, June 15, 2022; Wayne Stafford, New find­ings released in Richard Glossip death row case, KOKH, June 15, 2022; Derrick James, Lawmaker claims new report clears death row inmate, McAlester News-Capital, June 15, 2022; Brenna Ehrlich, Independent Investigation Finds ​'No Reasonable Jury' Would Have Convicted Death Row Inmate Richard Glossip, Rolling Stone, June 15, 2022; Ken Miller, Lawmaker: Report shows Oklahoma death row inmate's inno­cence, Associated Press, June 15, 2022.
Read the inves­ti­ga­tion team's report here. Read the press release from Reed Smith here. Read the press release from Rep. McDugle here. Read Glossip's notice of intent to file appli­ca­tion for post-con­vic­tion review and objec­tion to set­ting exe­cu­tion date here.
Juveniles
Jun 06, 2023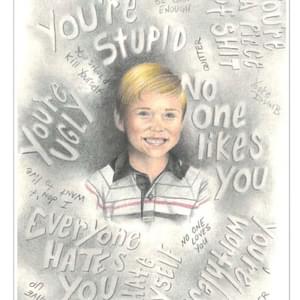 Jurors Who Sentenced Michael Tisius to Death Express Regret
International
Jun 01, 2023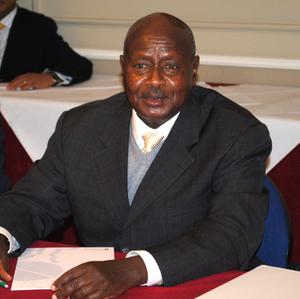 Uganda's Controversial ​
"

Anti-Homosexuality Act" Includes Possibility of Death Sentence