Texas' oldest death-row prisoner, Carl Wayne Buntion (pictured), has filed a petition with the state Board of Pardons and Parole seeking commutation of his death sentence to life without parole. Buntion is currently scheduled to be executed on April 21, 2022.
In a petition filed March 30, 2022, the 78-year-old Buntion's lawyers asked the Board to recommend that Gov. Greg Abbott grant him clemency, arguing that his death sentence was imposed by a jury that falsely predicted he would pose a future danger to fellow prisoners and prison staff. Alternatively, the petition seeks a reprieve of 90 days "to allow the courts an opportunity to decide what access to his spiritual advisor Mr. Buntion should have while in the execution chamber."
"Mr. Buntion is a frail, elderly man who requires specialized care to perform basic functions," the petition states. "He is not a threat to anyone in prison and will not be a threat to anyone in prison if his sentence is reduced to a lesser penalty. … During the thirty-one years he has been incarcerated under a sentence of death, he has been cited for only three disciplinary infractions, and he has not been cited for any infraction whatsoever for the last twenty-three years."
The petition also argues that, "given the amount of time Buntion has been incarcerated on death row (most of which was pursuant to an unconstitutional sentence), it would violate the Eighth Amendment's prohibition of cruel and unusual punishment to execute him now." It notes that on the same day he filed his petition, the Texas Court of Criminal Appeals denied his legal challenges concerning the jury's erroneous prediction of future dangerousness and the unconstitutionality of his execution after three decades.
Buntion told the Board that because Texas prison officials refuse to confirm that they will comply with the U.S. Supreme Court's decision permitting spiritual advisors to pray aloud and offer pastoral touch to prisoners in the execution chamber, he was being forced to litigate that issue in court. He said a 90-day reprieve is necessary to permit the courts to meaningfully consider and address that claim.
Buntion was convicted and sentenced to death in 1991 for the murder of a Houston police officer. He does not contest his guilt. The penalty phase of his trial was conducted under a statute that unconstitutionally limited the jury's ability to consider and give full effect to mitigating evidence. The U.S. Supreme Court struck down the sentencing procedures in 2001, saying that in the absence of a corrective jury instruction, jurors would have no mechanism to meaningfully consider a defendant's evidence. In 2009, after eighteen years on death row, the Texas courts applied that decision to his case and overturned his death sentence. He was resentenced to death in 2012.
In October 2021, the U.S. Supreme Court refused to review Buntion's execution challenge. In a statement regarding the Court's decision to deny review, Justice Stephen Breyer wrote that "procedural obstacles … make it difficult for the court" to hear the case. Nonetheless, he said, Buntion's "lengthy confinement, and the confinement of others like him, calls into question the constitutionality of the death penalty and reinforces the need for this court, or other courts, to consider that question in an appropriate case." Buntion "has now been on death row under threat of execution for 30 years … [and] has spent the last 20 of those years in solitary confinement, isolated in his cell for 23 hours a day," Breyer noted, much of it caused by his first unconstitutional death sentence. Such "excessive delay both," Breyer wrote, "undermines the death penalty's penological rationale and is in and of itself … especially cruel because it subjects death row inmates to decades of especially severe, dehumanizing conditions of confinement."
Buntion's clemency petition indicated that his counsel "anticipate they will pursue" that claim and his future non-dangerousness claim in the federal courts. The clemency petition argues that history has proven that the jury's assessment that Buntion would present a future danger if given a sentence less than death was wrong. This, the petition contends, raises broader issues relating to Texas' unique sentencing statute, as well as the effects of aging on death row. Texas is "the only death penalty state in America in which a jury's decision to sentence a defendant to death is based largely if not entirely on a prediction that, if not executed, the defendant will be dangerous in the future," the petition explains. "What has been made perfectly clear during the thirty-one years that he has been incarcerated on death row is that Carl Wayne Buntion does not pose a danger to anyone in any Texas prison."
The petition attaches the three disciplinary infractions Buntion has committed in his 31 years on death row — none of which occurred in the past 23 years. They include a single violent infraction in 1999, when Buntion punched a fellow prisoner in an altercation in the prison chow line. The minor nature of the infraction was evident in the punishment meted out for the violation: Buntion's commissary privileges were revoked for 15 days. His other two infractions were for having more towels, shorts, and sheets in his cell than were permitted and for refusing to be strip searched.
The petition notes that even if Buntion ever had posed a danger in prison, his deteriorating physical condition ensures that he longer does. "[A]s he has aged," the petition says, "he has developed physical impairments which would prevent him from harming anyone." It itemizes a litany of medical conditions from which Buntion suffers, including arthritis, vertigo, hepatitis, sciatic nerve pain that makes it difficult to walk, and cirrhosis. Executions of other elderly and infirm prisoners have presented a range of legal, practical, and humanitarian concerns, including ethical questions about the justification for executing an individual debilitated by physical and/or cognitive impairments.
If the board does not recommend clemency, the petition asks for a 90-day reprieve to allow the Texas Department of Criminal Justice (TDCJ) to decide whether Buntion's spiritual advisor will be allowed to touch him and audibly pray while he is executed. Just days before Buntion's petition was submitted, the U.S. Supreme Court decided the case of John Henry Ramirez, a Texas death-row prisoner who had challenged Texas' policy banning his pastor from touching him or audibly praying during his execution. The Court's decision in Ramirez v. Collier found that Texas had provided weak arguments that a ban on audible prayer and touching was the least restrictive method to preserve the safety and solemnity of the execution chamber. The Court noted that through simple regulations communicated in advance of the execution, Texas could address its safety and security concerns.
Buntion's request to TDCJ was denied before Ramirez was decided, and TDCJ has refused to indicate whether it intends to make the religious accommodations required by Ramirez available to Buntion. A reprieve is necessary, he argues because "only three weeks before he is scheduled to be executed, neither Buntion nor his attorneys know whether his request will be granted or whether TDCJ will stand firm in its decision to deny Buntion's request, necessitating further litigation on this issue."
Recent Legislative Activity
Jun 02, 2023
Conservative Commentator Warns of Dangers of Non-Unanimous Death Sentences
Victims' Families
May 30, 2023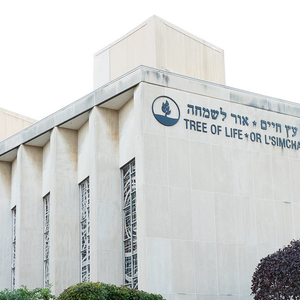 Victims' Families are Divided Over Death Penalty as Bowers Trial Begins