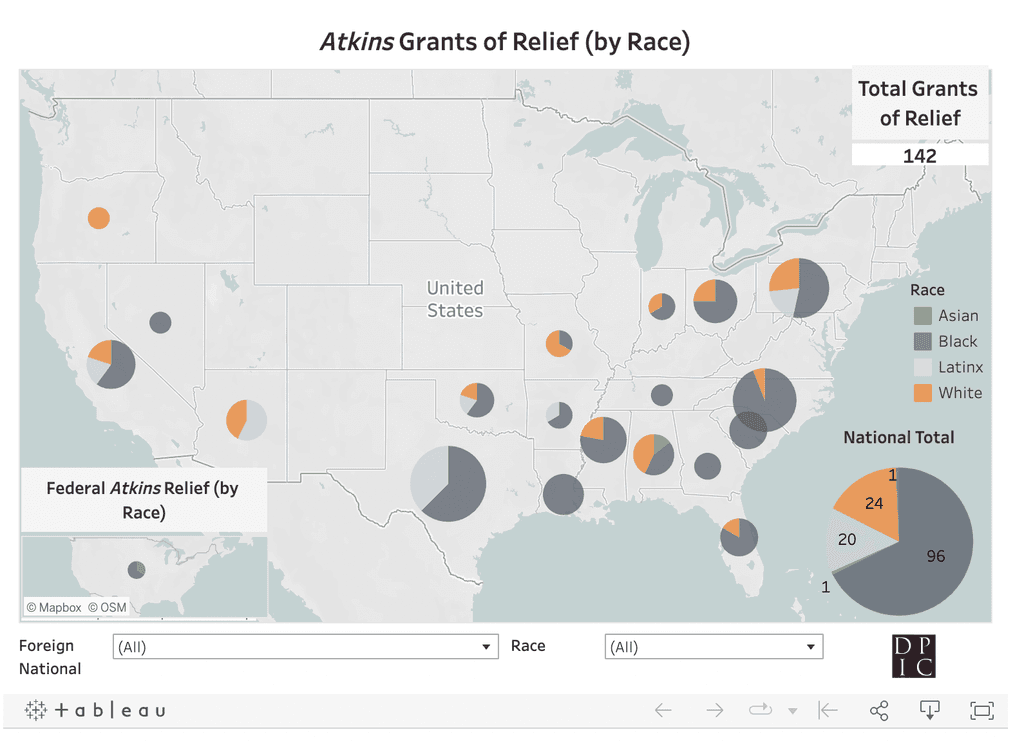 On the twentieth anniversary of its landmark decision in Atkins v. Virginia prohibiting the use of the death penalty against individuals with intellectual disability, the U.S. Supreme Court let stand a Florida case that creates a procedural loophole that allows those executions to continue.
In a one-line ruling issued June 21, 2022, the Court summarily denied a petition for writ of certiorari filed on behalf of Florida death-row prisoner Joe Nixon, declining to review the state's refusal to apply to his case a prior Supreme Court ruling that had struck down the criteria the Florida courts had used to deny his intellectual disability claim. The decision did not constitute a ruling on the substance of the Florida courts' action but left in place a state practice that provides no mechanism to redress unconstitutional judgments that could result in the execution of individuals who are supposed to be constitutionally ineligible for the death penalty.
Nixon was convicted and sentenced to death in 1985 for the August 1984 kidnapping and murder of a woman in Tallahassee, Florida. After he had completed his state court appeals, the U.S. Supreme Court decided Atkins on June 20, 2002. Nixon's lawyers subsequently filed a petition seeking to vacate his death sentence based on intellectual disability. The Florida courts denied his petition in 2009, saying he had failed to meet the state's requirement of presenting IQ scores of 70 or below. In 2014 in Hall v. Florida, the Supreme Court declared use of the 70-IQ cutoff unconstitutional, calling it a "rigid rule [that] creates an unacceptable risk that persons with intellectual disability will be executed."
Nixon again sought review of his intellectual disability claim. In 2017, the Florida Supreme Court directed the trial court to reconsider that claim in light of Hall. However, after three members of the state's high court reached mandatory retirement and were replaced by ultra-conservative justices, the court declared that it would no longer apply Hall to cases that had completed their appeals before Hall was decided. That ruling left a substantial number of intellectually disabled prisoners whose claims had been unconstitutionally rejected without access to the courts to prove their ineligibility for the death penalty.
The Florida Supreme Court ruled that it would not apply Hall in Nixon's case, prompting his petition to the U.S. Supreme Court.
According to the National Disability Rights Network, an estimated ten states in addition to Florida had adopted or applied similar unconstitutional IQ thresholds that denied death-row prisoners relief under Atkins. The Supreme Court's refusal to hear Nixon's case allows courts in those states to refuse to apply Hall to older cases in which intellectually disabled prisoners were unconstitutionally deemed eligible to be executed.
Intellectually Disabled Defendants of Color Are Disproportionally Likely to Be Sentenced to Death and Unconstitutionally Executed
A December 2020 Death Penalty Information Center analysis of more than 130 cases in which prisoners' death sentenced were overturned because of the constitutional prohibition against executing persons with intellectual disability suggests that defendants of color who are intellectually disabled are disproportionately likely to be sentenced to death (click to enlarge graphic). That review, since updated to include a dozen additional cases, found that more than 80% of intellectually disabled defendants sentenced to death (118 of 142, 83.1%) are persons of color. Like Nixon, more than two-thirds are African American (97, or 68.3%). 16.9% (24) are white; 14.1% (20) are Latinx; and one (0.7%) is Asian. The data reflects that the percentage of Black and Latinx defendants among intellectually disabled death-row prisoners is 1.6 times greater than the respective percentages at which they are sentenced to death.
DPIC has also found that at least 28 death-row prisoners who very likely were intellectually disabled have been executed since Atkins v. Virginia declared the practice unconstitutional. Here, too, prisoners of color have been disproportionately affected.
While Black defendants constitute 34.2% of those put to death since executions resumed in the United States in 1977, 62% of the likely intellectually disabled defendants executed post-Atkins have been Black — a percentage that is 1.8 times higher than the overall percentage of Black death-row prisoners who have been executed. Latinx defendants constitute 8.3% of those executed in the U.S. in the past 50 years but 14.3% of the likely intellectually disabled prisoners to have been executed post-Atkins — 1.7 times higher than the overall percentage of executions involving Latinx prisoners.
The Court's Repeated Failure to Enforce Constitutional Rights
The Supreme Court's refusal to intervene in Nixon's case despite its own clear precedent establishing the unconstitutionality of Florida's disposition of his intellectual disability claim is yet another example of the failure of the judicial process to enforce constitutional guarantees in death penalty cases. A study by researchers at Cornell Law School, published in the Fall 2021 issue of the Columbia Human Rights Law Review, found that at least 228 people executed in the modern era — one in every seven executions in the U.S. in the past fifty years — had been put to death despite raising legal claims that the Supreme Court has said would require reversing their convictions or death sentences.
These cases included at least 42 people with intellectual disability who were executed before Atkins was decided. However, in 170 of the cases, the prisoners were executed after the Supreme Court had already established the basis for declaring their death sentences unconstitutional. As the researchers explained, "the lower courts turned a blind eye to their claims and for years the Supreme Court did nothing to correct them."
The researchers identified Florida, along with Texas, as the two worst offenders, writing that capital litigation in those states could not proceed under the presumption "that lower courts will apply Supreme Court precedent in good faith." In Florida, they found that least 36 death-row prisoners had been executed despite Supreme Court decisions clearly establishing the unconstitutionality of their death sentences. That translates to 36.4% of all Florida executions, or 1 in every 2.75 executions.
The Florida Supreme Court's refusal to enforce Atkins and Hall portends even more unconstitutional executions in the state and validates the researchers' observation that "when it comes to capital punishment, history teaches that the lower courts cannot be trusted to enforce the law."
The U.S. Supreme Court's ruling in Nixon's case continued a pattern in which it has permitted the executions of prisoners who were never afforded judicial review of their intellectual disability claims or denied review under clinically appropriate definitions of the disorder. On May 23, 2022, the Court ruled that Arizona death-row prisoner David Martinez Ramirez could not present the federal courts with evidence of his intellectual disability that ineffective lawyers appointed to represent him at trial in state post-conviction proceedings had failed to investigate and present to the state courts. On January 27, 2022, a 5-4 majority of the Court voted to vacate an injunction issued by an Alabama federal district court and unanimously upheld by a panel of the U.S. Court of Appeals for the Eleventh Circuit, allowing Alabama to execute intellectually disabled Matthew Reeves, after the Court had previously summarily reversed the Eleventh Circuit's order to vacate Reeves' death sentence because of his trial counsel's ineffectiveness in failing to obtain and present expert mental health evidence, including evidence of intellectual disability, in the penalty phase of Reeves' capital trial.
In November 2021, the Court denied a petition by federal death-row prisoner Wesley Coonce to vacate his death sentence and return his case to a Missouri federal court to evaluate his intellectual disability claim using current diagnostic criteria for the disorder, even though federal prosecutors agreed that Coonce was intellectually disabled. And during the federal execution spree at the end of the Trump administration's tenure in office, the Court permitted the execution of two intellectually disabled prisoners, Corey Johnson and Alfred Bourgeois. Johnson had been denied any review of his intellectual disability claim. Bourgeois was executed despite evidence that led a federal district court to conclude that he was likely ineligible for the death penalty and entitled to a hearing in which his claim could be reviewed under contemporary medical standards. During his earlier appeals, a Texas federal court had denied Bourgeois' intellectual disability claim, relying on a series of lay stereotypes that had no clinical validity and whose use the Supreme Court later declared unconstitutional. After a federal appeals lifted the stay of execution, saying Bourgeois has already received review of his claim, the Supreme Court allowed his execution to go forward.
Juveniles
Jun 06, 2023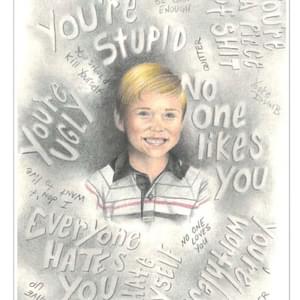 Jurors Who Sentenced Michael Tisius to Death Express Regret