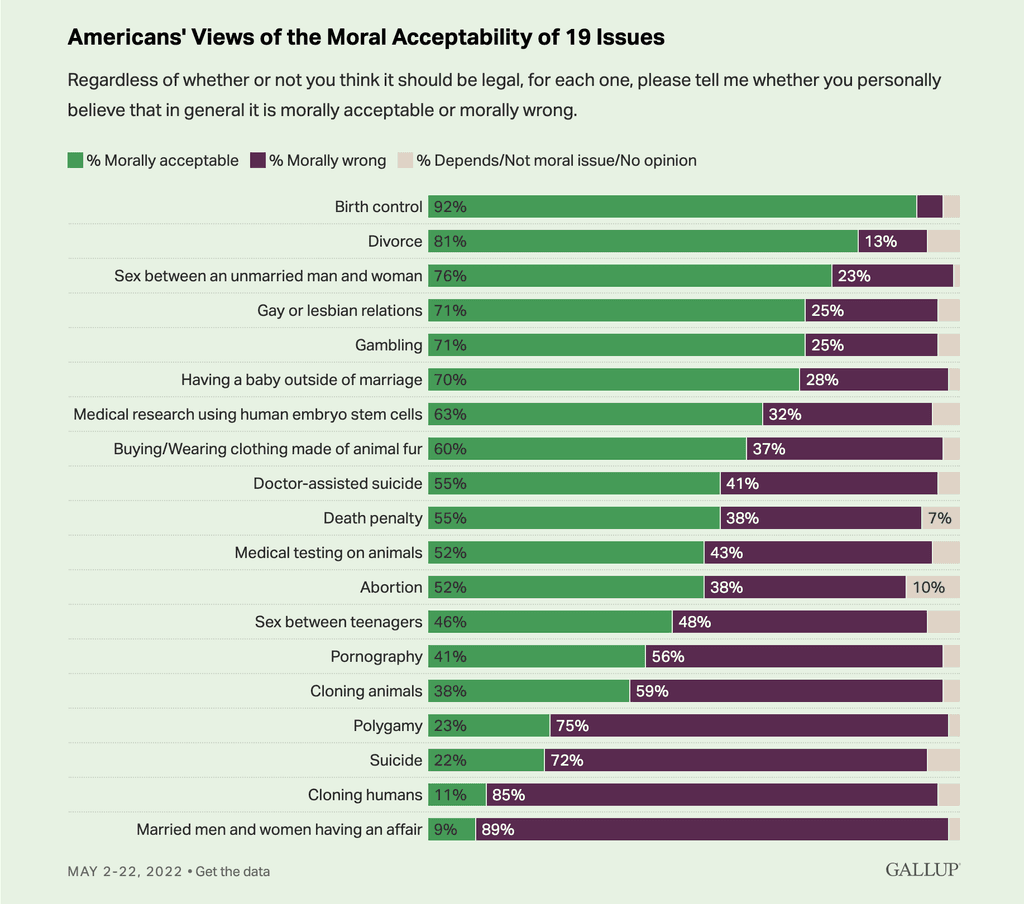 The percentage of Americans who find the death penalty morally acceptable remains near a record low, according to a new poll released by the Gallup organization on June 9, 2022. 55% of respondents to Gallup's annual Values and Beliefs Survey told Gallup that they consider the death penalty morally acceptable, fractionally above the record low of 54% in the organization's 2020 survey. The number matches the 55% level of acceptability reported in the 2021 Values and Beliefs survey.
The poll, administered from May 2–22, 2022, asked respondents about the moral acceptability of 19 social issues, from abortion, birth control, and extramarital relations, to physician-assisted suicide, gambling, and wearing fur. (Click here to see an enlarged graph of poll results.) Fewer people have endorsed the moral acceptability of capital punishment in the last three years than at any other time in the 21-year history of the survey, and belief in the morality of the death penalty is 16 percentage points lower than at its peak in 2006, when 71% said the death penalty was morally acceptable.
"Over the past two decades, views of the morality of most of the behaviors tracked have become more permissive," Gallup research consultant Megan Brenan said. "Notable exceptions," she said include Americans' views on the death penalty and medical testing on animals.
The percentage of Americans who consider the death penalty morally unacceptable was 38%, remaining near the record high of 40% set in 2020.
Support for the death penalty was lower among those who identified as liberal (40%) than those who identified as conservative (67%). While most of the social issues, such as abortion, embryonic stem-cell research, and gay or lesbian relations, were more acceptable to liberals, the death penalty was one of just three issues that conservatives found more acceptable than liberals did, alongside medical testing on animals and buying/wearing clothing made of fur.

The results are consistent with other polling on the death penalty, which has shown a dramatic decline in support since the late 1990s. Gallup's 2021 poll on the death penalty found that 54% of respondents supported it, marking the lowest level of support since 1972. Opposition to the death penalty was 47%, the highest level since 1966.
Victims' Families
May 30, 2023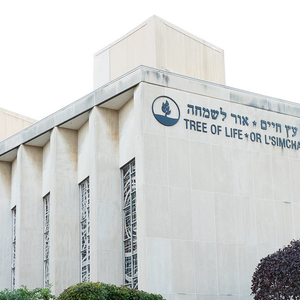 Victims' Families are Divided Over Death Penalty as Bowers Trial Begins
International
May 23, 2023

The Lancet Editorial: Physician Involvement in Executions Violates Medical Ethics