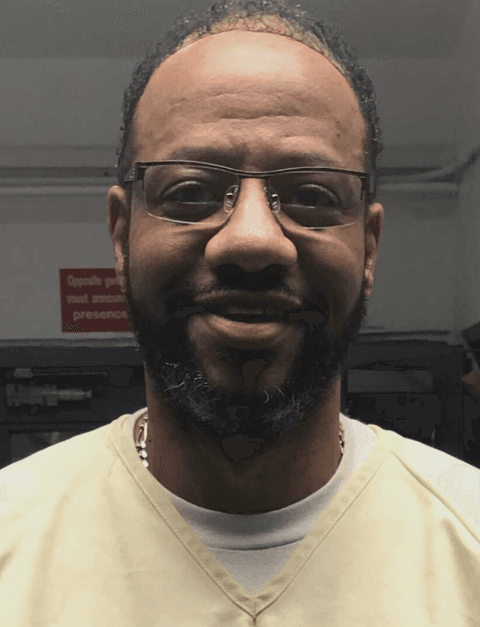 One day after Governor Bill Lee signed a bill curing a defect in Tennessee law that had prevented death-row prisoners from challenging their death sentences on the basis of intellectual disability, Pervis Payne's (pictured) lawyers asked a Memphis trial court to vacate his death sentence.
On May 12, 2021, federal defenders representing Payne filed a Petition to Determine Ineligibility to be Executed in the Shelby County Criminal Court seeking that the court "declare that Mr. Payne is ineligible to be executed because he is intellectually disabled." Prior to the bill's May 11 signing, Tennessee lacked a mechanism for prisoners to litigate their ineligibility for the death penalty if their death sentences had already been upheld on appeal before the U.S. Supreme Court issued its 2002 decision in Atkins v. Virginia declaring the death penalty unconstitutional for individuals with intellectual disability.
Pervis Payne was one of a dozen Tennessee death-row prisoners who had been denied access to judicial review of their intellectual disability and faced possible execution despite the unconstitutionality of their death sentences.
"Pervis Payne is indisputably intellectually disabled," his petition states. "Mr. Payne meets all three Atkins requirements, as well as those of the Tennessee statute. He has significantly subaverage intellectual functioning, significant adaptive deficits in each domain, and his disability manifested prior to age 18." The petition supports Payne's claim with IQ scores from standardized tests of intellectual functioning that place Payne within the intellectually disabled range; findings from two mental health experts who examined Payne and concluded he is intellectually disabled; and declarations from family members, friends, teachers, and employers describing Payne's impairments in numerous aspects of day-to-day functioning and attesting to the fact that these impairments were already present early in his childhood.
Legislative and faith leaders issued statements in support of Payne's petition, asking Shelby County District Attorney Amy Weirich not to contest Payne's filing. Rep. G.A. Hardaway, chairman of the Tennessee Legislative Black Caucus and co-sponsor of the bill to modernize the state's intellectual disability law, said "The motto on the Shelby County District Attorney's website is 'Do the right thing every day for the right reason.' Well, now is the time to do the right thing. D.A. Weirich should join with the Memphis community – her constituents – and agree that Pervis Payne is a person with intellectual disability. As such, his execution would be unconstitutional."
"We invite the District Attorney's office to join the army of moral arc benders, intent on bending the moral arc of the universe towards justice," Hardaway said.
Bishop David Allen Hall, Sr., Pastor of the Temple Church Of God In Christ in Memphis, said Payne "has been sitting on death row, wrongfully, for 33 years" and during that period "[n]ever once did the State challenge the fact that he is a person with intellectual disability. D.A. Weirich should not start now. Litigating this undisputed fact would be a stunning waste of time and taxpayer money," he said.
A December 2020 Death Penalty Information Center analysis of more than 130 cases in which courts have overturned death sentences because of a death-row prisoner's intellectual disability found that intellectually disabled defendants of color — and particularly African Americans — were disproportionately likely to be sentenced to death. More than 80% of death-row prisoners who were subsequently found to be ineligible for the death penalty because of intellectual disability are from communities of color. Two-thirds are Black. A DPIC analysis of death-row exonerations, released in February 2021, also found that African-American defendants were disproportionately wrongfully convicted and sentenced to death and disproportionately the targets of police and prosecutorial misconduct.
Payne has consistently maintained his innocence in the murder of Charisse Christopher and her two-year-old daughter. He was convicted in a racially charged trial in which Shelby County prosecutors asserted, without evidence, that he was a young Black man on drugs who stabbed Christopher to death after she spurned his sexual advances. DNA testing of evidence that had been withheld from the defense found the presence of an unidentified male's DNA on the handle of the murder weapon. Despite a bloody crime in which the victims collectively were stabbed more than 80 times, Payne's DNA was not present on the handle of the weapon.
Payne's clemency efforts have garnered widespread support, including more than 600,000 signatures on a petition created by The Innocence Project. Numerous religious, legal, and civil rights organizations have joined those efforts, including the Tennessee Black Caucus of State Legislators, the ACLU of Tennessee, Bend the Arc, the Tennessee Association of Criminal Defense Lawyers, the Tennessee Catholic Bishops, Tennessee Conservatives Concerned About the Death Penalty, the Tennessee Disability Coalition, and the Ben F. Jones chapter of the National Bar Association.
Arbitrariness
Mar 24, 2023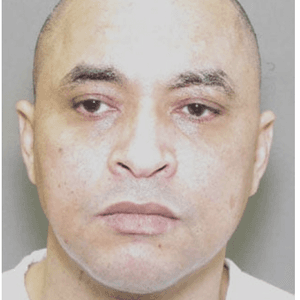 REPRESENTATION

: Why Poor People in Texas End Up on Death Row and Face Execution
Sentencing Alternatives
Mar 21, 2023
California to Close San Quentin's Death Row as Part of a Broader Prison Reform