Alleging that Shelby County Assistant District Attorney General Stephen Jones may have been representing the prosecution in his case while simultaneously serving as a capital case staff attorney assisting the county's judges, Tennessee death-row prisoner Pervis Payne (pictured) has moved to disqualify the Shelby County District Attorney General's office from further participation in his case. Payne is awaiting a scheduled December 13, 2021 court hearing to determine whether he is ineligible for the death penalty because of intellectual disability.
On October 15, 2021, Payne's post-conviction counsel, Kelley Henry asked the 30th Judicial District Criminal Court in Memphis to schedule a hearing to determine "whether the Shelby County District Attorney General's Office possesses a disqualifying conflict of interest" in the case. Henry presented evidence that Jones worked as a capital case staff attorney during a period in which Payne's challenges to his conviction and death sentence were pending in the Shelby County courts. Citing sworn testimony from District Court Judge Chris Craft, Payne's motion alleges that "Jones provided legal guidance to the judges of this criminal court regarding death penalty matters when Jones was employed as a Capital Case Staff Attorney."
"The facts as presently known create at least the appearance of impropriety that warrants judicial inquiry," Henry said in the motion.
The issue in Payne's case is similar to one in the Texas case of death-row prisoner Clinton Young, in which a prosecuting attorney simultaneously served as a judicial clerk to the judge who presided at trial and in post-conviction appeals. The Texas Court of Criminal Appeals vacated Young's conviction on September 22, 2021 as a result of that conflict.
Tennessee scheduled Payne to be executed on December 3, 2020, despite significant evidence of his innocence and that he is ineligible for the death penalty because of intellectual disability. Governor Bill Lee granted him a temporary execution reprieve on November 6, 2020, "due to the challenges and disruptions caused by the COVID-19 pandemic." On May 10, Tennessee enacted a new statute that cured a defect in Tennessee law that had prevented Payne and other death-row prisoners from challenging their death sentences on the basis of intellectual disability, and Payne immediately filed a petition to vacate his death sentence under the new law.
The court is expected to rule on Payne's disqualification motion before deciding whether the December 13 intellectual disability hearing can go forward.
During his time as a capital staff attorney, Jones provided judges with legal guidance on death penalty issues. Unlike Young's case, however, Jones says his staff attorney work did not include work on Payne's case.
In a hearing in which she presented the motion to the court, Henry told Judge Paula Skahan that the distinction is not dispositive. "It's not just a matter of did the capital case staff attorney draft an opinion, it's what information did the capital case staff attorney learn during his or her tenure?," she argued.
"There are just so many questions we can't answer at this juncture," Henry told the court. "There's no way to untether [Jones'] work from the Shelby County DA's Office." The conflict, she said, "requires a new DA's Office to come in so they don't have access to potentially privileged information, so the taint is removed from these proceedings so we can move forward with the public having a sense of integrity over these hearings."
Payne is the first Tennessee death-row prisoner to file for relief under the state's new intellectual disability law. If Judge Skahan decides to remove Shelby County prosecutors from the case, she would have to appoint a special prosecutor to handle the case, which would postpone the start of that hearing.
Payne, who was sentenced to death for the murders of Charisse Christopher and her two-year-old daughter, has consistently maintained his innocence and said he came upon the scene after they had been attacked. The victims collectively had been stabbed more than 80 times. DNA testing of evidence that had been withheld from the defense found the DNA from an unidentified male, on the handle of the murder weapon. Consistent with his long-standing assertion that he had touched the knife, Payne's DNA was found elsewhere on the knife, but not on the handle. Judge Skahan said at the time that the presence of the unidentified man's DNA was not sufficient to prove Payne's innocence.
Human Rights
May 24, 2023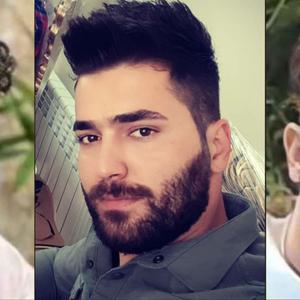 Iran Continues Aggressive Use of Death Penalty Despite International Condemnation