On September 28, Philadelphia Judge M. Teresa Sarmina granted a stay of execution and a new sentencing hearing to Terrance Williams because the prosecutors suppressed important mitigating evidence. The evidence, which could have been presented at trial, indicated the prosecutors knew that Amos Norwood, Williams's victim, had been a pedophile who sexually abused Williams. The judge's decision came a day after the Board of Pardons agreed to reconsider Williams's clemency plea. On September 17, the Board had voted to allow the execution to proceed. Williams's defense lawyers also argued that the trial prosecutor struck a deal with Marc Draper, Williams's accomplice, in exchange for Draper's testimony that the killing occurred during a robbery, and was unrelated to prior sexual abuse. Williams's execution had been scheduled for October 3. He would have been the first person executed with full appeals in Pennsylvania since 1962.
Williams's conviction for the murder remains in place. The state may appeal the judge's ruling to the state Supreme Court.
(J. Slobodzian, "Judge stays execution of Terrance Williams," Philadephia Inquirer, September 28, 2012; M. Dale, "Judge Halts Execution of Terrance Williams," NBC10.com, September 28, 2012). Read the transcript of the ruling in which Judge Sarmina overturned Williams's death sentence. See Arbitrariness and Clemency.
Innocence
Aug 09, 2022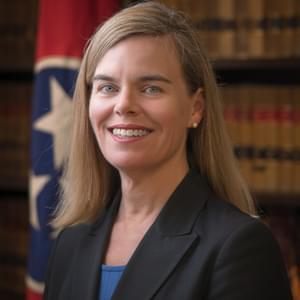 Shelby County Voters Oust Prosecutor Who Sought to Execute Pervis Payne