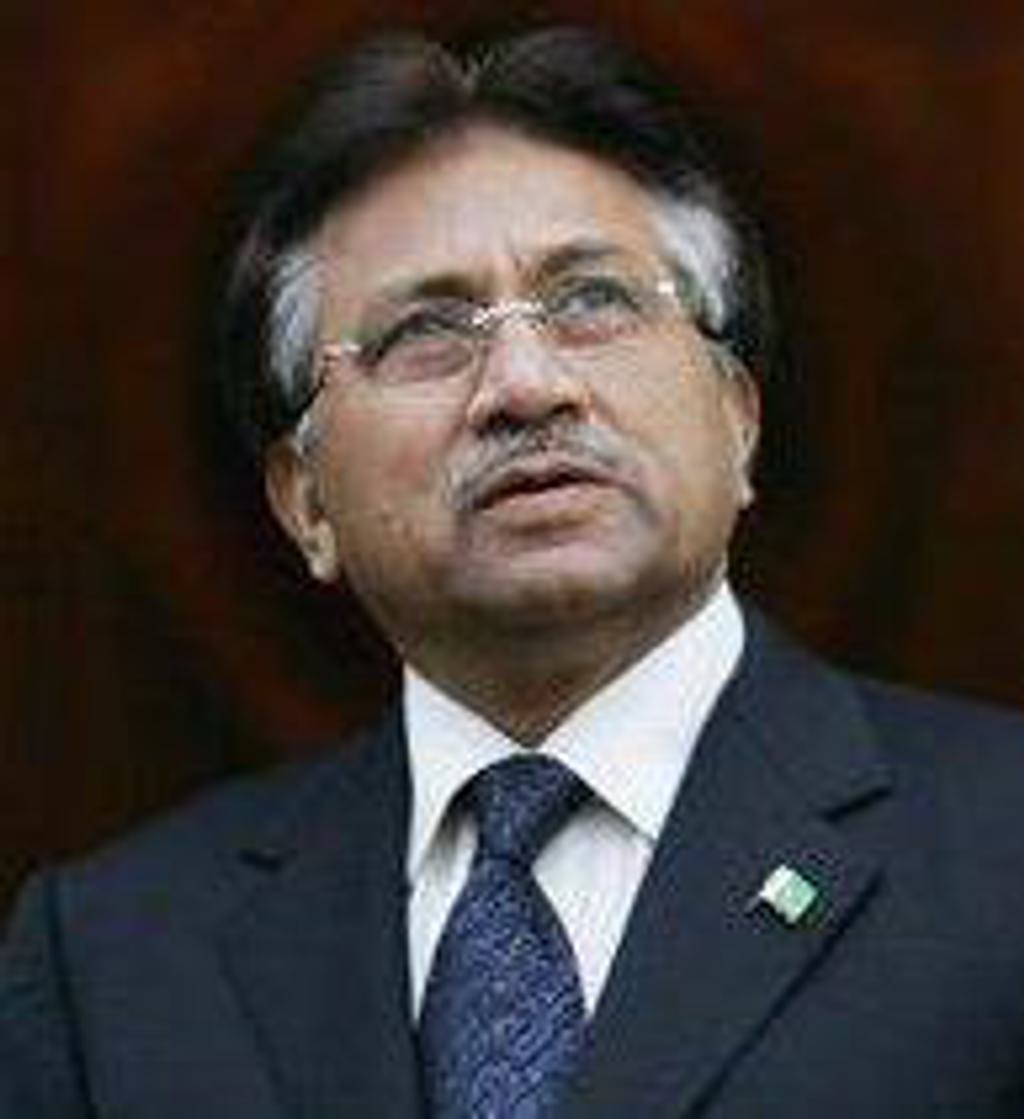 The use of the death penalty as a political weapon was on display in late December 2019 in an extraordinary series of four unrelated cases in Pakistan and the Middle East.
In Pakistan, a special tribunal tried and convicted the nation's former leader, General Pervez Musharraf (pictured), of high treason and sentenced him to death. Days later, a Pakistani civilian court convicted a Muslim professor of blasphemy and sentenced him to death. In Riyadh, Saudi Arabia, after a secret trial that lasted nearly a year, a criminal court sentenced five men to death for the murder of dissident journalist Jamal Khashoggi, but acquitted high-ranking officials who reportedly had close ties to the Crown. And in Bahrain, a political protester who said he and a co-defendant were tortured into falsely confessing to murder, warned that the Arab state intended to execute them under the cover of Christmas, while the attention of the western nations is focused on the holidays.
Musharraf, who is in self-imposed exile in Dubai, was tried in absentia for high treason and for subverting the country's constitution. He was convicted and sentenced to death on December 17 by a 2-1 vote of a special court appointed by the Supreme Court. The death verdict has been described as a symbolic warning to the military about the primacy of civilian rule in Pakistan. The nation has had a history of military coups, but Musharraf was the first military dictator to be charged with high treason.

On December 21, a Pakistani civil court convicted Junaid Hafeez of blasphemy and sentenced him to death for allegedly having made verbal statements and Facebook posts in 2013 that insulted the Prophet Muhammad and the Quran. Junaid Hafeez, a lecturer at the Bahauddin Zakariya University in central Pakistan, had been held in solitary confinement since 2014, after his lawyer, a prominent rights activist, was murdered. Because of security concerns, Hafeez's trial was conducted within the prison.
Al Jazeera reports that "at least 75 people have been killed in connection with blasphemy accusations in Pakistan since 1990, … includ[ing] those accused of the crime, people acquitted by the courts, their lawyers, family members and judges connected to their cases." Amnesty International blasted the trial and verdict as "a travesty." Hafeez's current lawyer, who spoke anonymously out of safety concerns, and the Hafeez family said in a statement that the government's failure to apprehend the murderers of his prior lawyer "signaled impunity for other would-be vigilantes. … Could any judge in such circumstances take the risk of doing justice?," they said.
In Saudi Arabia, a criminal court on December 23 sentenced five men to death and released two others in the murder of journalist Jamal Khashoggi in the Saudi Consulate in Istanbul, Turkey. Deputy intelligence chief Ahmed al-Assiri, who prosecutors said had overseen Khashoggi's murder, was acquitted and charges were dropped against Saud al-Qahtani, an adviser to Crown Prince Mohammed bin Salman. Khashoggi, a columnist for the Washington Post, had been highly critical of the Crown Prince and the CIA had concluded in 2018 that bin Salman had ordered his assassination. Rights activists said the secrete trial proceedings whitewashed the Saudi royal family's possible involvement in the killing.
Also on December 23, Mohammed Ramadah, a condemned political prisoner in Bahrain, warned that the country intended to execute him and his co-defendant, Hussein Moosa, on Christmas, hoping that the world's attention to the country's human rights abuses would be diverted by the holiday. Human rights groups have said that Ramadhan's and Moosa's convictions in 2014 for planting a bomb that killed a policeman were the product of torture and the denial of legal representation.
Maya Foa, director of the human rights organization Reprieve, said "We fear the worst, because this isn't the first time the Bahraini authorities have cynically scheduled a death penalty verdict on Christmas Day…. Handing down the judgement while attention is elsewhere is a calculated attempt to avoid scrutiny."
Ramadah was employed as a security officer at Bahrain International Airport when he took place in peaceful demonstrations seeking democratic reform. He said he was taken into custody, blindfolded, beaten with iron bars while his hands were cuffed behind his back, stripped naked, sexually assaulted, and kicked repeatedly in the testicles. After four days of physical and emotional torture — including threats that his captors would force him to watch them rape his wife and sisters — Ramadah said he falsey confessed to having planted a bomb that killed a police officer. Moosa, he said, confessed, after three days of having been hung by his wrists from the ceiling and tortured.
Bahrain has a history of imposing or carrying out the death penalty at times designed to avoid international scrutiny. On Christmas 2017, a Bahraini military court sentenced six men to death. Earlier in 2019, he said, Bahrain waited to execute two political prisoners until the British Parliament had adjourned for the summer. A spokesperson for the International Rehabilitation Council for Torture Victims said Ramadhan and Husain had "made credible allegations that they confessed during brutal torture." "We are deeply saddened and outraged by the[ir] possibly imminent executions," the organization said.
The Musharraf death verdict is the culmination of a bitter vendetta between the general and former Pakistani Prime Minister Nawaz Sharif. Musharraf installed himself as Pakistan's ruler in 1999, ousting Sharif in a bloodless coup. He was elected President in 2001, after banning Sharif and former Prime Minister Benazir Bhutto from participating in the race. In 2007, Musharraf declared a state of emergency, suspended the constitution, and fired Supreme Court Chief Justice Iftikhar Muhammad Chaudhry and a number of other judges who had opposed him. Under threat of impeachment, Musharraf resigned the presidency in 2008.
In 2013, Sharif was re-elected as prime minister. Less than a year later, he instituted treason charges against Musharraf. The viscerally political nature of the proceedings was evident in the statement of Judge Waqar Ahmed Seth in support of the death verdict. Seth urged that Musharraf be swiftly apprehended and hanged "[a]nd if found dead, his corpse [should] be dragged to the [front of Pakistan's parliament building] and be hanged for three days."
The Pakistani military reacted angrily to the verdict, calling the trial in absentia a violation of due process and decrying Seth's statement as "transgress[ing] humanity, religion, culture and any other values." In a statement, military leaders said "an ex-Army Chief, Chairman Joint Chief of Staff Committee and President of Pakistan, who has served the country for over 40 years, fought wars for the defense of the country can surely never be a traitor."
(This story has been updated to include statements from human rights organizations concerning the cases of Mohammed Ramadah and Hussein Moosa.)
Sources
Salman Masood, Pervez Musharraf, Former Pakistani Leader, Sentenced to Death, New York Times, December 17, 2019; Madiha Afzal, Why Pakistan's for­mer ruler Musharraf was sen­tenced to death, and what it means, The Brookings Institution, December 19, 2019; ​'Despicable': Pakistan gov­'t reacts to Musharraf death sen­tence, Al Jazeera, December 20, 2019; Asim Tanveer, Pakistani pro­fes­sor gets death sen­tence in blas­phe­my case, Associated Press, December 21, 2019; Asad Hashim, Pakistani aca­d­e­m­ic Junaid Hafeez sen­tenced to death for blas­phe­my, Al Jazeera, December 21, 2019; Kareem Fahim and Sarah Dadouch, Saudi Arabia says five sen­tenced to death in killing of Jamal Khashoggi, Washington Post, December 23, 2019; Mohammed Ramadah, My Death Sentence Has Been Set for Christmas Day — So That You Won't Notice, Newsweek, December 23, 2019; Mo Abbas, Bahrain dis­si­dents face pos­si­ble Christmas Day death sen­tences, NBC News, December 24, 2019.

International
Oct 10, 2023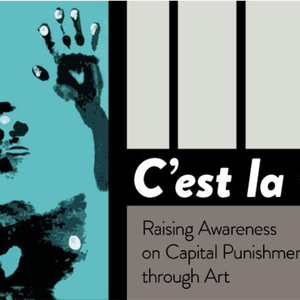 French Embassy Hosts Exhibit Featuring Former Death Row Prisoners' Artwork to Raise Awareness
International
Sep 01, 2023
New
DPIC

Podcast: Dr. Roya Boroumand dis­cuss­es cap­i­tal pun­ish­ment in Iran