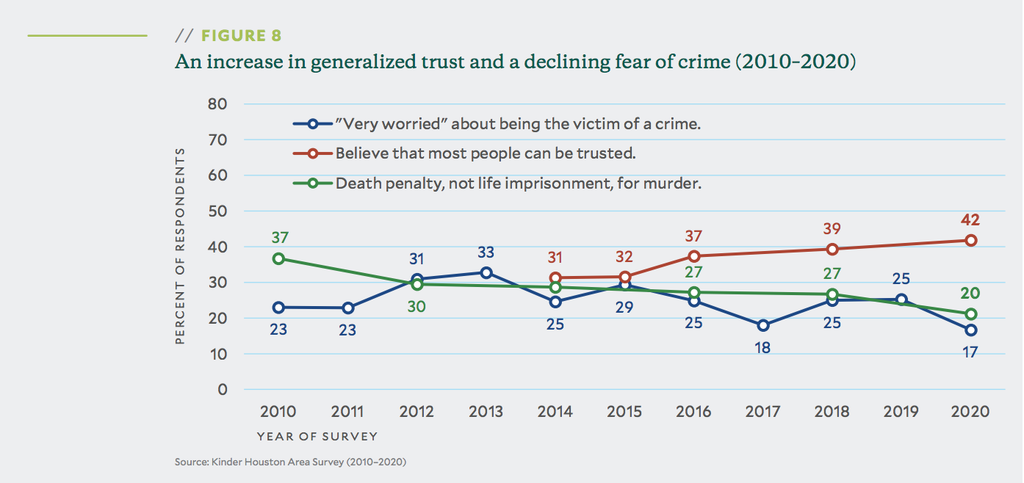 Just 20% of Houstonians — a record low — now support the death penalty over life-sentencing alternatives, a new Rice University survey has found. The 2020 Houston Area Survey by the Kinder Institute for Urban Research, released on May 4, 2020, found that death-penalty support has declined by more than half since the turn of the 21st century in the city of 2.3 million residents.
The survey results are noteworthy because Houston comprises 50% of the population of Harris County, Texas, a county that has accounted for more than twice as many executions in the past half century as any other county in the United States.
The 2020 survey was conducted during February and early March of 2020, "before there were clear signs of an impending [coronavirus] crisis," the Institute said. The researchers asked Houston residents to choose which among three sentencing alternatives they believed was most appropriate for persons convicted of first-degree murder:  "the death penalty, life imprisonment with no chance for parole, or life imprisonment with a chance for parole after 25 years." They reported that "the percentage choosing capital punishment dropped from 41 percent in 2000, to 37 percent in 2010, to 27 percent in 2016, and to 20 percent in this year's survey." (To enlarge graphic, click here.) In 1993, 75% of Houstonians said they were in favor of the death penalty. In the 2019 Kinder survey, those who said they were in favor of capital punishment had declined to 56%.
The survey linked respondents' death-penalty attitudes to broader shifts in opinions on crime and punishment. Just 11% of residents named crime as the biggest problem facing Houston — the lowest number in the 39 years of the survey. The percentage who said they were very worried about being a victim of crime also hit a record low, at 17%. Houstonians' support for harsh punishments for low-level drug crimes also declined. Most respondents (70%) said possession of small amounts of marijuana should not be a criminal offense, a major shift since the question was last asked in 2003, when a 56% majority said marijuana possession should be criminalized. "The decline in punitiveness is consistent with the other evidence showing the growth in empathy and in the acceptance of differences that seems to be developing among Houston area residents," the report's authors wrote.
A DPIC analysis of county-level sentencing and execution data shows that the dramatic decline in public support for the death penalty in Houston has been reflected in an equally dramatic decline in death-penalty usage county-wide. Sixty-six capital defendants were sentenced to death in Harris County from 1995–1999. There have been only two new death sentences in the county since 2015. Though Harris County has produced more executions than any other county in the United States, with 129, that number also has fallen sharply in recent years. The DPIC analysis found that 24 Harris County prisoners were executed in the second half of the 1990s, as compared to 7 in the second half of the 2010s.
In 2016, the county elected a new District Attorney, Kim Ogg, who pledged "very few death penalty prosecutions" and said in 2017, "I don't think that being the death penalty capital of America is a selling point for Harris County." 2017 marked the first time in more than 30 years that Harris County imposed no new death sentences and no one sentenced to death in the county was executed.
Murder Rates
Jun 09, 2023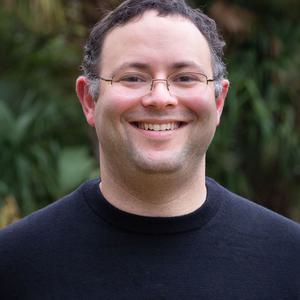 New
AH

Datalytics Data Shows Sharp Decline in Murder Rates in

2023
United States Supreme Court
Jun 08, 2023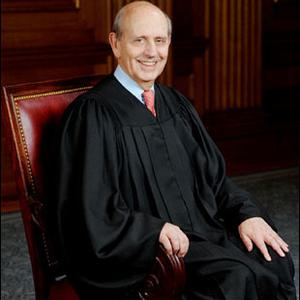 Former Supreme Court Justice Stephen Breyer Expresses Continued Frustration with the Fair Administration of the Death Penalty