According to a new poll, nearly two-thirds of Utah residents say they prefer some form of life sentence, rather than the death penalty, as the punishment for murder, and a majority support replacing the death penalty with a sentence of life without possibility of parole.
The statewide poll of 784 Utah voters conducted by Public Policy Polling on January 13-15, 2017 and released on February 9 found that Utah residents preferred life-sentence alternatives over capital punishment by a margin of 35 percentage points. 47% said they preferred life in prison without parole, plus a requirement that the convicted person work in prison to pay restitution to the victims; 9% selected life in prison without parole; 8% chose life in prison with a possibility of parole after 40 years; and 29% preferred the death penalty. The preference for alternatives held true across political party, religion, age, gender, and race.
The poll also found that a majority (53%) of Utahns said they would strongly or somewhat support a bill to replace the death penalty with life without parole, a measure estimated to save the state more than $1.6 million per case. 41% of respondents opposed the bill.
"The death penalty is losing favor in our state because it wastes tax dollars, is ineffective in stopping violent crime, and risks possibly killing an innocent person, and none of those things align with our conservative principles," said said Kevin Greene, Organizing Director of Utah Conservatives Concerned About the Death Penalty, a project of the Utah Justice Coalition.
In 2016, a death penalty repeal bill sponsored by Republican Senator Steve Urquhart passed the Utah Senate and a House legislative committee, but was not considered by the full House before the legislative session ended.
Innocence
Sep 20, 2023
Glynn Simmons Exonerated
48

Years After He Was Sentenced to Death in Oklahoma
Arbitrariness
Sep 13, 2023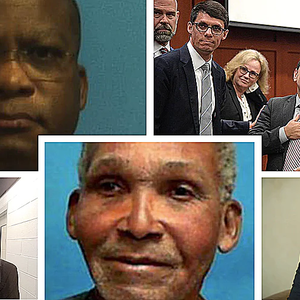 When Jurors Do Not Agree, Should a Death Sentence Be Imposed?