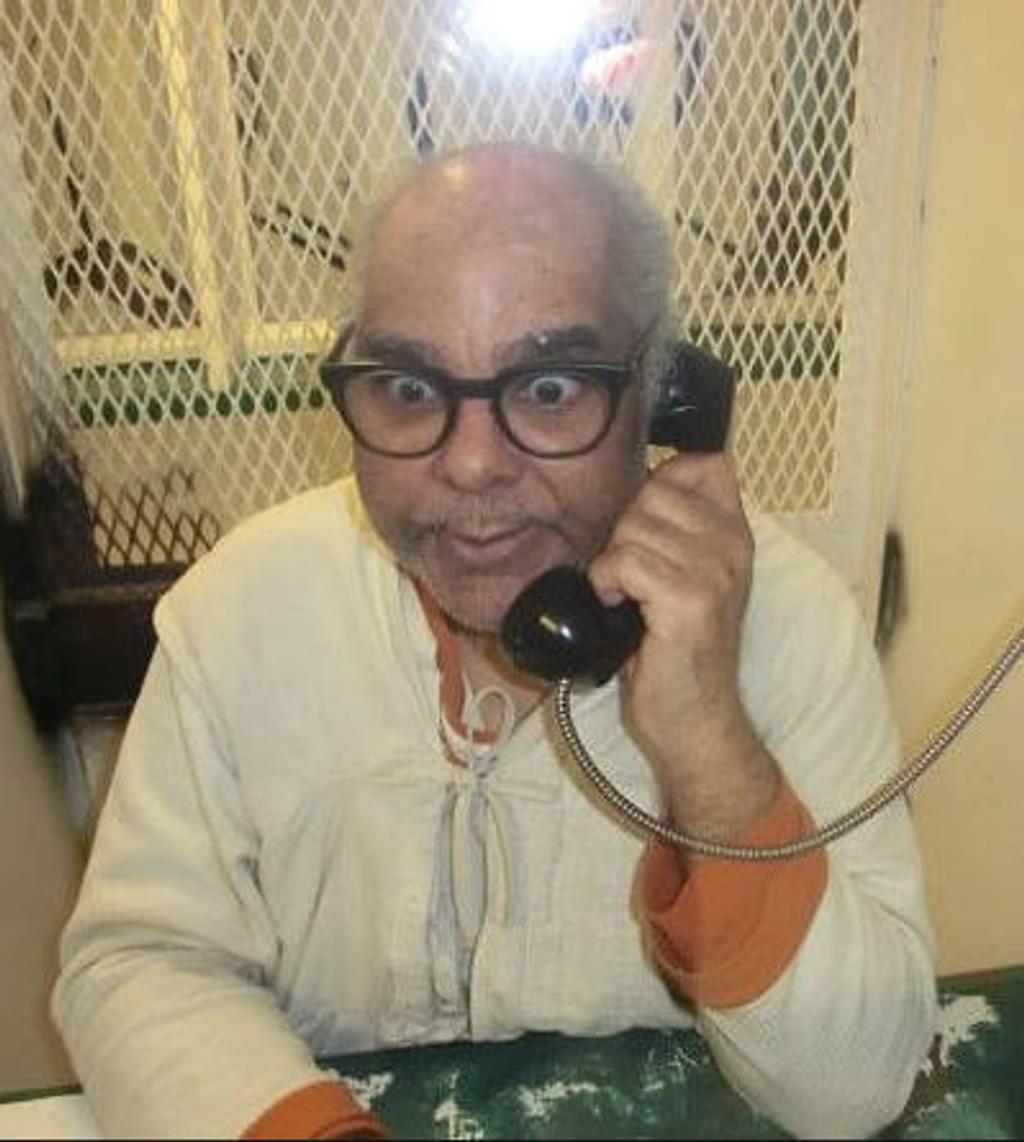 Raymond Riles (pictured), the nation's longest serving death-row prisoner, has been resentenced to life.
On June 9, 2021, Harris County, Texas District Judge Ana Martinez imposed the life sentence via a Zoom teleconference after county prosecutors determined that Riles was incompetent to participate in a capital resentencing trial and, if again sentenced to death, would never be mentally competent to be executed.
The 71-year-old Riles was originally sentenced to death on December 11, 1975, following his conviction for the 1974 murder of John Thomas Henry at a Houston car lot. He then endured a retrial and resentencing in 1978, a near-execution in 1986, and 35 years of legal limbo because of his mental incompetency, until the Texas Court of Criminal Appeals again overturned his death sentence in April 2021.
The court unanimously ruled that Riles's "death sentence can no longer stand" because the capital sentencing statute in effect in Texas in 1978 unconstitutionally limited the jury's ability to consider and give mitigating effect to evidence of Riles's mental illness. Riles's mental health evidence, the court said, was a "kind of 'two-edged' mitigating evidence" that required the jury to be instructed to independently consider its mitigating value. "[Riles's] jury did not receive any such instruction," the court said.
Harris County District Attorney Kim Ogg explained her decision to forego another capital resentencing trial, saying "Riles is incompetent and therefore can't be executed." In a statement, she said "We will never forget John Henry, who was murdered so many years ago by Riles, and we believe justice would best be served by Riles spending the remainder of his life in custody of the Texas Department of Criminal Justice."
Riles appeared at the virtual hearing via Zoom because of concerns that his severe mental illness, heart disease, and weakened immunity from prostate cancer treatment placed him at heightened risk of contracting COVID-19. His lawyer, Jim Marcus of the Capital Punishment Clinic at the University of Texas at Austin School of Law said, "Mr. Riles is too physically frail to withstand the rigors of a capital trial, and his mental illness legally precludes his execution." The resentencing, he said, "is an appropriate resolution of this case and concludes the more than three decades Mr. Riles has spent stuck in legal limbo."
During the 1978 retrial, Riles's lawyers presented expert mental health testimony that Riles was psychotic and suffered from schizophrenia, lay testimony from family members about Riles's history of odd and violent behavior, and evidence that Riles' family had a history of commitments to psychiatric institutions. However, Texas law at that time limited the jury's consideration of that evidence only to whether he would pose a continuing threat to society if his life was spared. In 1989, the U.S. Supreme Court ruled that such a limitation violated the federal constitution, and in 2007 it issued a series of additional rulings reaffirming the unconstitutionality of Texas's approach to mitigation.
Several hundred prisoners were executed under that unconstitutional statute and, in 1986, Texas issued a warrant for Riles's execution. However, his execution was stayed because of questions regarding his mental competency. Even with continuous treatment with heavy antipsychotic medications, Riles never regained competency.
Texas law at the time of Riles's conviction provided for the possibility of parole from a life sentence after 40 years, and his resentencing made him eligible to be considered for parole. "Mr. Riles is in very poor health," Marcus said, "but, if the Board of Pardons and Paroles sees fit to grant parole, he has family with the capacity to care for him."
Ogg and Henry's family have indicated they will oppose any application for parole. Riles's co-defendant, Herbert Washington, also initially received a death sentence. After he was granted a new trial, he pleaded guilty to lesser charges and was paroled in 1983.
Sources
Juan A. Lozano, Longest serv­ing death row inmate in US resen­tenced to life, Associated Press, June 9, 2021; Samantha Ketterer, After 45 years on Texas' death row, Houston man re-sen­tenced to life in prison, Houston Chronicle, June 9, 2021; Staff, Raymond Riles, Who Spent 45 Years On Texas' Death Row, Resentenced To Life In Prison, CBSDFW​.com, Dallas-Fort Worth, June 9, 2021.