During his 26 years as leader of the Roman Catholic Church, the late Pope John Paul II frequently called for an end to the death penalty. Among his statements on this issue were the following:

"May the death penalty, an unworthy punishment still used in some countries, be abolished throughout the world." (Prayer at the Papal Mass at Regina Coeli Prison in Rome, July 9, 2000).

"A sign of hope is the increasing recognition that the dignity of human life must never be taken away, even in the case of someone who has done great evil. Modern society has the means of protecting itself, without definitively denying criminals the chance to reform. I renew the appeal I made most recently at Christmas for a consensus to end the death penalty, which is both cruel and unnecessary." (Homily at the Papal Mass in the Trans World Dome, St. Louis, Missouri, January 27, 1999).

Read additional statements by Pope John Paul II on capital punishment. See also a recent poll showing a shift in U.S. Catholic opinion on the death penalty.

Clemency
Aug 05, 2022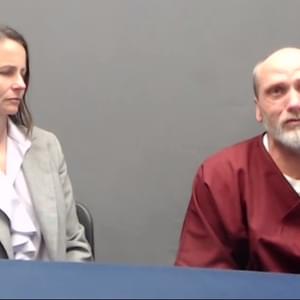 Oklahoma Board of Pardons and Parole Recommends Clemency for James Coddington