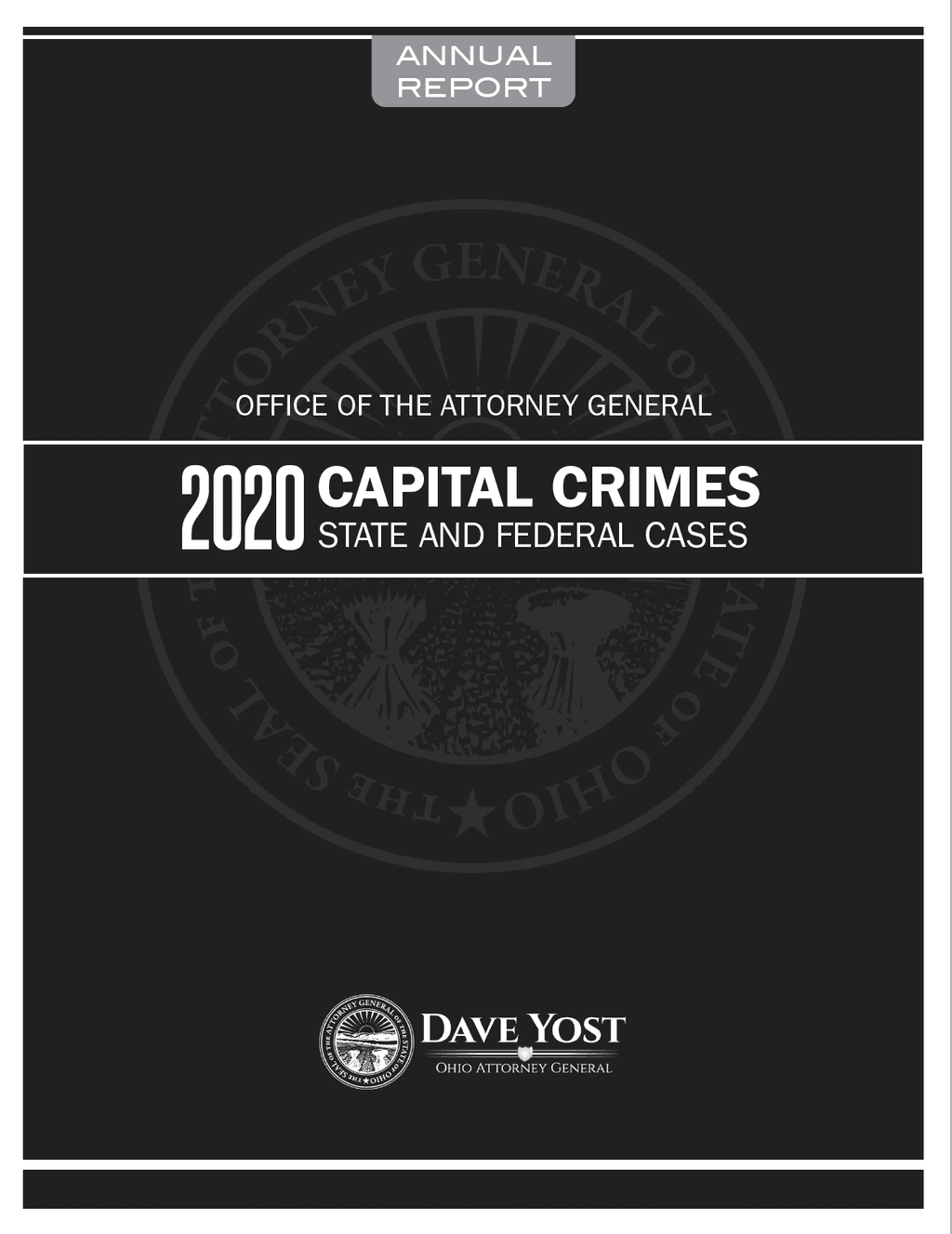 Just one out of every six death sentences imposed in Ohio in the past forty years has resulted in an execution, according to the Ohio Attorney General's 2020 Ohio Capital Crimes Annual Report. The report, released by Attorney General Dave Yost on April 1, 2021, criticized the state's death-penalty system as "increasingly time-consuming, costly, and lethargic."
According to the report, 336 people have been sentenced to death since the state's current death-penalty law was instituted in 1981. Of the death-row cases that have reached a final outcome, nearly twice as many have resulted in prisoners being removed from death row by the courts or through executive clemency (111) than being executed (56). The vast majority of the removals for cause are cases in which prisoners were resentenced to life or less or exonerated after their convictions or death sentences were overturned because of prejudicial constitutional violations (82). Ohio governors commuted 21 death sentences, and another 8 prisoners were removed from death row after courts determined they were not subject to the death penalty because of intellectual disability. The report said another 33 prisoners had died of natural causes or suicide while on death row.
A plurality of those sentenced to death under the 1981 statute, 140 (41.7%), remain on the state's death row. Thirteen of those prisoners have spent at least 12,000 days, or nearly 33 years, on death row, far beyond the duration that international tribunals say violates U.S. human rights obligations. The annual death penalty report does not include the 97 Ohio death-row prisoners whose death sentences were overturned in 1978 when the U.S. Supreme Court declared the state's 1974 statute unconstitutional or the 7 others whose convictions or death sentences imposed under the unconstitutional statute were overturned on other grounds and not reimposed.
DPIC Analysis of Ohio Death Sentences
A DPIC analysis of data from all 440 individuals sentenced to death in Ohio since the state reintroduced capital punishment in 1974 has found that the single most likely outcome of an Ohio death sentence is that the capital conviction or death sentence will be overturned and the defendant will be resentenced to life or less or exonerated. The analysis found that:
215 of Ohio's death-row prisoners — nearly half (48.9%) of everyone sentenced to death — have been removed from death row and resentenced to life or less or exonerated.
Courts have overturned the convictions or death sentences of 194 of those prisoners (44.1%) as a result of prejudicial constitutional or state law violations.
31.8% of prisoners sentenced to death in Ohio since the 1970s are still on death row, while 12.7% have been executed.
During this period, 11 people who were wrongfully convicted and sentenced to death in Ohio have been exonerated, constituting one exoneration for every 5.1 executions. All 11 of the exonerations have involved either official misconduct or perjury and 8 have involved both. Seven of the exonerations took more than two decades and five took more than a quarter century before the misconduct was revealed and addressed.
The data from Ohio reflects a death-penalty system even more error prone than the national average. A 2015 study of death sentences imposed nationwide from 1973 to 2013 found that 16% of people sentenced to death had been executed, 38% had their sentence or conviction overturned, and 35% remained on death row. The rest had died on death row of suicide or natural causes, had their sentence commuted, or were removed from death row for other reasons. DPIC's February 2021 Special Report: The Innocence Epidemic found that 185 former death-sentenced prisoners have been exonerated nationwide since 1973, compared with 1532 executions — one exoneration for every 8.3 executions. It found that the six death-row exonerations in Cuyahoga County, all involving official misconduct, were the second most of any county in the nation.
Asserting that only one of the exonerees convicted under the 1981 Ohio death-penalty statute was actually innocent, the Attorney General's report blamed the state's death penalty problems on the unavailability of execution drugs, death-row prisoners seeking to enforce their constitutional rights, and federal judges. "Ohio imposes death sentences …, then spends years debating, reviewing, appealing and failing to act on those decisions," the report said. Executions "have been delayed because Ohio currently lacks a means of lethal injection (the only method of execution permitted under state law), or because inmates are taking advantage of multiple avenues for appeal." The report claims that "[t]hese delays are aggravated by judges who fail to move cases in a timely way."
In 2014, a task force appointed by the Ohio Supreme Court found system-wide defects in the administration of the death penalty and recommended 56 reforms. Little action has been taken on those recommendations. However, one of the recommended reforms, prohibiting the death penalty for people with serious mental illness, was signed into law in January 2021 over the opposition of state prosecutors. Executions are currently on hold in the state as a result of problems with Ohio's lethal-injection protocol and the refusal of pharmaceutical companies to sell their medicinnes for use in executions. Bipartisan bills that would abolish the death penalty were introduced in March and are currently pending in state House and Senate committees.
Sources
Annual Report, 2020 Capital Crimes, Office of the Ohio Attorney General, April 1, 2021; Laura A. Bischoff, Ohio's death penal­ty law after 40 years: Executions at a stand­still, Dayton Daily News, April 3, 2021; Lucas Bechtol, Report: Capital pun­ish­ment process in Ohio ​'lethar­gic', The Bryan Times, April 2, 2021.
Juveniles
Jun 06, 2023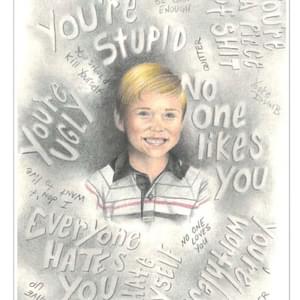 Jurors Who Sentenced Michael Tisius to Death Express Regret