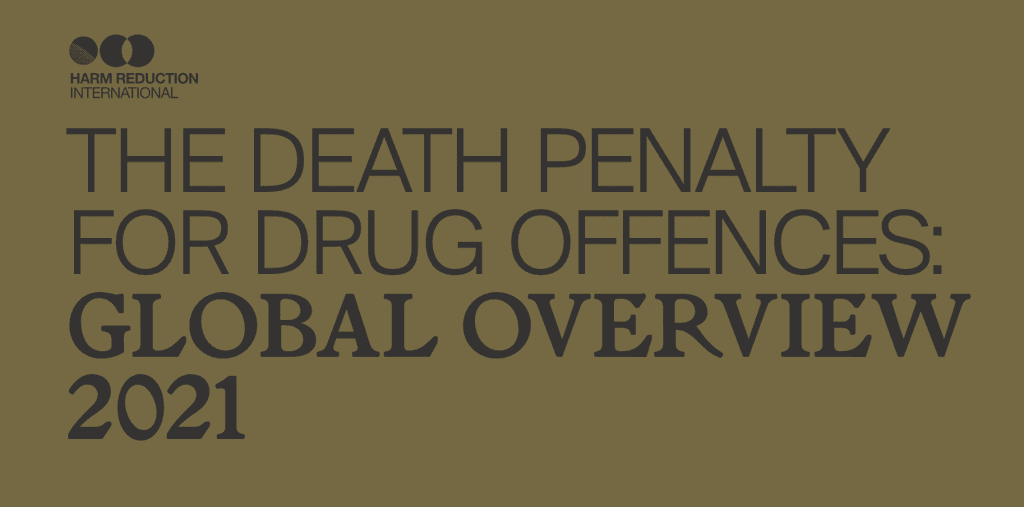 Fewer countries are using the death penalty for drug offenses, but according to a new global report, executions increased in those that did and took place in proceedings characterized by authoritarianism and secrecy.
In its eleventh annual report on The Death Penalty for Drug Offenses: Global Overview 2021, released mid-March 2022, the international drug monitor Harm Reduction International (HRI) found that eight "high application" nations contributed to an increase in known death sentences and executions. "The group of countries actively resorting to capital punishment as a central tool of drug control is shrinking, but is also more and more characterized by opacity and secrecy, if not outright censorship," HRI wrote.

To be classified as "high application" by HRI, a country must have carried out an execution or imposed at least ten death sentences for non-violent drug offenses within the past five years. HRI classified Iran, North Korea, Saudi Arabia, China, Indonesia, Malaysia, Singapore, and Vietnam as high application nations.

HRI confirmed at least 132 executions for drug offenses in 2021, an increase of 336% from the number of known drug executions in 2020. That total, however, "is likely to represent only a fraction of all drug-related executions carried out globally," the group warned, because the secrecy shrouding the death penalty in countries such as China, North Korea, and Vietnam makes it impossible to track their execution practices.
HRI also reported "[a] minimum of 237 death sentences for drug crimes … in at least 16 countries," representing an increase of 11.3% from 2020 and 29.5% from 2019. About ten percent of those death sentences were imposed on foreign nationals. "Individuals from ethnic minority backgrounds, women, and members of vulnerable groups remain disproportionately affected by the imposition of the death penalty for drug offences," the report said.
"Executions were confirmed to have taken place in Iran and China, and were likely carried out in Vietnam and North Korea," HRI reported. HRI confirmed at least one drug-related execution in China but reported the country was believed to have conducted more than a thousand executions in 2021. HRI also confirmed 131 executions for drug offenses in Iran.
The huge increase in executions for drug offenses in Iran — up from 25 in 2020 — more than offset the decline in confirmed drug-related executions in Saudi Arabia following a moratorium on executions for drug offenses announced by the Kingdom in 2020. Saudi drug executions fell from 84 in 2019 to zero in 2021, although the Kingdom is still sentencing people to death for drug offenses and has denied drug offenders on death row retrials or commutations, HRI said. Singapore, HRI reported, carried out no drug executions for the second consecutive year.
Indonesia imposed 89 death sentences for drug offenses in 2021, the most confirmed sentences of any nation. HRI confirmed from media and court reports that Vietnam imposed at least 87 death sentences for drug crimes in 2021, although the actual total remains a state secret. HRI was unable to confirm death-sentencing numbers from China, Iran, and Saudi Arabia.
HRI reported that more than 3,000 people are confirmed to be on death rows across the globe for drug offenses, with drug death sentences increasing at a faster rate than death sentences for other offenses. The report said that women who are sentenced to death and executed are disproportionally likely to have been convicted of drug offenses. Eight-six of the 164 women executed in Iran between 2010 and October 2021 had been convicted of drug offenses, the report said, at least five of whom were put to death in 2021.
Use of the death penalty for non-violent drug offenses has long been recognized as a violation of international law.
Women
Nov 28, 2023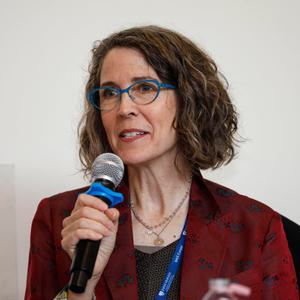 Discussions with
DPIC

: Gender and the Death Penalty with Sandra Babcock