The Atlantic Center for Capital Representation recently petitioned the Pennsylvania Supreme Court to ensure that lawyers appointed in death penalty cases in Philadelphia have adequate resources to defend their clients. The petition, filed on behalf of three individuals charged with first-degree murder and facing the death penalty, argued that Philadelphia's current compensation system for court-appointed capital defense lawyers is so inadequate that it violates the defendants' constitutional rights to effective counsel. Philadelphia uses a flat fee system in death penalty cases that is the lowest among Pennsylvania's 67 counties. A lawyer receives $2,000 for trial preparation. After the first day of trial, the lawyer then receives a daily fee of $200 for less than three hours or $400 for more than three hours. JoAnne Epps, Dean of Temple University's law school, noted, "Our commitment to justice requires that capital cases, the most serious in our criminal justice system, be conducted with fairness and adequate resources - on both sides."
Marc Bookman, Executive Director of the Atlantic Center, said, "We are hopeful that our Supreme Court will view this petition as an opportunity to ensure that poor people are adequately represented in death-penalty cases."
(J. Slobodzian, "Pennsylvania Supreme Court urged to consider how Philadelphia pays death penalty lawyers," Philadelphia Inquirer, June 9, 2011). See Costs and Representation.
Innocence
Sep 20, 2023
Glynn Simmons Exonerated
48

Years After He Was Sentenced to Death in Oklahoma
Arbitrariness
Sep 13, 2023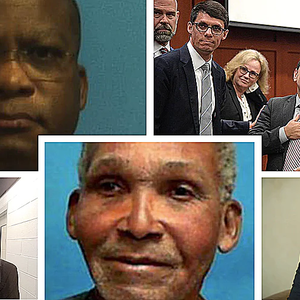 When Jurors Do Not Agree, Should a Death Sentence Be Imposed?