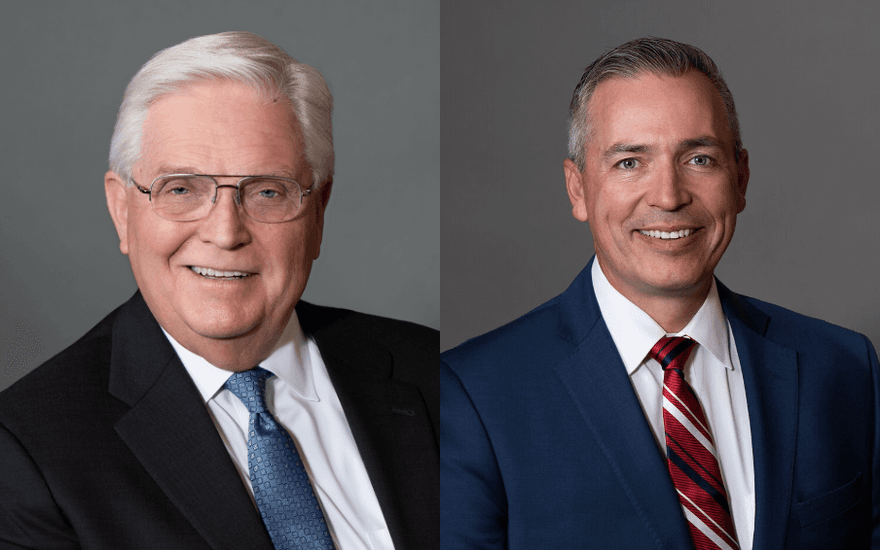 Two conservative Republican legislators, both former supporters of capital punishment, have introduced legislation that would end death-penalty prosecutions in Utah.
On January 18, 2022, the first day of the three-month 2022 legislative session in the deeply conservative state, State Representative V. Lowry Snow (pictured, left) and Senator Daniel McCay (pictured, right) introduced HB 147, which would prohibit the death penalty for aggravated murders committed after May 4, 2022 and for all other aggravated murders for which prosecutors had not filed a notice of intent to seek the death penalty before May 4, 2022. The measure has the support of victims' family members, business leaders, and four prosecutors representing more than half the state's population.
Aggravated murder is currently punishable in Utah by the death penalty, life in prison without possibility of parole, or a sentence of 25 years to life. HB 147 would repeal the death-penalty option and add a new non-capital sentencing alternative of 45 years to life. The bill would not affect the sentences of the seven men currently on the state's death row.
Snow, the House sponsor of the bill, said "The reality is, of our system, in our state, in other states, it's not a perfect system. But when we impose a death sentence, it is a perfect sentence. There's nothing that is left after a person's life is taken. It's final. There is no way to correct that." McCay told the editorial boards of the Deseret News and KSL.com that the death penalty "sets a false expectation for society, sets a false expectation for the victims and their families, and increases the cost to the state of Utah."
Sharon Wright Weeks, whose sister and niece were murdered in 1984, has been an outspoken advocate for repeal. She spoke about how the death-penalty appeals process for Ron Lafferty, the man convicted of killing her family members, caused additional trauma for her family. "The vast majority of people have no idea what victims' families are going through, going through this appellate process. It's absolutely horrendous, and it's mean," she told The Independent. A meeting with her helped convince Rep. Snow to support abolition.
"She expressed to me the trauma her family had been through, not just in terms of his two trials but the promise, the representation that was made by the state that he should be put to death, and now we were at 33, 34 years later, and it still hadn't occurred," he said. "In between, every time there was anything that happened in terms of him exercising his appellate rights or rehearing rights, or the second trial that the family had to go through, they had to relive again the tragic loss of her sister as well as her sister's infant daughter."
Weeks also said that executing Lafferty, who spent 34 years on death row before dying of natural causes in 2019, would have been "devastating." "[T]o have the government wheel a man in a wheelchair and shoot him. That would have devastated me," she said. "That would have complicated and compounded an already healed portion of my loss."
A coalition of more than 240 business leaders, led by Virgin founder Sir Richard Branson, have signed on to a call by the Responsible Business Initiative for repeal of the death penalty worldwide. Those leaders include Jared Smith, a Utah resident and cofounder of Qualtrics, one of the state's highest profile tech companies "As I have learned more about the death penalty, I have become convinced that its disregard for the value of human life, its potential to execute innocents, its stark racial disparity and its exorbitant cost mean that it has no place in a modern society," Smith said.
Utahn David Crane, former President of NRG Energy, said, "No evidence exists to support the idea that capital punishment makes people safer. Certain recent heinous crimes in Utah bear witness to this. As a conservative and deeply moral State with an intense commitment to the sanctity of human life, ALL human life, Utah now has the opportunity to lead — by turning away from capital punishment, the only justification for which is retribution."
Branson wrote that, with HB 147, "Utah has a historic opportunity to do away with a deeply flawed and inhumane form of punishment."
Other conservatives have joined Snow and McCray in urging passage of the bill. Amelia Powers Gardner, a Utah County Commissioner, wrote in a January 18, 2022 op-ed in the Deseret News, "We all want to hold violent offenders responsible, but we need to recognize that the death penalty simply doesn't work, is applied to people who are actually innocent, costs significant taxpayer dollars and harms victims by prolonging their suffering." Utah's death penalty has ended up being "life in prison, but at a much higher cost," she wrote.
Gardner and her fellow Utah County Commissioners voted in October 2021 to support abolishing the death penalty. Four Utah prosecutors, representing 57.5% of the state's population, expressed similar sentiments in an open letter to the legislature in September 2021. The four prosecutors — two Democrats and two Republicans — wrote, "the death penalty in Utah today is a permanent and irreversible sentence within an imperfect system. It fails to deter crime. It retraumatizes victims. It disproportionately applies to minorities. It is expensive. And it makes plea negotiations coercive."
Demetrius Minor, national manager at Conservatives Concerned About the Death Penalty, said the action in Utah is part of a larger national movement among conservatives. "In my conversations with Republicans and conservatives, there is this fervor and this desire to see our criminal justice reformed, to reimagine what justice looks like," he said. "Conservatives and Republicans are taking the lead in the arena of criminal justice reform like I've never seen before."
Sources
Josh Marcus, Republicans in ultra-con­ser­v­a­tive Utah intro­duce bill to out­law the death penal­ty, The Independent, January 18, 2022; Amelia Powers Gardner, Opinion: Abolish the death penal­ty — it's the con­ser­v­a­tive thing to do, Deseret News, January 18, 2022; Jacob Scholl, Will law­mak­ers sup­port bill filed to remove death penal­ty in Utah?, KSL-TV, Salt Lake, January 17, 2022; Press Release, As Utah Takes Up Death Penalty Repeal Bill, 240+ Business Leaders Call for Abolition, Responsible Business Initiative for Justice, January 18, 2022.
Sentencing Data
Mar 22, 2023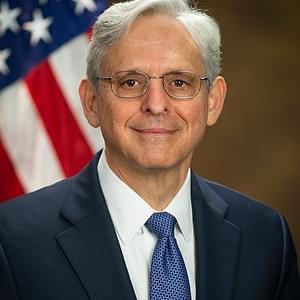 Federal Government Announces Withdrawal of Intent to Seek Death in North Dakota Case
Mental Illness
Mar 17, 2023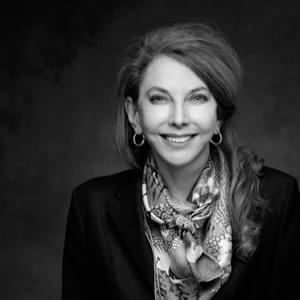 MENTAL

ILLNESS

: Sally Satel op-ed: ​

"

The Flawed Case for Executing the Mentally Ill"
Sentencing Data
Mar 15, 2023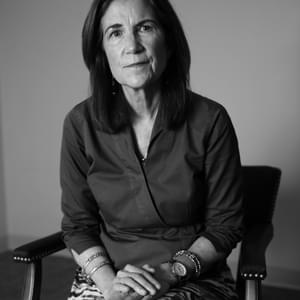 From The Marshall Project: ​
"

The Mercy Workers" —The Unique Role of Mitigation Specialists in Death Penalty Cases