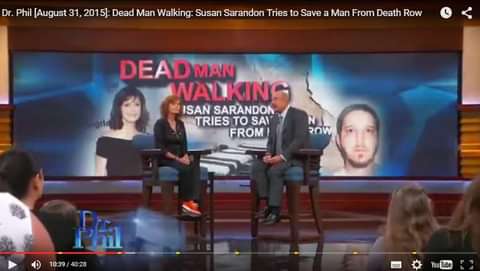 Richard Glossip, who is scheduled to be executed in Oklahoma on September 16, is seeking a stay of execution to allow consideration of his claims of innocence.
Glossip was convicted solely on the testimony of Justin Sneed, then 19 years old, who confessed to the crime and said he hired Glossip to help him. No physical evidence linked Glossip to the crime, and Sneed gave investigators multiple contradictory descriptions of the murder before adopting police suggestions that Glossip was involved. He received a plea deal avoiding the death penalty in exchange for his testimony against Glossip.
Glossip's cause has been championed by death-penalty opponents actress Susan Sarandon and Sister Helen Prejean, as well as by television host Dr. Phil McGraw and British business tycoon Richard Branson, among others. As the execution date approaches, Sky News reports that an on-line petition to spare Glossip has "topped 250,000 signatures and is still growing." In a Sky News interview and on the Dr.Phil Show, Sarandon made impassioned pleas for a stay, calling Glossip, "clearly innocent." Branson wrote, "there are plenty of reasons to believe Glossip did not commit the crimes he was accused of," and urged Oklahoma Governor Mary Fallin to grant a reprieve, saying, "Giving him another opportunity to prove his innocence is not being weak on crime, it's being strong on justice." He tweeted "10 deathrow prisoners exonerated in Oklahoma since '76, 4 based on findings of false testimony."
Glossip told Sky News reporter Ian Woods, "My main goal was to make sure the whole world knew that I was innocent…. More and more people sign every day because they see that this is an injustice, and a massive injustice." Woods summarized Glossip's case, saying, "There is no incontrovertible proof that Richard Glossip is guilty of murder. No forensic evidence, no eyewitness account, other than that of the killer, who saved his own skin by blaming Richard. The state of Oklahoma is going to kill him on Wednesday, so I'm not going to sit on the fence any longer. I'm telling you: I think that's wrong."
Sources
Ian Woods, Podcast: Another Dead Man Walking — Part 4, Sky News, September 11, 2015; Susan Sarandon Tries to Save a Man from Death Row, Dr. Phil Show, August 31, 2015; Richard Branson, Killing despite rea­son­able doubt, Virgin​.com, September 8, 2015.
Sentencing Alternatives
Mar 21, 2023
California to Close San Quentin's Death Row as Part of a Broader Prison Reform
International
Mar 20, 2023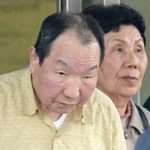 INTERNATIONAL

: Longest Serving Death Row Prisoner in the World Has Case Reversed