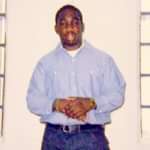 RYAN MATTHEWS IS LATEST INMATE FREED FROM DEATH ROW
On Monday, August 9, 2004, Ryan Matthews became the latest death row inmate to be freed, and the 14th exonerated with the help of DNA evidence. Matthews was sentenced to die in 1999 and spent nearly five years on death row before being cleared of a murder that occurred just two weeks after his 17th birthday.
Matthews' appellate attorneys had physical evidence from his trial re-tested for DNA, and the results excluded Matthews, pointing instead to another inmate at Angola Prison. A new trial was ordered in April 2004 based upon the new DNA results and findings that the prosecution withheld evidence. Released on bond in June, Matthews was exonerated when prosecutors dropped all charges against him.
The U.S. Supreme Court will consider whether death sentences for 16- or 17-years-olds are constitutional in October.
CLICK HERE For More on Matthew's case
CLICK HERE For Innocence News and Information
CLICK HERE For more on the upcoming Supreme Court case
Sentencing Alternatives
Mar 21, 2023
California to Close San Quentin's Death Row as Part of a Broader Prison Reform
International
Mar 20, 2023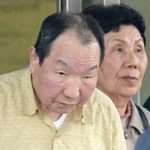 INTERNATIONAL

: Longest Serving Death Row Prisoner in the World Has Case Reversed