Terry Williams was barely 18 when he killed Amos Norwood, a man who had been sexually abusing him since Williams was 13.
A recent article in Mother Jones discusses how the Philadelphia District Attorney's office — which championed the cause of sexual abuse victims during landmark prosecutions of several clergy abuse cases — is aggressively seeking to execute Williams, employing the very stereotypes about abuse victims it publicly rejected in the clergy trials. At the time of those trials, D.A. Seth Williams said "[a]s we have learned, it is extremely difficult for sexual abuse victims to admit that the assault happened, and then to actually report the abuse to authorities can be even harder for them." But in Terry Williams' case, the office has argued both that his silence discredits his claim of having been repeatedly sexually abused and that the killing was a product of "gay-prostitute rage."
Williams never met his court-appointed lawyer until the day before his trial and, not trusting the lawyer, did not reveal his history of sexual abuse. Philadelphia prosecutors knew that WIlliams had been sexually abused before and had evidence that Norwood had made sexual advances toward other young boys. Nevertheless, prosecutors removed references to Norwood's abusive proclivities from several witness statements before providing sanitized versions of those statements to Williams' defense.
In a separate case, the same prosecutor, Andrea Foulkes, had tried Williams for the murder of Herbert Hamilton, who had paid Williams for sex when Williams was a teenager. In that trial, the jury acquitted Williams, who was 17 at the time of that killing, of first-degree murder, after hearing evidence of Hamilton's relationship with Williams and convicted him of the lesser charge of third-degree murder.
Judge Teresa Sarmina wrote, "The third degree verdict in the Hamilton case, colored Ms. Foulkes' decisions when she prosecuted [Williams] for the murder of Amos Norwood." Despite her awareness of Norwood's sexual proclivities, Foulkes told the jury Williams had killed him "for no other reason but that a kind man offered him a ride home."
Pennsylvania Supreme Court Chief Justice Ronald Castille — the former Philadelphia D.A. — refused to recuse himself from WIlliams' appeal, even though Castille had personally authorized Williams' prosecution and, during his judicial election campaign, had trumpeted his record of sending 45 people to death row. Norwood's widow joined more than 350,000 people in supporting Williams' bid for clemency, but the pardons board's 3-2 recommendation for clemency fell short of the state's unanimity requirement.
Terry Williams faced an execution date of March 4, 2015, but was granted a reprieve when Gov. Tom Wolf announced a moratorium on the death penalty in February. In October 2015, the U.S. Supreme Court agreed to hear Williams' challenge to Castille's participation in his appeal.

New Voices
May 20, 2022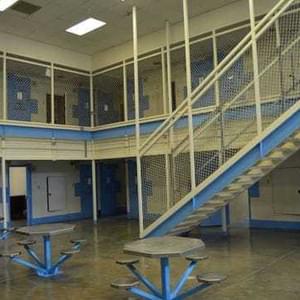 Former South Carolina Death-Row Doctor: ​
"

I'm Supposed to be Saving People, Not Killing People"