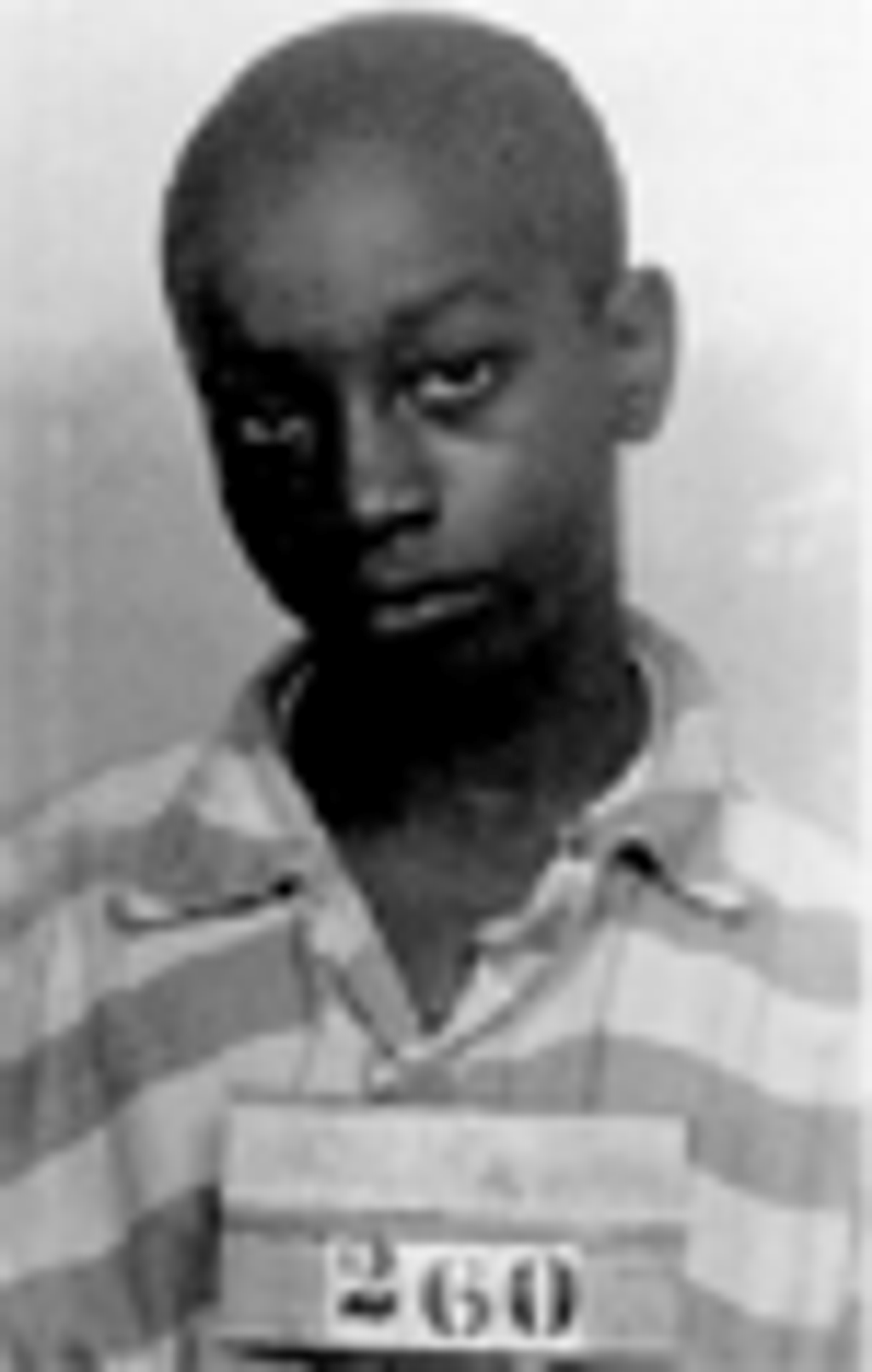 On December 16, 2014, a South Carolina judge vacated the conviction of George Stinney, Jr., the youngest person executed in the U.S. in the last century. Judge Carmen Mullen wrote: "I can think of no greater injustice than the violation of one's Constitutional rights which has been proven to me in this case."
Stinney, a black, 14-year-old boy, was convicted by an all-white jury of killing two young white girls. Police said Stinney confessed to the crime, but no confession was ever produced. His sister said in an affidavit in 2009 that she was with Stinney on the day of the murders and he could not have committed them, but she was not called to testify at his trial.
The Stinney family was forced to leave town because of danger of violence. His trial lasted just 3 hours, and the jury deliberated for only ten minutes before finding him guilty. He was sentenced to die by electrocution. His attorneys did not file an appeal, and he was put to death less than three months after the offense.
One of the legal reasons for overturning Stinney's conviction was the lack of adequate representation. Judge Mullen wrote: "Stinney's appointed counsel made no independent investigation, did not request a change of venue or additional time to prepare the case, he asked little or no questions on cross-examination of the State's witnesses and presented few or no witnesses on behalf of his client based on the length of trial. He failed to file an appeal or a stay of execution. That is the essence of being ineffective…."