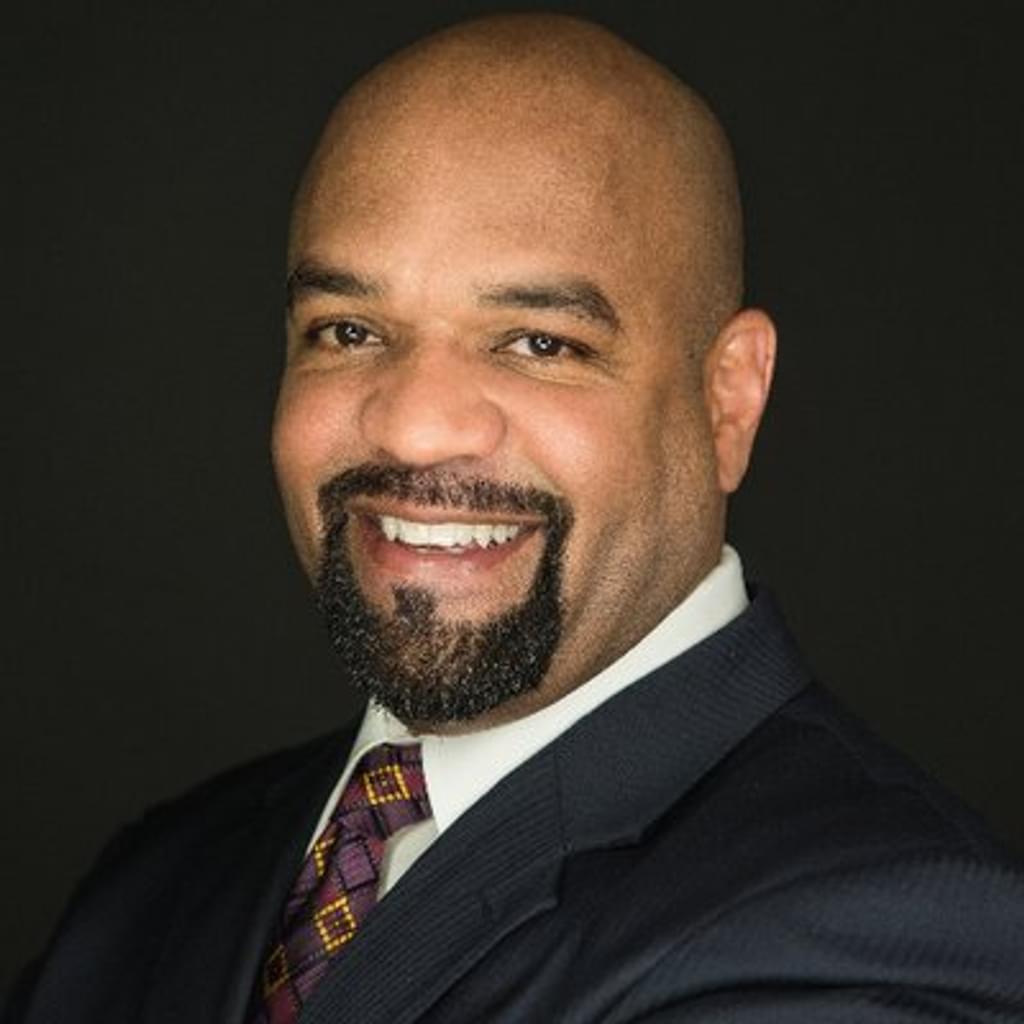 As the first court hearing on Pervis Payne's claim that his death sentence must be vacated because of his intellectual disability was about to get underway, prominent civil rights leaders and relatives of a civil rights icon added their voices to efforts to free the Tennessee death-row prisoner, who has consistently asserted his innocence.
The Southern Christian Leadership Conference (SCLC), founded in 1957 by Rev. Dr. Martin Luther King, Jr. and other civil rights activists, participated in a press conference in Memphis on July 15, 2021, standing alongside national and Tennessee-based civil rights activists to call for Payne's exoneration. In an op-ed published in The Tennessean on July 16, the morning of Payne's hearing, Dan Duster (pictured), the great-grandson of legendary journalist and anti-lynching activist Ida B. Wells, wrote that honoring Wells' legacy means standing for justice for Payne.
Payne was convicted in 1988 of the murder of Charisse Christopher and her two-year-old daughter. His trial was infected with racial bias – in Duster's words, "the prosecutor painted Payne as a drugged-up, sexed-crazed super predator looking for a white woman to rape, going so far as to repeatedly refer to her 'white skin' in front of the jury." It didn't matter that Payne didn't use drugs and the police refused to conduct a drug test after his arrest, despite his mother's request. "The prosecution's age-old stereotype about Black men attacking white women was persuasive on a jury in Shelby County, with its long history of lynching and biased criminal justice," Duster wrote.
Payne has long maintained that he had nothing to do with the murders and was waiting for his girlfriend outside her apartment when he heard calls for help. He came upon the crime scene and got blood on his clothes as he tried to help Christopher and remove the knife from her neck. Hearing police sirens and fearing he would be suspected of the crime, Payne fled the scene. Payne's account of events, his lack of criminal record, and evidence of his intellectual disability did not sway the jury.
Payne's case gained widespread attention in 2020 as he sought DNA testing in his case and an opportunity to present his intellectual disability claim. The state set a December 3, 2020 execution date but, citing the COVID-19 crisis, Governor Bill Lee issued an execution reprieve. In January 2021, DNA test results pointed to an "unknown male" as Christopher's likely killer. Payne's attorneys described the results as "consistent with Pervis Payne's long-standing claim of innocence." In April, the Tennessee legislature passed a bill to cure a defect in Tennessee's law that had denied Payne the opportunity to present his claims of intellectual disability. Payne's attorneys immediately filed his petition.
The July 16 hearing is the first step in the process of reviewing Payne's claim. Judge Paula Skahan has ordered a mental evaluation of Payne by a state expert and scheduled a December 13 hearing for evidence from experts and argument from attorneys.
The symbolism of the support from the SCLC and relatives of Ida B. Wells in a Memphis case imbued with racist overtones was unmistakable. Shelby County has had more lynchings than any other county in Tennessee and Shelby prosecutors have repeatedly been accused of misconduct and racial discrimination in death penalty cases. In May 1892, while Wells was attending a conference in Philadelphia, a white mob destroyed her Memphis newspaper office and threatened to lynch her after she published a story about the lynching of three Black men who had opened a grocery store that competed with a white-owned grocery. On April 4, 1968, King was assassinated while in Memphis to support a strike by the city's Black sanitation workers. The murder occurred the day after his famous "I've Been to the Mountaintop" speech.
At a press conference the day before Payne's hearing, Dr. Charles Steele Jr., president and CEO of the SCLC said, "You need to understand what Doctor King said when he said, 'silence, in the face of evil, is evil itself.' You're just as bad as a prosecutor and the folks that are going to execute him if you don't open your mouth and support this movement."
"We're going to have a national movement in Memphis, Tennessee," Steele said. "We're going to free Pervis Payne!"
Steele was joined at the press conference by religious leaders, civil rights activists, and State Rep. G.A. Hardaway, who authored the first version of the bill to allow Payne to litigate his intellectual disability claim. "This fight is bigger than an individual," Hardaway said. "But that individual is just as important as the fight is. Let's not ever discount that only because we're fighting for one man right now that we're not fighting for the men who have been victimized by injustice in the past and those who are on the path to injustice unless we intervene."
In his op-ed for The Tennessean, Duster noted that a statue honoring his great-grandmother was being unveiled the same morning as Payne's hearing. "The Ida B. Wells memorial should inspire us to carry on her legacy and confront the racism, unfairness, and racial violence that persist in the present day," he said.
"[O]ne person can make a difference, one voice can save a life. Now, we need to find that one person who will save Pervis Payne's life," he wrote. "The one person could save his life could be the Shelby County District Attorney, who could reckon with the tactics used at Payne's trial and agree to settle the case. The one person could be a judge who finds that Payne is a person with intellectual disability and as such his execution would violate the constitution. The one person could be Tennessee Gov. Bill Lee because Payne has made a compelling case for clemency, on grounds of both innocence and intellectual disability. I implore you to do the right thing; Stand for Justice for Pervis Payne."
Sources
Dan Duster, Uphold Ida B. Wells' fear­less com­mit­ment to jus­tice by sav­ing Pervis Payne, Nashville Tennessean, July 16, 2021; Adrian Sainz, Tennessee death row inmate makes rare court appear­ance, Associated Press, July 16, 2021; Katherine Burgess, Pervis Payne appears at hear­ing for first time since 2007, Memphis Commercial Appeal, July 16, 2021; Katherine Burgess, Southern Christian Leadership Conference joins call to free Pervis Payne, Memphis Commercial Appeal, July 15, 2021; Staff, Southern Christian Leadership Conference joins cam­paign in sup­port of Pervis Payne ahead of court hear­ing Friday, WATN24, Memphis, July 15, 2021.