State appeal courts in Nevada and Pennsylvania have barred the retrial of two former death-row prisoners as a result of prosecutorial misconduct, paving the way for their exonerations.
On January 24, 2020, months after his release from prison, the Nevada Supreme Court affirmed the decision of a Las Vegas trial court that had dismissed all charges against former death-row prisoner Paul Browning (pictured, left), formally completing his exoneration. Then, on May 19, 2020, the Pennsylvania Supreme Court declared that the retrial of Kareem Johnson after "unimaginable" official negligence and misconduct in his case would violate state constitutional protections against being twice placed in jeopardy of life and liberty. Johnson's formal exoneration will be complete when a lower court officially grants his motion to dismiss the charges against him.
Browning becomes the 168th person exonerated from death row, and the first in 2020. Depending upon the outcome of pending court proceedings in the case of Philadelphia death-row prisoner Walter Ogrod, Johnson could become the nation's 169th death-row exoneree. A trial court is scheduled on June 5 to consider a joint motion by Ogrod and the Philadelphia District Attorney's Conviction Integrity Unit to vacate his conviction. Prosecutors have conceded that Ogrod is "likely innocent."
The Exoneration of Paul Browning
Browning's case involves all of the leading causes of wrongful convictions: official misconduct, perjury or false accusation, false forensic evidence, eyewitness misidentification, and inadequate representation. The U.S. Court of Appeals for the Ninth Circuit called his trial "a mixture of disturbing prosecutorial misconduct and woefully inadequate assistance of counsel." He spent 33 years in prison before Clark County District Judge Douglas Herndon, who had ordered the charges against Browning dropped in March 2019, directed corrections officials to release him on August 21, 2019 pending the outcome of the state's appeal to the Nevada Supreme Court. In January, the state supreme court, in a two-page order, affirmed Herndon's ruling, finalizing Browning's exoneration.
Browning was convicted and sentenced to death in 1986 for the robbery and murder of Las Vegas jeweler, Hugo Elsen. His trial attorney had been practicing criminal defense for less than a year and failed to interview the police who responded to the scene, examine the evidence against Browning, or investigate the crime. Browning's appellate attorneys uncovered numerous problems with the evidence in the case and argued that even a minimally competent attorney would have revealed flaws in the prosecution's evidence.
In his post-conviction appeal, Browning showed that police and prosecutors had withheld evidence of a bloody footprint found at the scene that did not match Browning's shoes or foot size, misrepresented blood evidence in the case, manipulated eyewitness testimony, failed to disclose benefits offered to a key witness who may have committed the murder and framed Browning, and that the stab wounds suffered by Elsen did not "coherently coincide" with the knife prosecutors claimed Browning had used to commit the killing.
Prosecutors had told the jury that Elsen's blood had been found on a tan jacket owned by Browning. However, Elsen — who was able to describe his assailant before he died — told police the killer had worn a blue jacket and later DNA testing showed that of the blood on Browning's jacket was not Elsen's. Elsen also said his assailant had shoulder-length Jheri curls, which was completely inconsistent with Browning's Afro-styled hair. Elsen's wife failed to identify Browning in a lineup, but later testified at trial that he was the killer. A white witness who worked near the crime scene told police she had seen a man run by after the murder and thought it could have been Browning, but when police asked if she could be "more sure" about whom she had seen, she said, "No, I wouldn't think so. No … They all look the same, and that's just what I think when I see a black person, that they all look the same." At trial, though, she unhesitatingly testified that Browning was the man she had seen.
The Exoneration of Kareem Johnson
The Pennsylvania Supreme Court assured that Kareem Johnson (pictured) will be exonerated from Pennsylvania's death row when it ruled on May 19 that his reprosecution would violate the state's double jeopardy protections.
Johnson was convicted and sentenced to death in 2007 based upon evidence and argument falsely informing the jury that DNA evidence linked him to the murder. The prosecution, police, and a prosecution forensic analyst told the jury that Johnson shot the victim, Walter Smith, at such close range that Smith's blood spattered onto a red baseball cap Johnson was wearing that was recovered at the murder scene. Philadelphia homicide prosecutor Michael Barry falsely linked Johnson to the murder through the hat, telling jurors in his opening statement that it "was left at th[e] scene in the middle of the street [and] has Kareem Johnson's sweat on it and has Walter Smith's blood on it."
Officer William Trenwith then testified that he had found the hat laying 8–10 feet from Smith's body. He further testified that, in his experience, he had never seen blood travel that far from a victim's body, after which Barry told jurors: "We know that he [Kareem Johnson] got in real close, within 2 ½ feet, close enough so that Walter Smith's blood could splash up onto the bill of the cap he was wearing." Barry argued: "Do you know who says the killer wore the hat? Walter Smith says the killer wore the hat. He says it with his blood."
In fact, there was no blood on the red hat, nor did the police property receipt for the hat contain any indication of blood. Smith's blood was actually on a second hat — a black hat he was wearing at the time he was shot in the head. The DNA reports for the red hat also raised questions about the sweat stain attributed to Johnson. The initial DNA report on the sweat stain — which was supplemented twice without explanation — did not link the hat to Johnson.
When post-conviction counsel for Johnson discovered the discrepancies in the evidence, police and prosecutors claimed to have mixed up the hats. The Philadelphia DA's office agreed that Johnson's conviction should be overturned but stipulated to its reversal in April 2015 based only "on ineffective assistance of counsel at the guilty-innocence phase of trial." Prosecutors insisted at the time of the stipulation that Johnson "agree[ ] to withdraw all other claims … including claims alleging prosecutorial misconduct of District Attorney Michael Barry."
After obtaining additional discovery in preparation for retrial, Johnson moved to bar his retrial on double jeopardy grounds. Although the lower courts described the prosecution's mishandling of the evidence in the case as "extremely negligent, perhaps even reckless" and called Johnson's trial a "farce," they allowed the retrial to proceed.
The Pennsylvania Supreme Court reversed, finding that the misconduct — even if not deemed intentional — was so severe that retrying Johnson would violate his constitutional rights. "Under Article I, Section 10 of the Pennsylvania Constitution," it wrote, "prosecutorial overreaching sufficient to invoke double jeopardy protections includes misconduct which not only deprives the defendant of his right to a fair trial, but is undertaken recklessly, that is, with a conscious disregard for a substantial risk that such will be the result." The ruling expanded Pennsylvania's double jeopardy protections to include cases not only of intentional misconduct, but also reckless disregard for the defendant's right to a fair trial. Two justices dissented, saying that granting Johnson a retrial was a sufficient remedy for the prosecution's actions.
The court returned the case to the Pennsylvania Superior Court with directions to enter an order granting Johnson's motion to bar retrial. He would be Pennsylvania's eighth death-row exoneration and the fifth from Philadelphia. All five Philadelphia exonerations have involved official misconduct.

Innocence
Oct 02, 2023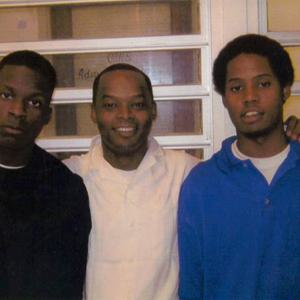 Supreme Court Denies Certiorari to Two Death-Sentenced Men with Credible Innocence Claims
Innocence
Sep 27, 2023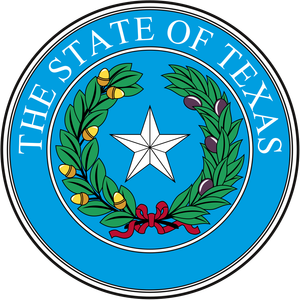 Former Texas Death Row Prisoner Clinton Young Sues Prosecutor for Misconduct
Innocence
Sep 11, 2023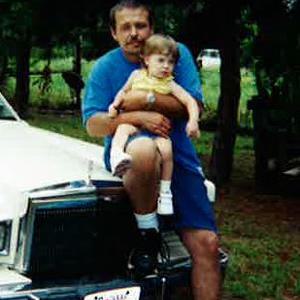 John Grisham on Robert Roberson: ​
"

Texas may exe­cute an inno­cent man"