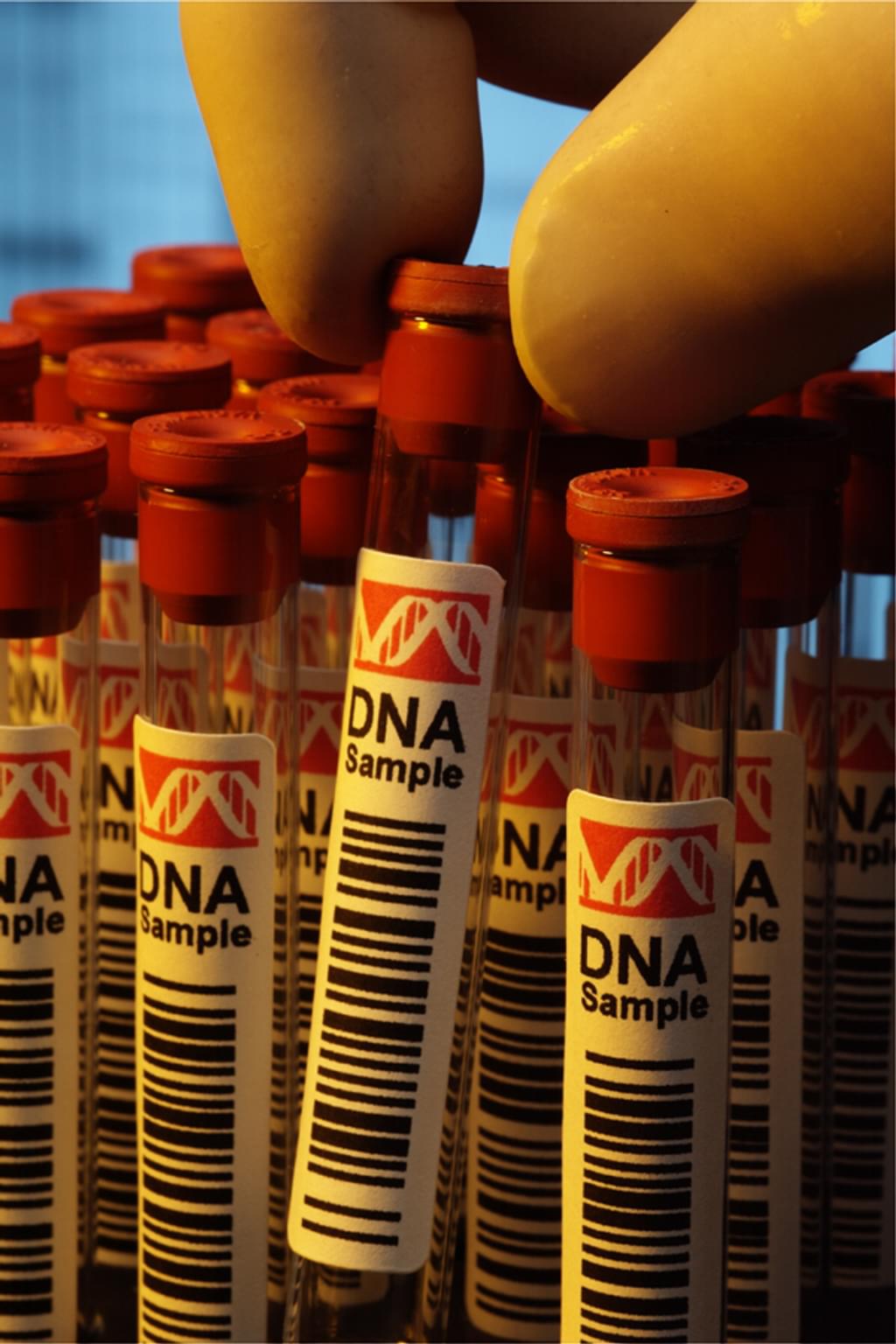 The last three men scheduled for execution in Georgia said they did not commit the killing and that DNA testing that was not available at the time of trial could prove it. In two of the cases, victim family members supported the request for testing. Prosecutors opposed the requests, and the courts refused to allow the testing. Two of the three men were executed, with doubts still swirling as to their guilt.
Shawn Nolan, a federal defender who represented Georgia prisoner Ray "Jeff" Cromartie, summed up the sentiments of the prisoners, families, and defense attorneys in these cases. "I'd like to know what the state is so scared of," he said. "Why are they afraid of the truth? This is sad and so disturbing."
"We have the capability of testing a wide range of forensic evidence that we couldn't test in the past," said Death Penalty Information Center Executive Director Robert Dunham. "It is a powerful tool to get to the truth and to get important answers as to whether the criminal legal system has been reliably applying the death penalty."
And yet, at a time in which fewer than half of Americans now believe the death penalty is fairly applied, prosecutors across the country are aggressively opposing post-conviction DNA testing and state courts have declined to allow it. What appears to some to be a willful indifference to the truth may be contributing to declining public confidence in the punishment, as evidence mounts that states may be executing innocent prisoners.
Tennessee executed Sedley Alley in 2006 after denying him DNA testing that might have established his innocence. The state courts later acknowledged that testing should have been permitted. After new evidence emerged pointing to a serial killer as the possible perpetrator, Alley's estate, with the assistance of the Innocence Project, requested posthumous testing. Prosecutors opposed the testing, and a state trial court denied the estate's request.
In April 2017, Arkansas executed Ledell Lee during an unprecedented rush to execute eight prisoners over an eleven-day period before its execution drugs expired. Lee had long maintained his innocence, but in the days leading up to his execution, the Arkansas courts denied his requests to test available DNA and fingerprint evidence that he said could prove his innocence. After a continuing investigation by the ACLU and the Innocence Project uncovered major problems with the forensic evidence in Lee's case, his family sued to obtain posthumous testing. Again, prosecutors opposed the request. However, the Jacksonville, Arkansas, city council voted 6-0 to release the evidence to allow the testing to take place.
Jacksonville Mayor Bob Johnson said, "I look at it this way. If a gentleman was put to death and shouldn't have been, that means there's a murderer loose somewhere in Jacksonville or Arkansas or [the U.S.] and they need to be brought to justice." He called the council's decision "the right move."
In December 2019, the Arkansas Supreme Court denied DNA testing for Stacey Johnson, who had received a stay in April 2017 to allow the state courts to consider his testing request. Dissenting from the court's ruling, Justice Josephine Hart questioned whether "those opposing Johnson's proposed testing are simply anxious about what it could possibly reveal — that another conviction of a black man in the 1990s was attributable to investigative failures and bias, and not to actual guilt." DNA testing, she wrote, "could provide the answers this case is missing, but the majority will not allow it. I do not see the sense in this decision. We should welcome such an opportunity for the truth, whether to flush it out for the first time or to eliminate the doubts presently surrounding this conviction. The fact that we are instead rejecting that opportunity leaves me troubled. What are we so afraid of?"
In 2018, a Tampa Bay Times investigation found that Florida courts had refused death-row prisoners access to DNA testing at least seventy times, denying 19 men – eight of whom have been executed – any testing at all and preventing nine others from obtaining testing of additional evidence or more advanced DNA testing after initial tests had been inconclusive. Courts have also denied DNA testing in other cases in which condemned prisoners have presented substantial claims of innocence.
In response to the futile attempts to obtain new DNA testing for Tommy Zeigler — who has maintained his innocence throughout the more than four decades he has been on death row — Republican State Representative Jamie Grant has proposed a bill that would broaden access to DNA testing. Grant said he hopes the change "leads us to a place as a society and a culture that increases the credibility of a conviction or helps us discover that the wrong person is in prison." Earlier testing in Zeigler's case showed that the victim's blood was not present on the shirt Zeigler was wearing the night of the crime, a fact that forensic experts said indicated Zeigler could not have been the perpetrator. Now, he is seeking testing of fingernail scrapings from the victim and blood from other clothing.
Georgia's denial of three separate requests for DNA testing in such a short period of time has shone a spotlight on the state's execution practices. Cromartie was executed in November 2019, after Georgia courts rejected his request for DNA testing of the gun used in the murder. Cromartie alleged that the testing would have shown that he had not handled the gun and would have identified the actual triggerperson. The victim's daughter, Elizabeth Legette, had written to the Georgia Supreme Court expressing her support for DNA testing, calling the state's plan to execute Cromartie without testing "senseless" and "wrong."
Just two months later, Jimmy Meders was denied a similar request for DNA testing of a gun, which he said would have disproven the testimony of his co-defendants and shown that the prosecution's star witness was the actual killer. The co-defendants claimed that Meders had shot a store clerk and had been the only person who handled the murder weapon. Meders was granted clemency on the strength of jury affidavits saying that, even based on the prosecution's theory, they would have spared his life if they had been given the option of sentencing him to life without parole. However, his DNA request has still not been granted.
Donnie Lance, the next person scheduled for execution in Georgia, was also denied DNA testing. Lance maintained his innocence in the murder of his ex-wife and her boyfriend. His children, who were also the children of the victim, asked the state to grant the request. "It's just mind-boggling that we have this evidence, but the state of Georgia is not willing to truly try to find out if this man is innocent before they kill him," Lance's son, Jessie, said. Donnie Lance was executed on January 29, 2020. Former Georgia Governor Roy Barnes said that during his tenure, he instructed the Board of Pardons and Paroles to permit requests for DNA testing. "I was not going to take the risk of an innocent man being executed," he said. "Even one mistake in a death case cannot be tolerated. There have just been too many cases where years later DNA exonerated someone."
Tennessee
Nov 09, 2023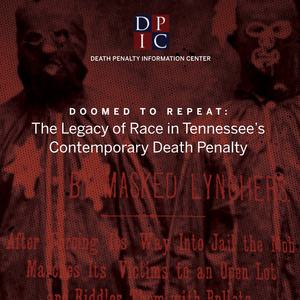 Tennessean Op-Ed Discusses
DPIC

Report on Race and Tennessee's Death Penalty
Innocence
Oct 02, 2023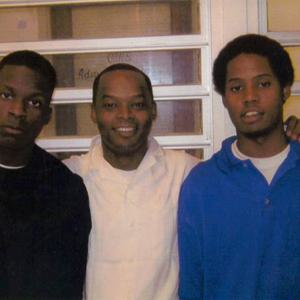 Supreme Court Denies Certiorari to Two Death-Sentenced Men with Credible Innocence Claims