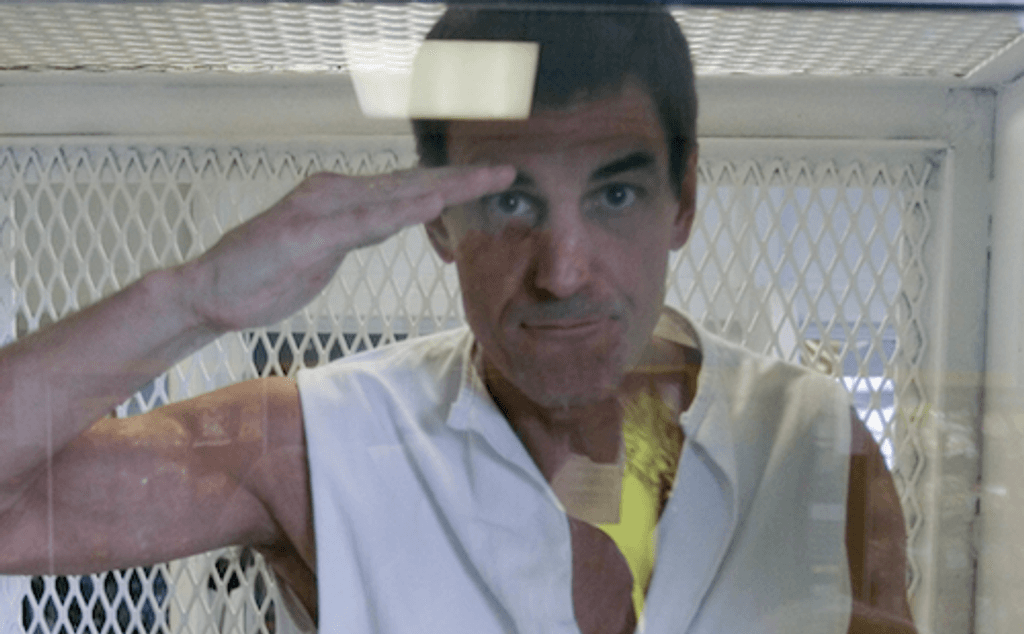 A recent article in Mother Jones examines lingering questions in the determination of which inmates are exempt from execution because of mental incompetency.
In 1986, the U.S. Supreme Court ruled in Ford v. Wainwright that a person could not be executed if he or she was "unaware of the punishment they're about to suffer and why they are to suffer it." The 2007 ruling in Panetti v. Quarterman updated that decision, with Justice Anthony Kennedy writing, "A prisoner's awareness of the State's rationale for an execution is not the same as a rational understanding of it."
Scott Panetti (pictured), the inmate involved in the 2007 case, knew that the state of Texas planned to execute him for the murder of his in-laws, but also sincerely believed that he was at the center of a struggle between God and Satan and was being executed to stop him from preaching the Gospel. Even after the case with his name was decided, Panetti remained on death row, and the Texas courts found him competent to be executed based upon the testimony of a single psychiatrist who claimed Panetti was faking his mental illness. Panetti came within hours of execution on December 3, 2014, before the U.S. Court of Appeals for the 5th Circuit issued a stay.
In Missouri, Cecil Clayton — a brain-damaged man with an IQ of 71 — was executed on March 17, 2015 without a hearing to determine his competency.
By contrast, a recent mental competency hearing for Indiana inmate Michael Overstreet included four days of testimony from 13 witnesses and nearly 1,300 pages of medical records. In a 137-page opinion, the state judge concluded, "Delusions or other psychotic symptoms cannot simply be discounted because a petitioner has a cognitive awareness of his circumstances." Indiana's Attorney General said that the decision adhered so well to the Panetti ruling that there was nothing for the state to appeal.