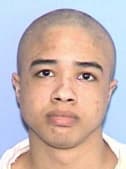 The U.S. Court of Appeals for the Fifth Circuit has stayed the execution of Texas death-row prisoner Dexter Darnell Johnson one day before he was scheduled to die. The ruling, issued late in the day on August 14, 2019, permits Johnson to litigate his claim that he is ineligible for the death penalty because of intellectual disability. The stay marked the second time in four months that federal courts intervened in Johnson's case to halt a looming execution.
On April 30, 2019, the U.S. District Court for the Southern District of Texas granted Johnson a stay two days before a prior scheduled execution so that his newly appointed habeas corpus lawyers could have time to investigate claims of possible conflicts of interest and ineffective representation involving his prior counsel. Although that order gave new counsel 90 days to develop those claims, barely a week passed before Texas prosecutors asked a state court judge in Harris County to set a new execution date.
Johnson, who is brain damaged and intellectually impaired and has been diagnosed with schizophrenia, was convicted and sentenced to death for the murders of two teenagers in June 2006. He had turned 18 years old just days before the killings. Johnson's lawyers sought a stay of execution in state court to litigate a range of issues relating to mental health and intellectual disability and the presentation of what he claimed was false testimony at trial. However, the Texas Court of Criminal Appeals refused to address his claims and denied a stay. In federal court, his new lawyers sought to reopen his prior habeas corpus proceedings, in which he had been represented by a lawyer who, his new lawyers said, had failed to properly raise his claims in both state and federal court. He also requested permission from the federal appeals court to file a new habeas corpus petition seeking to show that he is intellectually disabled. The Fifth Circuit declined to reopen his prior habeas proceedings, but granted him a stay on his intellectual disability claim.
Johnson presented evidence to the federal court that he meets the definition of intellectual disability set forth in the DSM-5, the most recent diagnostic manual used by psychiatrists and psychologists to diagnose mental illness and development disorders, such as intellectual disability. He argued that changes in the diagnosis of intellectual disability that were not available to him at the time of his first habeas petition now show that he is intellectually disabled. Previously, Texas had denied Johnson's intellectual disability claim, applying an unconstitutional standard that required him to score 70 or below on IQ tests. However, his test scores were slightly above that threshold.
Johnson's lawyers alleged in federal court that he "is an intellectually disabled, brain-damaged schizophrenic who functions at the level of a ten-year-old." They presented evidence that he scored 70 on a recent IQ test, placing him indisputably within the range of intellectual disability. The Fifth Circuit decision catalogued a litany of adaptive deficits that could permit a finding of intellectual disability, including: functioning at a sixth-grade level in high school, an "inability to follow bus or walking directions," "struggles with personal hygiene," and "inability to manage money or his own affairs." Johnson's attorney has also noted that Johnson has a "pronounced stutter" and limitations in language skills. The appeals court returned the case to the federal district court to conduct a hearing to resolve Johnson's claim.
Prosecutors allege that Johnson and four other teenagers engaged in a month-long crime spree in which they killed five people, including the two murders for which he was sentenced to death. Johnson has maintained his innocence of the crimes. In a January letter, he wrote, "I simply refused to become a snitch which allowed my co-defendants to make up lies so they could all get plea deals."
Sources
Keri Blakinger, Brain dam­aged Houston man con­vict­ed in dou­ble mur­der wins stay one day before sched­uled exe­cu­tion, Houston Chronicle, August 14, 2019; Jolie McCullough, Federal court stops exe­cu­tion of Dexter Johnson with­in 24 hours of his sched­uled death, Texas Tribune, August 14, 2019; Federal appeals court grants Texas inmate stay of exe­cu­tion, Associated Press, August 14, 2019; Keri Blakinger, Judge push­es back deci­sion on Texas exe­cu­tion date for Dexter Johnson, May 8, 2019.
Read the Fifth Circuit's stay of exe­cu­tion deci­sion here.
Arbitrariness
Mar 24, 2023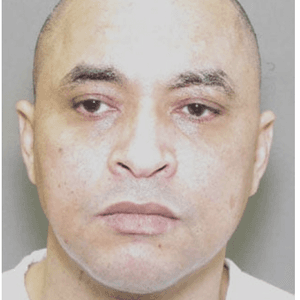 REPRESENTATION

: Why Poor People in Texas End Up on Death Row and Face Execution
Sentencing Alternatives
Mar 21, 2023
California to Close San Quentin's Death Row as Part of a Broader Prison Reform