An update of a study by the ACLU of Northern California on the costs of the death penalty found additional expenses due to a net increase in the size of death row. The analysis found, "The 11 new additions to death row add almost $1 million to the annual cost of housing people on death row, now totaling $61.2 million more each year than the cost of housing in the general population. … The recently approved state budget also includes $136 million in funds to begin construction of a new death row facility, a project that will cost more than $400 million to complete." The state has been facing the largest deficit of any state in the country and has had to cut numerous other programs.
Highlighting the arbritrary nature of the death penalty in the state, the ACLU found that out of California's 58 counties, "only 10 counties accounted for nearly 83% of death sentences for 2000 to 2007," and 30 counties had not had a single death sentence since 2000. The full report may be found here.
("The Hidden Death Tax: The Secret Cost of Seeking Execution in California and Death by Geography: A County By County Analysis of the Road to Execution in California," American Civil Liberties Union of Northern California, March 2009). See Studies and Costs.

Innocence
Sep 20, 2023
Glynn Simmons Exonerated
48

Years After He Was Sentenced to Death in Oklahoma
Arbitrariness
Sep 13, 2023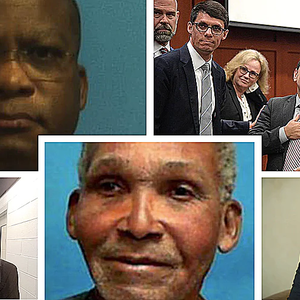 When Jurors Do Not Agree, Should a Death Sentence Be Imposed?