By a vote of 5-4, the U.S. Supreme Court has declared the execution of juvenile offenders to be unconstitutional. Today's historic ruling in Roper v. Simmons holds that this practice violates the Eighth Amendment's ban on cruel and unusual punishments. The decision will result in a new sentence for Christopher Simmons and likely new sentences for the 71 other juvenile offenders currently on state death rows across the country. Simmons' position was joined by many professional organizations including the American Medical Association, the American Psychiatric Association, and the American Bar Association, and by numerous countries from around the world. Prior to today's ruling, 19 states with the death penalty prohibited the execution of juvenile offenders. Twenty-two inmates have been executed for crimes committed when they were under the age of 18 since the death penalty was reinstated in 1976.
(Associated Press, March 1, 2005) Read the Supreme Court Opinion (March 1, 2005) [PDF, 87pp.]. See DPIC's Roper v. Simmons page. See also, Supreme Court and Juvenile Death Penalty.
Innocence
Sep 20, 2023
Glynn Simmons Exonerated
48

Years After He Was Sentenced to Death in Oklahoma
Arbitrariness
Sep 13, 2023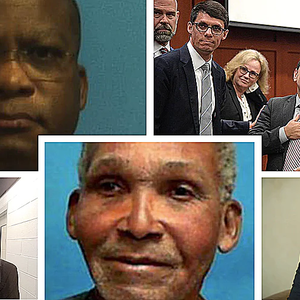 When Jurors Do Not Agree, Should a Death Sentence Be Imposed?