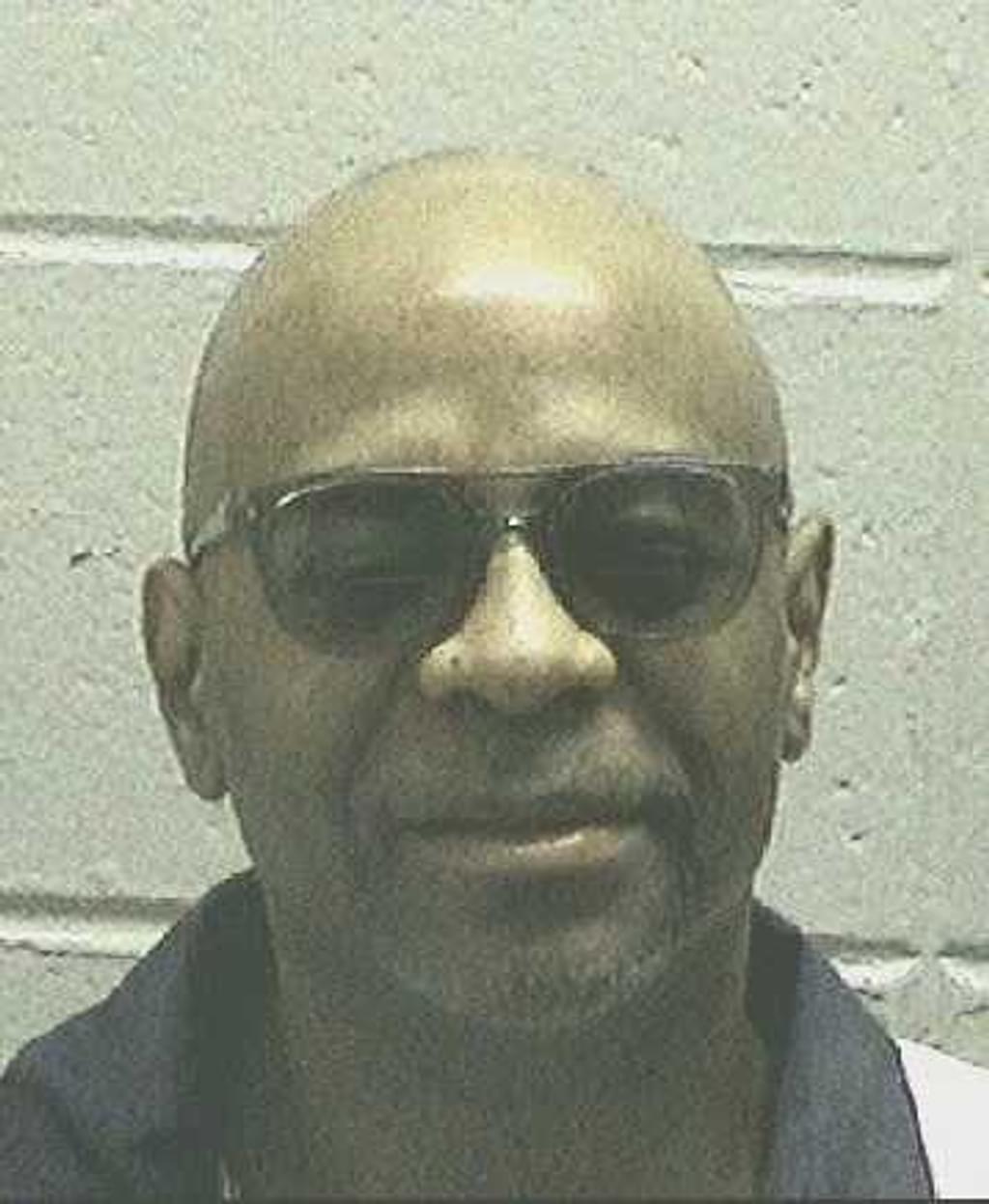 The U.S. Supreme Court has declined to review a Georgia death-penalty case in which the prosecution was permitted to make a visibly shackled defendant reenact the murder in front of the jury, while his defense counsel raised no objection.
In a decision issued on April 19, 2021, the Court denied the petition for writ of certiorari filed by lawyers for Georgia death-row prisoner Frederick Whatley (pictured). Justice Sonia Sotomayor dissented, writing that "counsel's unreasonable failure to object to Whatley's shackling was plainly prejudicial." She said "defense counsel's failure to object to Whatley's unnecessary shackling renders his death sentence not only unreliable, but unconstitutional."
Whatley's lawyers had argued that his death sentence should be overturned because his court-appointed trial counsel had provided ineffective representation in the penalty phase of his trial. Counsel, who was notorious for allegations of racial bias and ineffectiveness in other capital cases, dismissively permitted Whatley to be restrained in manacles and leg irons during the penalty phase, saying "well, he's convicted now." He then agreed to let the prosecution use Whatley as a prop to reenact the murder fully shackled, even after the prosecutor expressed concern about having the jury see Whatley walk to the witness stand in shackles.
The Court's decision let stand a ruling by a divided panel of the U.S. Court of Appeals for the Eleventh Circuit that denied Whatley's ineffectiveness claim. "The Supreme Court of Georgia reasonably concluded that the shackles had little effect on the jury in this case," the panel majority wrote, because "the shackles were trivial in light of evidence before the jury." The dissent argued that the state court's decision unreasonably ignored U.S. Supreme Court caselaw that had declared a capital defendant's appearance before the jury in shackles to be "inherently prejudicial."
In a case that raised racial concerns, Whatley, who is Black, was convicted of murdering a white victim, Ed Allen, during the course of robbing Allen's bait shop and liquor store. The prosecution claimed that Whatley killed Allen to eliminate witnesses, but Whatley maintained that he had shot Allen when the owner pursued him with a gun as Whatley fled the store.

Whatley was represented at trial by Johnny B. Mostiler, the only lawyer for all indigent defendants in Spalding County. Billing records obtained by Whatley's appeal lawyers indicated that Mostiler spent a total of 158 hours on Whatley's case, 55 of which were spent in court. Mostiler had no co-counsel and retained no ballistics or crime scene expert.
Whatley alleged that Mostiler provided constitutionally deficient representation by not conducting a basic mitigation investigation in his case and in failing to object to his visible shackling.
Mostiler's History of Bias and Ineffective Representation
Whatley's case is one in a series of capital cases in which Mostiler's representation has come under fire. In the case of Kenneth Fults, an intellectually disabled Black defendant executed by Georgia on April 12, 2016, jurors submitted that Mostiler slept through portions of the trial. His appeals lawyers argued that Mostiler had failed to investigate and present to the jury evidence that Fults was intellectually disabled and "functions in the lowest 1 percent of the population," and that he conducted no investigation into mitigating evidence that Fults had been subject to chronic trauma and abuse throughout his childhood.
In Curtis Osborne's case, federal habeas corpus counsel presented evidence that Mostiler had failed to inform Osborne that prosecutors had offered him a plea deal for a life sentence. They alleged that the failure was a direct product of racial animus, presenting an affidavit from a White client of Mostiler's that, before trial had begun, Mostiler told him that "[t]he little n***r deserves the death penalty" and later repeated "that little n***r deserves the chair." The federal court ruled that the claim was waived and Osborne was executed on June 4, 2008.
And in a third capital case, decided on appeal by the Eleventh Circuit on April 27, 2021, defense lawyers presented evidence that Mostiler failed to obtain a mental health evaluation for another intellectually disabled client, Willie Pye, even after the prosecution's expert had measured Pye's IQ below the threshold for intellectual disability. In a unanimous ruling, the circuit panel found that Mostiler was ineffective for failing to investigate and present extensive evidence of "severe physical abuse, neglect and endangerment, low intellectual functioning, depression, and extreme poverty," among other mitigating evidence.
The Crime Reenactment
After Mostiler approved Whatley's appearance in visible shackles, the prosecutor directed Whatley to reenact the crime, giving him a plastic gun and placing himself in the role of a victim. The jury then saw a shackled Whatley pointing a gun at the prosecutor. With the image of a shackled Black man with a gun still fresh in their minds, the prosecutor argued in closing that Whatley was a future danger, and the jury sentenced Whatley to death.
Whatley raised the issue of ineffective assistance of counsel in appeals to Georgia courts and in federal habeas corpus proceedings. A Georgia federal district court granted habeas corpus relief on Mostiler's failure to conduct a mitigation investigation, but it denied relief on Whatley's shackling claim. The Eleventh Circuit reversed that grant of relief.
In dissent from the denial of certiorari review, Justice Sotomayor noted the Court's long history of rulings that "shackling is highly likely to be prejudicial at a capital sentencing." "Chains paint a defendant as an immediate threat," she wrote. "Jurors faced with a defendant in shackles will find it more difficult to consider the defendant as a whole person and to weigh mitigating evidence impartially."
Sotomayor described the impact of the shackling on Whatley's sentencing hearing: "Whatley's chains clanked and rattled with every move, constantly reminding the jury that the court apparently believed he might do more than just pretend to kill someone in the courtroom if left unrestrained." The prosecution, she said, then amplified the jurors' fear of Whatley by telling them "[t]his man should be given the death penalty because he is dangerous, he has had a history of violence, he's never going to get any better than what you've seen right now."
She concluded that Whatley should have been granted a new sentencing proceeding, writing "[i]t is hard to imagine a more prejudicial example of needless shackling."
Sources
Debra Cassens Weiss, SCOTUS should hear case in which shack­led defen­dant reen­act­ed mur­der, with no defense objec­tion, Sotomayor says, ABA Journal, April 20, 2021; Colin Kalmbacher, Sotomayor Stands Alone in Dissent Against Forcing Defendants to Wear ​'Unnecessary Leg Irons and Manacles' in Court, Law & Crime, April 19, 2021.
Read Justice Sonia Sotomayor's opin­ion in Whatley v. Warden, dis­sent­ing from the denial of certiorari.
Juveniles
Jun 06, 2023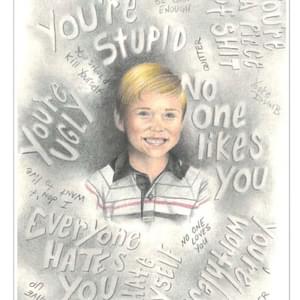 Jurors Who Sentenced Michael Tisius to Death Express Regret