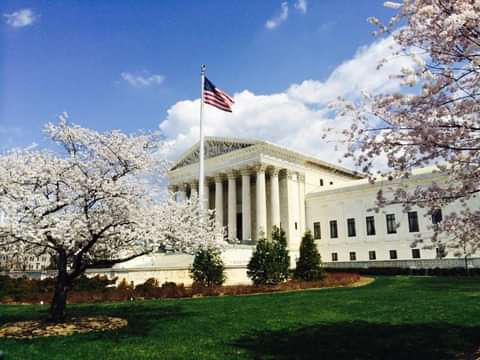 The U.S. Supreme Court has agreed to review the case of an Arizona death-row prisoner whose sentence was upheld by the state's appellate courts even though his trial judge unconstitutionally refused to inform the jury that he would be ineligible for parole if sentenced to life in prison. In an order issued March 28, 2021, the Court granted John Montenegro Cruz's petition to hear his case, but limited its review to the question of whether the procedural rule applied by the Arizona courts to refuse to consider Cruz's claim is grounds to also bar him from receiving review of his claim in federal court.
In 2016, the Supreme Court found that Arizona had been misapplying federal constitutional law by refusing to instruct juries on capital defendants' parole ineligibility. When Cruz asked for his conviction to be overturned based on this decision, the state argued that Cruz's conviction should stand because the Supreme Court's decision did not constitute a significant change of law under Arizona rules. Cruz is challenging the Arizona Supreme Court's decision denying him relief.
John Montenegro Cruz was sentenced to death in 2005 for killing a police officer. The state challenged Cruz's expert witness who testified that Cruz was unlikely to be dangerous in a prison environment. The trial court denied Cruz's requests to instruct the jury that he was parole ineligible and his request to have the chairman of the Arizona Board of Executive Clemency testify that he was parole ineligible. Instead, the court instructed the jury that the alternative to a death sentence was sentencing Cruz to "[l]ife imprisonment with a possibility of parole or release from imprisonment" after 25 years. Jurors were not instructed that Arizona law excluded from parole eligibility those who were sentenced to 25 years to life after 1994. After sentencing Cruz to death, the foreperson of the jury stated that a life without parole option would have made a difference. The foreperson said: "Many of us would rather have voted for life if there was one mitigating circumstance that warranted it. In our minds there wasn't. We were not given an option to vote for life in prison without the possibility of parole."
In 1994, the Supreme Court held in Simmons v. South Carolina that when future dangerousness is at issue in a capital case, a defendant has a due process right to inform jurors that he will not be parole eligible if the jury votes against death. Despite Simmons, the Arizona Supreme Court consistently ruled that Arizona capital defendants were not entitled to a jury instruction about defendants' parole ineligibility. The court reasoned that all defendants could receive executive clemency, so there was still a possibility of release for parole ineligible prisoners. In 2016, the U.S. Supreme Court recognized the unconstitutionality of Arizona's past practice, summarily reversing an Arizona Supreme Court decision. In Lynch v. Arizona, the Court made clear that just like the defendant in Simmons, Arizona defendants convicted of capital offenses were "ineligible for parole under state law."
Cruz raised the jury instruction issue on direct appeal, but the Arizona Supreme Court decided that Simmons did not apply. After the U.S. Supreme Court's 2016 Lynch decision, Cruz sought state post-conviction relief. Cruz argued that he was entitled to resentencing based on federal principles about when a case is applied retroactively and based on an Arizona rule of criminal procedure that allows post-conviction relief when "there has been a significant change in the law that, if applicable to the defendant's case, would probably overturn the defendant's judgment or sentence." The Arizona Supreme Court denied post-conviction relief, relying on the state criminal procedure rule and not addressing Cruz's federal retroactivity arguments.
LatinoJustice PRLDEF and a group of habeas corpus scholars filed amicus briefs in support of the Court granting certiorari review. LatinoJustice's brief focused on the invidiousness of juror assumptions about the future dangerousness of defendants of color, explaining that "[d]ecades of studies have shown that juries—even mock juries in controlled experiments— perceive Black defendants as more dangerous than white ones, and that harsher sentences are the result. More recent research has demonstrated widespread belief that Latinos, too, are more prone to crime and violence than whites." This potential for bias to influence jury decisionmaking renders accurate instructions about future dangerousness even more important for Black and Latino defendants.
The habeas scholars' amicus brief highlighted the federal constitutional issues presented by Arizona's decision. The law professors argued that because Arizona refused to apply established law, it is now claiming that the U.S. Supreme Court's correction of its refusal was not significant enough to grant relief to defendants who were unconstitutionally sentenced to death. The scholars characterized the situation as a "remedial catch-22" that would effectively reward Arizona courts for prior bad behavior.
On March 28, 2022, the U.S. Supreme Court granted certiorari review, narrowing its review of the case to focus on whether Arizona's reliance on a state rule of criminal procedure "is an adequate and independent state-law ground for [its] judgment." The Court has not yet set a date for oral argument.
Cruz's case joins two other Arizona death penalty cases that are pending before the U.S. Supreme Court. The consolidated cases of Shinn v. Ramirez and Jones involve Arizona's efforts to limit the evidence federal habeas corpus courts may consider in support of the death-row prisoners' claims that they were provided ineffective representation at both the trial and state post-conviction stages of their cases. The cases were argued in December 2021, but the Court has yet to issue a decision.
Recent Legislative Activity
Feb 06, 2023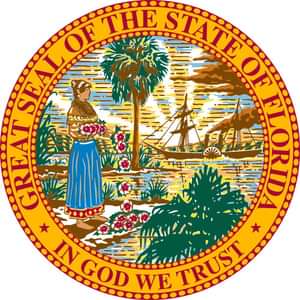 Florida Governor Pushes To Remove Safeguards in Death Penalty Cases
Victims' Families
Jan 26, 2023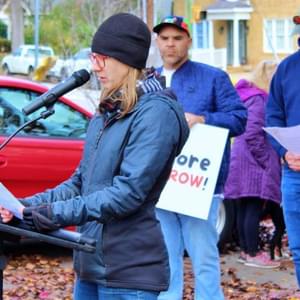 Family Members of Murder Victims Call on North Carolina, Nevada to Commute States' Death Rows