The Tennessee Attorney General's Office attempted to preserve a trial court ruling denying Byron Black's intellectual disability claim, arguing before the Tennessee Court of Criminal Appeals (TCCA) on November 8. Black's attorneys argue that a new law entitles him to relief from his death sentence because of his intellectual disability, and the Davidson County District Attorney's Office agrees. However, a trial judge denied Black's claim because it had been previously raised when Tennessee was applying unconstitutional standards to determine intellectual disability.
At oral argument, a panel of three TCCA judges pushed the attorney general's office to justify the denial of Black's claim on procedural grounds. Judge Camille R. McMullen asked, "We have a constitutional duty not to execute intellectually disabled individuals, right? If we interpret the statute the way you've interpreted, we wouldn't be doing that, right?"
Assistant Attorney General Katherine Decker claimed that the law was meant to be read narrowly and that it does not include anyone who had a prior intellectual disability determination, even though the standards applied in early cases has been deemed unconstitutional by recent U.S. Supreme Court rulings. Decker argued that it would be "nonsensical" to read the 2021 law to include all of the people currently on death row. Decker said that one shouldn't receive endless "bites at the apple."
Assistant Federal Public Defender Kelley Henry argued on behalf of Black. Henry countered the argument about the breadth of the new law by noting that many of the 49 people on Tennessee's death row do not have intellectual disability claims, so the law is already limited. She also argued that it was inappropriate for the attorney general's office to attempt to undo the local prosecutor's stipulation to Black's intellectual disability. She said, "The state is the state. That doesn't change because they got a new lawyer."
Last year, Henry filed a motion for Black under a law enacted in 2021 as a result of successful advocacy for Pervis Payne. Black had previously pursued an intellectual disability claim that was denied in a 2004 ruling. Davidson County District Attorney Glenn Funk, supported by two state experts, agreed with Black's claims of intellectual disability and Henry's argument that Black should be allowed judicial review under this new law as the previous ruling used an unconstitutional definition of intellectual disability; however, Senior Judge Walter Kurtz denied Black's motion on procedural grounds not raised by prosecutors.
On June 1, 2022, Henry appealed, explaining that "[T]he trial court's refusal to let [Black] prove [his intellectual disability] under current law, if allowed to stand, would permit the State to knowingly and willfully violate the law by executing someone who is intellectually disabled." As noted in Black's brief, local prosecutors agreed that Black would be found intellectually disabled if allowed a hearing and conceded with a more appropriate life imprisonment sentence. The brief further argues that the prosecution "knowingly and intelligently waived" any procedural defenses, and the trial court's independent assertion of a defense that was explicitly waived violated due process.
This isn't the first-time state and local prosecutors have been at odds in Tennessee death penalty cases. In 2019, then Attorney General Herbert Slatery III appealed a plea agreement between Funk and death-row prisoner Abu-Ali Abdur'Rahman, which would have allowed him to be resentenced to life in prison. After a prolonged dispute between the Slatery and Funk, Abdur'Rahman's was resentenced to life in December 2021.
Black's execution was first scheduled for October 8, 2020, but was stayed twice by the Tennessee Supreme Court because of the COVID-19 pandemic. He was most recently scheduled to be executed on August 18, 2022, but Governor Bill Lee halted all executions in Tennessee in May 2022 after learning of irregularities in the state's lethal injection procedures.
Arbitrariness
Mar 24, 2023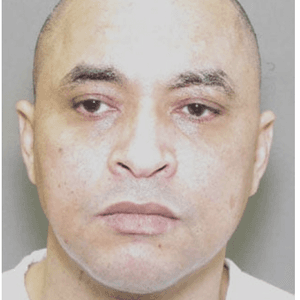 REPRESENTATION

: Why Poor People in Texas End Up on Death Row and Face Execution
Sentencing Alternatives
Mar 21, 2023
California to Close San Quentin's Death Row as Part of a Broader Prison Reform