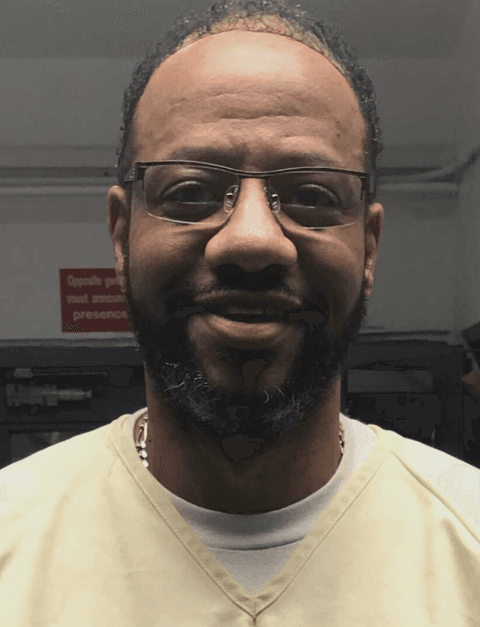 The Tennessee state legislature has overwhelmingly approved and sent to the governor a bill that creates a procedure by which death-row prisoners can obtain judicial review of claims that they are ineligible for the death penalty because of intellectual disability. On April 26, 2021, HB 1062 passed the Tennessee House by a vote of 89-4 and the Senate by a vote of 28-1.
The bipartisan bill was inspired by the case of Pervis Payne (pictured), a Tennessee death-row prisoner with strong evidence of intellectual disability. Payne has repeatedly attempted to obtain court review of his intellectual disability claim. However, a defect in Tennessee law prevents death-row prisoners from presenting those claims to the state courts if their death sentences had already been upheld on appeal before the U.S. Supreme Court ruled in 2002 that the death penalty could not be used against individuals with intellectual disability.
The Tennessee Black Caucus began advocating for the proposal in the Fall of 2020, when Payne and Byron Black both faced execution without any court having addressed their intellectual disability. After the men's executions were halted over coronavirus concerns, the caucus introduced corrective legislation at the start of the 2021 legislative session. Much of the language from their original bill was incorporated in the Republican-sponsored version that passed the legislature.
Caucus chairman Rep. G.A. Hardaway (D – Memphis), a co-sponsor of the bill, said the legislation "has always been about due process. It's about the life of not just Pervis Payne, but there are other individuals on death row who may have claims of intellectual disabilities. They deserve to get into court to present their claims and have it adjudicated."
Hardaway said that Governor Bill Lee had indicated privately that he supports the bill. "I expect him to sign the bill," Hardaway said.
Sen. Todd Gardenhire (R – Chattanooga), the Senate sponsor, noted that the bill grants prisoners one fair opportunity to present their claims. "This bill does not provide for another bite at the apple, because those few individuals never actually got the first bite at the apple," he said. He said that legislators had consulted with the Tennessee Disability Coalition, the Tennessee District Attorney Generals Conference, and the state attorney general's office in developing the legislation.
In a statement, Payne's attorney Kelley Henry called the passage of HB 1062 "an example of how our three branches of government are supposed to work together. The Tennessee Supreme Court urged the Legislature to patch a hole in Tennessee law that prevented people with intellectual disability from accessing the courts to press their claim that their execution is barred by the Tennessee and United States constitutions. Our legislature answered that call. This bill brings Tennessee law into line with the U.S. Supreme Court's nearly two-decades old ruling barring the execution of people with intellectual disability."
Henry also noted that the bill "will reduce needless litigation, greatly serving the public interest by saving taxpayer money, conserving judicial resources, and speeding up the appellate process in capital cases."
Payne has consistently maintained his innocence in the murder of Charisse Christopher and her two-year-old daughter. He was convicted in a racially charged trial in which Shelby County prosecutors asserted, without evidence, that he was a young Black man on drugs who stabbed Christopher to death after she spurned his sexual advances. Henry's statement pointed to the particular challenges faced by innocent defendants with intellectual disability, saying, "Importantly, the U.S. Supreme Court recognizes that people with intellectual disability are at a 'special risk for wrongful execution.' Empirical studies verify this truth. This bill will help to ensure that the State of Tennessee does not wrongfully execute an innocent person."
A Death Penalty Information Center review of 136 cases through April 15, 2021 in which courts overturned prisoners' death sentences because of intellectual disability has found that intellectually disabled defendants of color are particularly vulnerable to capital punishment. More than 82% of the death-row prisoners whose death sentences have been vacated as a result of intellectual disability (112 of 136, 82.4%) are persons of color. More than two-thirds are African American (92, or 67.6%); 17.6% (24) are white; 14.0% (19) are Latinx; and one (0.7%) is Asian.
Sources
Yue Stella Yu, Tennessee leg­is­la­ture: Courts allowed to recon­sid­er death sen­tences over intel­lec­tu­al dis­abil­i­ty appeal, Nashville Tennessean, April 26, 2021; Jonathan Mattise, Bill pass­es to stop exe­cu­tions of intel­lec­tu­al­ly dis­abled, Associated Press, April 26, 2021; Steven Hale, Legislature Passes Bill Aimed at Preventing the Execution of Intellectually Disabled People, Nashville Scene, April 27, 2021; Cynthia Yeldell, Bill to Protect Disabled from Death Sentence Headed to Governor's Desk, Tennessee Tribune, April 26, 2021; Kirstin Garriss, TN law­mak­ers pass leg­is­la­tion that could allow death row inmates to make intel­lec­tu­al dis­abil­i­ty app, FOX13Memphis​.com, April 26, 2021.
Read the state­ment from Kelley Henry, Pervis Payne's attorney.
Arbitrariness
Mar 24, 2023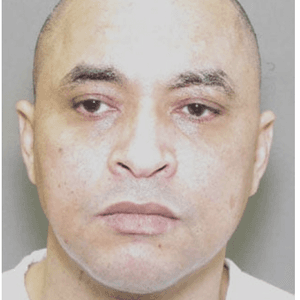 REPRESENTATION

: Why Poor People in Texas End Up on Death Row and Face Execution
Sentencing Alternatives
Mar 21, 2023
California to Close San Quentin's Death Row as Part of a Broader Prison Reform