The Texas Court of Criminal Appeals has stayed the May 6, 2020 execution of Edward Busby (pictured) for sixty days. Busby's was the nation's seventh execution postponed in the United States because of the coronavirus and the sixth in Texas.
The stay, issued on April 27, marked the 26th execution date in the first half of 2020 to be halted. By contrast, five executions have been carried out with three others — two in Texas and one in Missouri — still pending before the end of June.
The court's stay order did not specify the grounds for its decision, saying only that "[w]e have determined that the execution should be stayed at the present time." However, Busby's stay motion had sought to postpone his execution because of the dangers of moving forward with his case during the COVID-19 pandemic. "The rapidly spreading coronavirus is producing an unprecedented crisis in this country, and in Texas," wrote defense counsel Jeffrey R. Newberry. "It is affecting every aspect of daily functioning—including in the criminal justice system. Each day, each hour, increases the number of people and systems effected."
The defense motion cited the state of disaster declared by Texas Gov. Greg Abbott and an emergency order entered by the Texas courts as support for the stay request. "Under the Court's order," Busby's motion states, "all Texas courts may—and must to avoid risk to court staff, parties, attorneys, jurors, and the public—modify or suspend any and all deadlines and procedures for a stated period ending no later than 30 days after the Governor's state of disaster has been lifted."
As counsel for Tennessee death-row prisoner Oscar Smith also explained in the motion that led to the stay of his June 4, 2020 execution, proceeding with the execution would create a number of public health risks. Busby's motion said the litigation and execution process would increase the risk of infection for counsel, court personnel, and those involved in carrying out or witnessing the execution.

In addition to Busby, the Texas Court of Criminal Appeals has granted COVID-19-related stays of execution to John Hummel, Tracy Beatty, and Fabian Hernandez. Each of these stays automatically expires after sixty days. Prosecutors must then petition county courts to set new execution dates. Texas trial courts have withdrawn two other execution dates and issued new orders rescheduling the executions of Billy Joe Wardlow and Carlos Trevino for July 8 and September 30, 2020, respectively.
With Texas still in its state of disaster, Randall Mays and Ruben Gutierrez face pending executions scheduled for May 13 and June 16. Walter Barton faces a May 19 execution date in Missouri.
Human Rights
May 19, 2023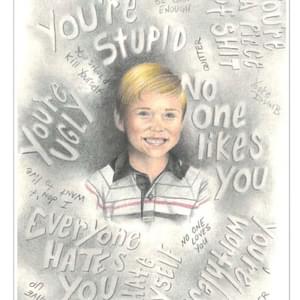 Missouri Clemency Petition Highlights Prisoner's Extraordinary Artwork