Just hours before tonight's (August 30) scheduled execution of Kenneth Foster, Governor Rick Perry (pictured) has accepted a Texas Board of Pardons and Paroles recommendation to stop Foster's execution and commute his sentence to life. Perry was not obligated to accept the highly unusual 6-1 recommendation from the board whose members he appoints. The commutation is the first of its kind in his eight years in office. The board decision was announced about seven hours before Foster was scheduled to die. Perry's announcement came about an hour later. "After carefully considering the facts of this case, along with the recommendations from the Board of Pardons and Paroles, I believe the right and just decision is to commute Foster's sentence from the death penalty to life imprisonment. I am concerned about Texas law that allows capital murder defendants to be tried simultaneously, and it is an issue I think the legislature should examine," Perry said.

Foster was sentenced to death under the Texas Law of Parties that permits a person involved in a crime to be held accountable for the actions committed by someone else. Foster was tried along with a co-defendant who actually shot the victim in this case. Two other co-defendants pled guilty and received lesser sentences after testifying in Foster's trial. In Foster's case, Texas maintained that he deserved the death penalty because he should have anticipated that a passenger in his vehicle, Mauriceo Brown, would exit the car with a weapon and fatally shoot the victim, Michael LaHood.
(Associated Press, August 30, 2007). Read Governor Perry's press announcement and statement about the commutation. See Arbitrariness and Clemency.
Human Rights
May 24, 2023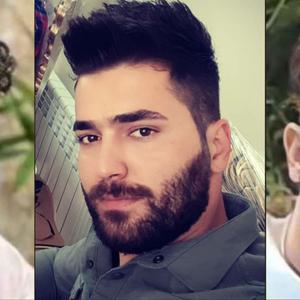 Iran Continues Aggressive Use of Death Penalty Despite International Condemnation