The Texas Attorney General's Office has released partial results of DNA testing long requested by attorneys for death row inmate Hank Skinner. Although the results are incomplete and reveal the presence of another unknown person, the state is claiming the tests confirm Skinner's involvement in the murder of his live-in girlfriend, Twila Busby, and her two adult sons in 1993. Skinner had been seeking additional DNA testing since 2000 even while execution dates had been scheduled, but his requests had been denied until the defense attorneys and the state finally reached an agreement in 2012. According to a statement from Skinner's attorney, Rob Owen, "We will remain unable to draw any strong conclusions about whether the DNA testing has resolved the stubborn questions about Hank Skinner's guilt or innocence until additional DNA testing has been completed, and the data underlying that DNA testing has been made available to our experts for a detailed review," he said. A jacket found at the scene of the crime containing blood spattering was lost by the police and DNA testing could not be done on this piece of evidence. DNA testing after conviction has contributed to 300 exonerations in the United States, including 18 from death row. There have been 44 DNA exonerations in Texas alone.
Skinner's attorney further noted, "We have requested additional DNA testing that could improve the quality of the unknown DNA profile from the carpet sample, to allow authorities to submit it to CODIS, the national law enforcement DNA database, to search for matches there. We have also requested additional DNA testing of the stains from the knife, likewise hoping to develop further the DNA profile of the third contributor. All the parties must do everything in their power to make sure Texas does not make an irreversible mistake."
(B. Grissom, "AG Says DNA Tests Implicate Hank Skinner in '93 Murders," Texas Tribune, November 14, 2012; R. Owen, "Statement from Attorney for Hank Skinner in Response to Initial DNA Test Results in Hank Skinner Case," Press Release, November 14, 2012). See further information on Hank Skinner.
Texas and Defense File Joint Motion for DNA Testing in Death Penalty Case
But State Has Lost Key Piece of Evidence
(UPDATE: On July 15, 2014, a Texas District Court judge held that even if new DNA test results had been submitted at Skinner's original trial, he probably still would have been convicted.) On June 12, 2012 the state of Texas joined with defense attorneys for Henry Skinner in filing a motion with the Texas Court of Criminal Appeals to overturn a prior court decision denying DNA testing of evidence from the crime scene in Skinner's case. Skinner was convicted of murder and sentenced to death in 1995. He has repeatedly sought DNA testing of blood found on items near the victim. The state conducted testing on some items prior to Skinner's trial, but refused testing on other materials during the appeals. These refusals were recently upheld by a Texas District Court in 2011.
Robert Owen, an attorney for Skinner, expressed concern about the state's losing a bloody jacket (see photo) found near the victim's body:
We are pleased to have reached an agreement that finally secures DNA testing in this case, but there remains reason for grave concern. It appears that no DNA testing will be performed on perhaps the key piece of evidence collected by the police at the crime scene - the sweat-stained, blood-spattered men's windbreaker jacket found next to Twila Busby's body. From the earliest days of his fight for DNA testing, Mr. Skinner has insisted that this jacket should be tested because it may have been worn by the assailant. Moreover, since trial, a witness has positively identified the jacket from a photograph as one regularly worn by Twila Busby's uncle Robert Donnell who was seen stalking Twila at a party shortly before her death. It is beyond reasonable dispute that DNA testing on this jacket is critically important to the reliable determination of guilt in this case.
(See Skinner v. Texas, No. AP-76,675 (Tx. Ct. Crim. App. June 12, 2012) (Joint Motion for Order of DNA Testing)).
Intellectual Disability
Jun 11, 2021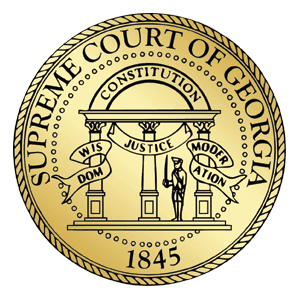 Georgia Supreme Court Upholds ​
'

Uniquely High and Onerous' Burden of Proving Intellectual Disability in Death Penalty Cases
Mental Illness
Jun 10, 2021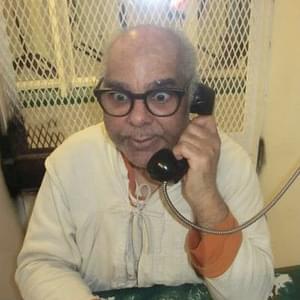 Raymond Riles, the Nation's Longest Serving Death-Row Prisoner, is Resentenced to Life