Update: Frances Newton was executed in Texas on September 14, 2005. As Texas prepares to execute Frances Newton on September 14, her attorneys have raised questions in a clemency petition about her guilt based on new evidence, including conflicting accounts of whether investigators recovered a second gun at the crime scene. Newton, who would be the first black woman executed in the state since the Civil War, was sentenced to death for the 1987 killings of her husband and her two children.
At the time of her initial trial, there were indications that an unreported second gun was recovered at the crime scene, but Newton's court-appointed defense attorney, Ron Mock, - who was later barred from capital cases - failed to investigate the matter. Newton's current defense attorneys note that such evidence would have had to be turned over to the defense, but was not, and that the wrong gun could have been tested in the case.

In addition to new questions about a possible second gun recovered at the crime scene, Newton's defense attorneys have a sworn account from a relative of their client who was incarcerated in the Harris County jail in 1987 and 1988. The statement tells of a cellmate who had boasted of going to the Newtons' house the night of slayings to collect a drug debt "with orders to kill everybody present if the man did not have the money."

Newton has maintained her innocence since her arrest. Three jurors from the case now say that they would not have voted to convict her if they had known of all the evidence, and two former Texas criminal justice officials are urging the state to spare her life because she does not pose a future danger to society, a necessary finding for execution. Newton was originally scheduled for execution on December 1, 2004, but was granted a rare 120-day reprieve by Governor Rick Perry to allow time to review disputed evidence. (New York Times, August 25, 2005). See Innocence and Women.
Arbitrariness
Jul 19, 2022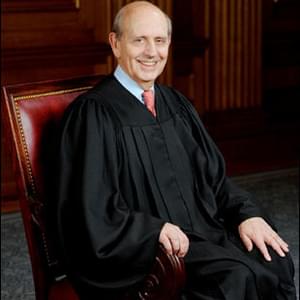 Commentary: Richard Glossip's Case Exemplifies the Systemic Flaws that Justice Stephen Breyer Warned About