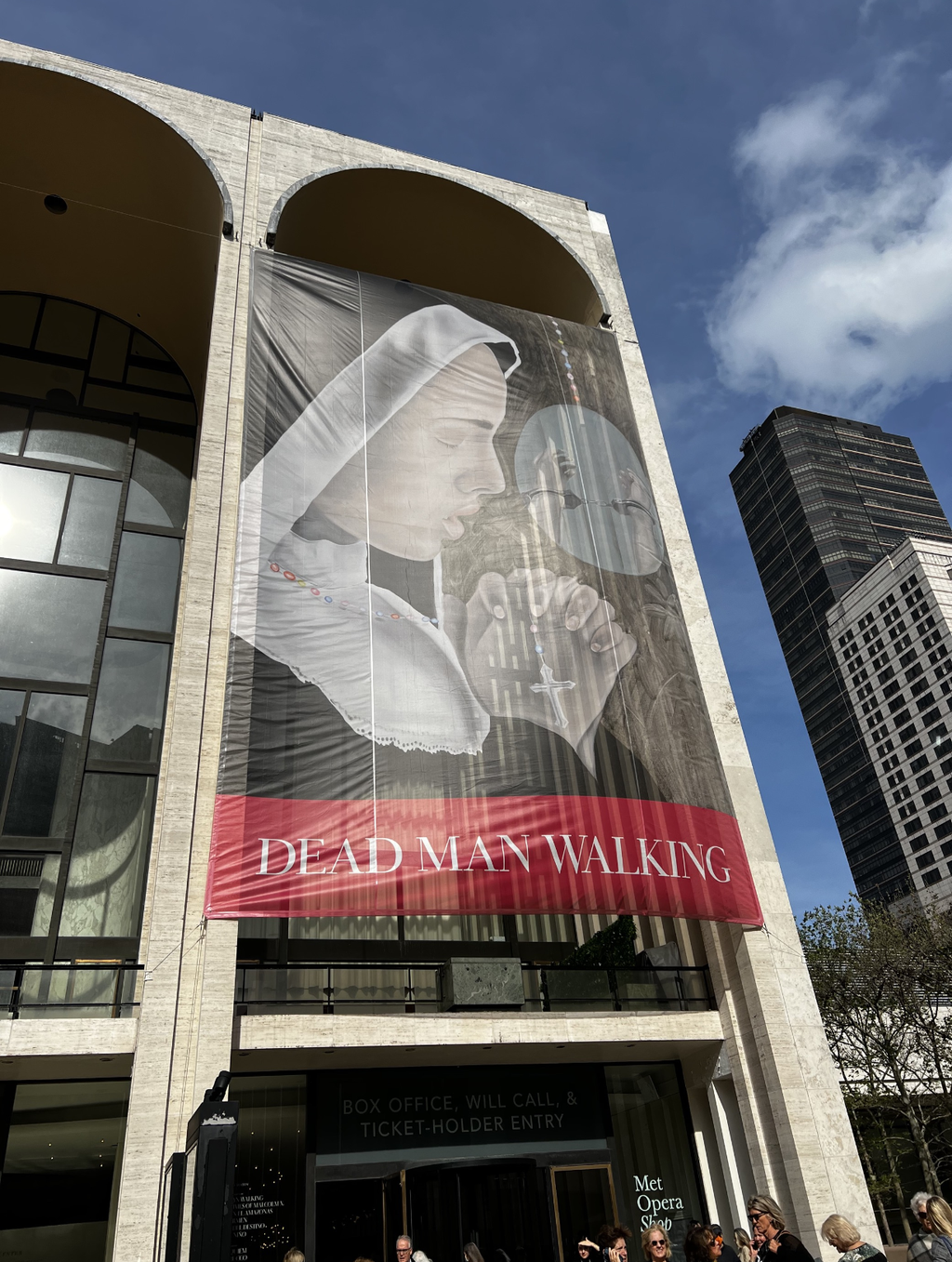 On September 26, 2023, the New York Metropolitan Opera will premiere "Dead Man Walking" created by American composer Jake Heggie and Terrence McNally and featuring a new staging by Ivo van Hove. The opera is based on Sister Helen Prejean's 1993 memoir which details her journey as a pen pal and spiritual adviser to a death-sentenced prisoner at Louisiana's Angola State Prison. It is the most performed contemporary opera in the world.   

"I can only think that somehow we told this human drama very well," Mr. Heggie said. "It is an intimate story with massive forces at work, very American but universal, timely but timeless. The opera seems to work not only here in the US, where we have the death penalty, but also in abolitionist countries around the world, and that surprised me." 

The Met's production begins with a short film that shows the crime and the deaths of two teenagers.  In addition to the main roles of Sister Helen and the prisoner Joseph De Rocher, the grief-stricken parents of the victims have prominent roles as supporters of the death penalty. Other characters include Mr. De Rocher's mother, who pleads for her son's life before the parole board. The opera ends with a dramatic portrayal of the prisoner's execution by lethal injection.   

"Dead Man Walking" is directed by Yannick Nézet-Séguin and the cast includes mezzo-soprano Joyce DiDonato starring as Sister Helen, bass-baritone Ryan McKinny as the death-sentenced prisoner Joseph De Rocher, soprano Latonia Moore as Sister Rose, and mezzo-soprano Susan Graham as De Rocher's mother.