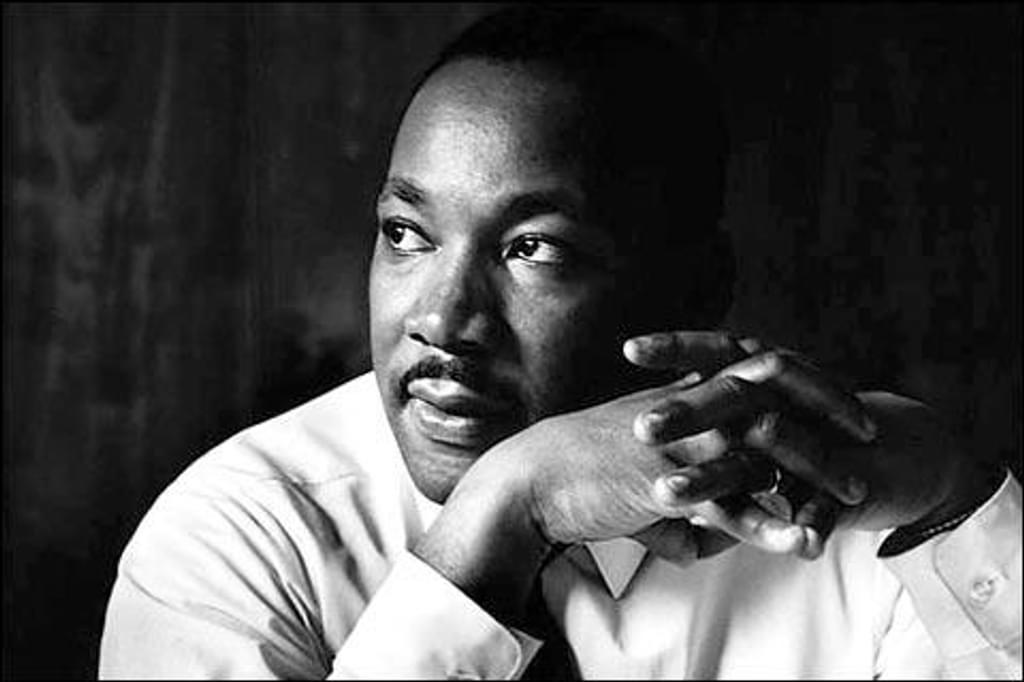 On Martin Luther King Day, DPIC looks at the Reverend Dr. Martin Luther King's views on the death penalty.
Dr. King's philosophy of non-violence had no room for capital punishment. In one of his most famous sermons, Loving Your Enemies, Dr. King preached: "Returning hate for hate multiplies hate, adding deeper darkness to a night already devoid of stars. Darkness cannot drive out darkness; only light can do that. Hate cannot drive out hate; only love can do that."
In 1952, Jeremiah Reeves, a 16-year-old African-American Montgomery, Alabama high school student was arrested for allegedly raping a white woman with whom he was having an affair. The teen was interrogated for two days, deprived of sleep, strapped into an electric chair, and told the only way to escape the death penalty was to confess. He did so, then recanted. The trial judge barred the defense from telling the all-white jury the circumstances of the "confession," and Reeves was sentenced to death.
Six years later, Alabama executed him. On Easter Sunday 1958, nine days after the execution, Dr. King preached to a crowd of 2,000 on the steps of the state capitol about the "tragic and unsavory injustice."
Dr. King said: "A young man, Jeremiah Reeves, who was little more than a child when he was first arrested, died in the electric chair for the charge of rape. Whether or not he was guilty of this crime is a question that none of us can answer. But the issue before us now is not the innocence or guilt of Jeremiah Reeves. Even if he were guilty, it is the severity and inequality of the penalty that constitutes the injustice. Full grown white men committing comparable crimes against Negro girls are rare ever punished, and are never given the death penalty or even a life sentence."
Dr. King continued: "But not only are we here to repent for the sin committed against Jeremiah Reeves, but we are also here to repent for the constant miscarriage of justice that we confront everyday in our courts. The death of Jeremiah Reeves is only the precipitating factor for our protest, not the causal factor. The causal factor lies deep down in the dark and dreary past of our oppression. The death of Jeremiah Reeves is but one incident, yes a tragic incident, in the long and desolate night of our court injustice. … Truth may be crucified and justice buried, but one day they will rise again. We must live and face death if necessary with that hope."
According to the Bureau of Justice Statistics, 455 people were executed for rape in the United States between 1930 and the Supreme Court's decision declaring the nation's death penalty statutes unconstitutional in 1972. 405 (89.1%) were black. The use of the death penalty for rape remained almost exclusively a Southern phenomenon: 443 of the executions for rape (97.4%) occurred in former Confederate states. Noting the different punishment of blacks and whites for allegations of interracial rape, Dr. King later wrote in his memoir, Stride Toward Freedom, it was "[f]or good reason the Negroes of the South had learned to fear and mistrust the white man's justice."
In a November 1957 interview Ebony asked Dr. King: "Do you think God approves the death penalty for crimes like rape and murder?" He responded, "I do not think that God approves the death penalty for any crime, rape and murder included…. Capital punishment is against the better judgment of modern criminology, and, above all, against the highest expression of love in the nature of God."
[Originally posted January 15, 2018]
Sources
Jeremy Gray, The exe­cu­tion of Jeremiah Reeves: Alabama teen's death sen­tence helped dri­ve civ­il rights move­ment, Birmingham News, February 4, 2015; Advice for Living, Ebony, November 1957; Rev. Dr. Martin Luther King, Jr., Statement Delivered at the Prayer Pilgrimage Protesting the Electrocution of Jeremiah Reeves, April 6, 1958, Montgomery, Alabama; Rev. Dr. Martin Luther King, Jr., Sermon: Loving Your Enemies in Strength to Love, 1963.