The longest serving inmate on Texas's death row died of natural causes in Dallas County Jail while awaiting a new sentencing hearing. Ronald Curtis Chambers spent 35 years on death row awaiting execution. For much of the time, he was confined to his cell for 23 hours a day. Chambers was convicted of capital murder and sentenced to death in 1975, but his sentence was overturned repeatedly. He was again sentenced to death in 1985 and 1992. James Volberding, who worked on Chamber's appeals from 1996 to 2008, pointed to his case as an illustration of the flaws in Texas' death penalty system. According to Volberding, court and prosecution errors were the cause of the long delay and he argued that these delays amounted to cruel and unusual punishment. He said that Chambers was a changed man from the person who committed murder at age 20 and was very remorseful. The Dallas County district attorney's office spokeswoman Jamille Bradfield stated on Monday that they were "actively preparing to retry Mr. Chambers on punishment at the time of his death."
(R. Abshire, "Death-Row inmate dies in Dallas awaiting new hearing," Dallas Morning News, November 15, 2010). See Arbitrariness and Time on Death Row.
Innocence
Sep 20, 2023
Glynn Simmons Exonerated
48

Years After He Was Sentenced to Death in Oklahoma
Arbitrariness
Sep 13, 2023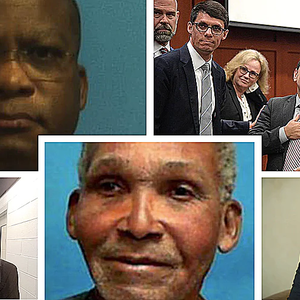 When Jurors Do Not Agree, Should a Death Sentence Be Imposed?