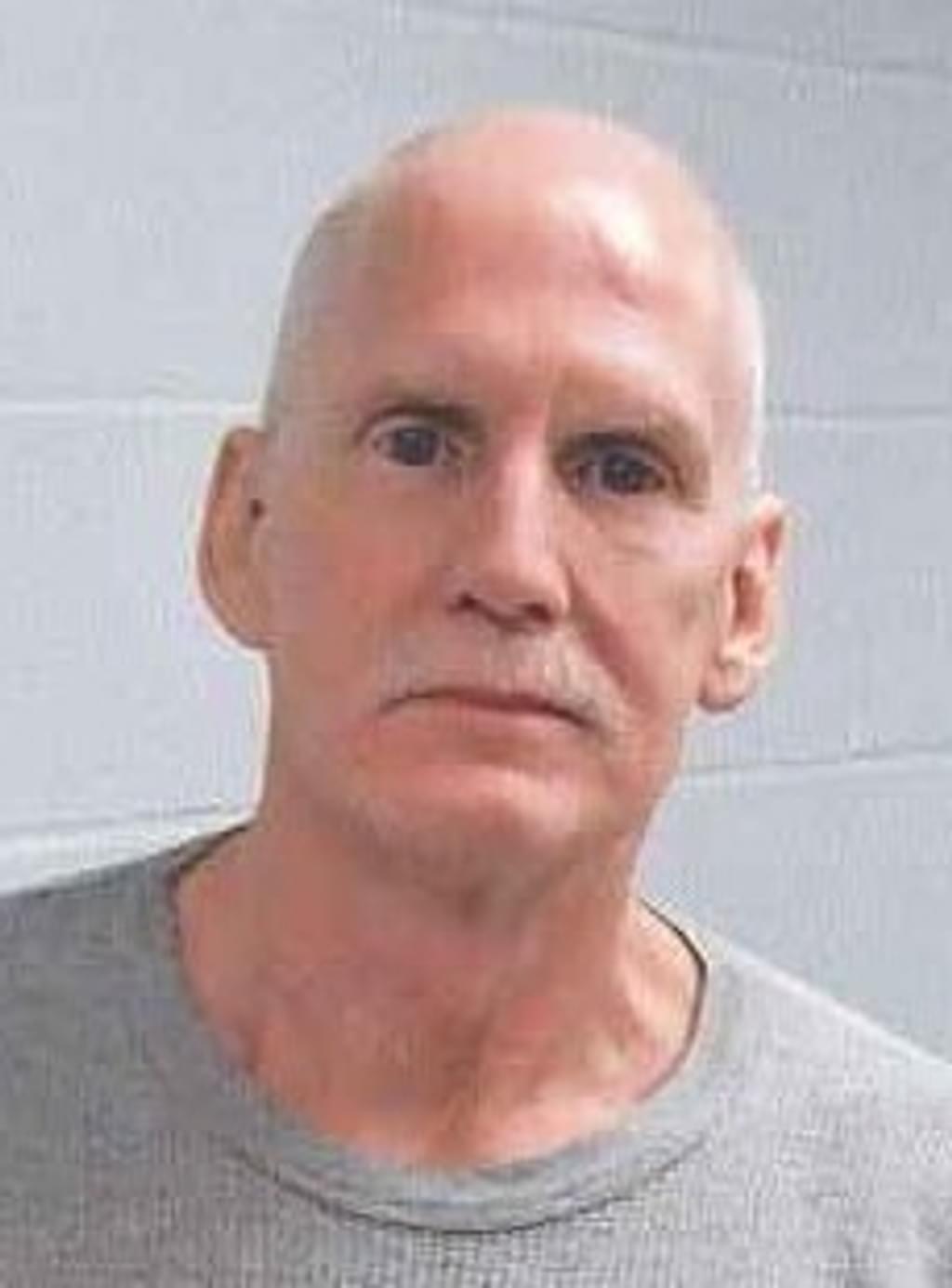 For the second time in three days, the United States government has executed a prisoner after a 5-4 overnight decision of the U.S. Supreme Court short-circuited judicial review of significant legal claims and after the original death warrant setting his execution date had expired.
Wesley Ira Purkey was executed at the United States Penitentiary Terre Haute and pronounced dead at 8:19 a.m. on July 16, 2020, more than 15 hours after the time the Federal Bureau of Prisons had set for a scheduled July 15 execution. Three Supreme Court rulings issued at about 2:45 a.m. removed potential legal impediments for his execution, but the date for his scheduled execution had passed. Interpreting regulatory provisions that required the Director of the Bureau of Prisons to provide a prisoner notice of a new execution date as permitting an immediate execution, prison officials reportedly read Purkey a one-page letter informing him he would be executed on July 16.
Purkey's execution followed a similar trajectory to the federal government's execution of Daniel Lewis Lee's 48 hours earlier. As in Lee's case, the Supreme Court issued post-2:00 a.m. rulings vacating preliminary injunctions issued by a Washington, D.C. federal district court and nullifying briefing schedules set by a federal appeals court panel in Washington that expedited consideration of the government's challenge to the injunction. And in both cases, the government left no opportunity to challenge the notice it provided of an immediate morning execution after the original death warrant expired.
"Wes Purkey's execution should shock the conscience of anyone who cares about justice and the rule of law," his lawyer, Rebecca Woodman, said in a statement. "The government used every weapon in its arsenal to prevent any court from deciding the merits of his incompetency claim, even as evidence in its own possession showed Mr. Purkey's mental capacity was profoundly impaired. And by barreling ahead to execute during the COVID-19 pandemic, the government recklessly placed hundreds of people at serious and unnecessary risk."
A Divided Supreme Court Blocks Legal Review of Issues in Purkey's Case
Lower courts had issued three separate orders halting Purkey's execution to permit review of issues involving the legality of the federal execution process, his mental competency, and whether there was a procedural vehicle available for courts to consider his claim of ineffective penalty-phase representation. A divided Supreme Court vacated all three and rejected two other petitions to postpone the execution.
On July 2, a panel of the U.S. Court of Appeals for the Seventh Circuit issued a stay of execution to permit Purkey to seek review of a procedural ruling that had blocked the court from considering issues related to ineffective representation in the penalty phase of his trial and defects in his sentencing jury's consideration of mitigating evidence. The panel had denied Purkey's claim on procedural grounds but decided that the execution schedule announced by the federal government the day before oral argument in Purkey's case should not be permitted to interfere with the Court's ability to fully review Purkey's claims, including a potential motion for rehearing. Early in the evening of July 15, a divided United States Supreme Court disagreed, voting 5-4 without opinion to vacate the stay. Justices Stephen Breyer, Ruth Bader Ginsburg, Elena Kagan, and Sonia Sotomayor dissented.
That ruling left the Court with four unresolved issues to decide:
Federal prosecutors' request to vacate a preliminary injunction issued by the federal district court in Washington, D.C., on the prisoners' remaining challenges to the federal execution protocol;
The prosecutors' request to vacate the federal district court's preliminary injunction on Purkey's claim of incompetency to be executed;
An application by Purkey's 68-year-old spiritual advisor with an underlying health condition to delay the execution so that he could minister to Purkey at the execution without risking his own life and health; and
Purkey's petition asking the Court to review the Seventh Circuit's procedural rulings on his ineffectiveness claim.
In a series of 2:45 a.m. rulings without comment on July 16, the Court granted the prosecutors' requests to vacate the injunctions and denied the defense-associated requests to stay the execution. Four justices strongly dissented.
Justice Sotomayor authored the principal dissent, joined by Justices Breyer, Ginsburg, and Kagan. Sotomayor sharply criticized the Court's "decision to shortcut judicial review and permit the execution of an individual who may well be incompetent." She rejected the prosecutors' assertion that Purkey should be executed because he labeled his claim a civil rights claim related to his execution instead of a habeas corpus claim related to his death sentence and filed in the court considering the constitutionality of the federal execution process instead of the court in which he had been tried. "It is … undisputed that there is a District Court in which Purkey may properly pursue his [competency] claim and his request for a competency hearing," she wrote. Given the evidence of Purkey's Alzheimer's diagnosis, and his "history of delusions, hallucinations, and paranoia," Justice Sotomayor concluded that "the Government has not come close to showing that the District Court erred in finding Purkey likely to succeed on the merits of his [claims]."
Justice Breyer authored a second dissent, joined by Justice Ginsburg, reiterating his concerns with the constitutionality of capital punishment. Purkey's and Lee's cases, he wrote, "have come before us with the defendants pointing to what I believe are serious legal defects of a kind that have long plagued the administration of the death penalty in the United States." Lee's case, Breyer said, illustrates the arbitrariness, inevitable delay, procedural unfairness, and uncertain reliability of the death penalty process, as "Lee was sentenced to death and his codefendant to life even though the two men committed the same crime." Purkey, he wrote, "is now 68 years old, frail, and suffering from Alzheimer's disease and other psychiatric conditions" after 16 years of incarceration of death row, undermining any possible deterrent or retributive value to his execution.
"A modern system of criminal justice," Breyer wrote, "must be reasonably accurate, fair, humane, and timely. Our recent experience with the federal government's resumption of executions adds to the mounting body of evidence that the death penalty cannot be reconciled with those values. I remain convinced of the importance of reconsidering the constitutionality of the death penalty itself."
Purkey is Executed While Proceedings Are Pending in the Seventh Circuit Court of Appeals
After the Supreme Court's decisions, Purkey refiled his competency claim in Indiana federal district court. The Indiana district court temporarily stayed the execution to consider Purkey's filings. With the district court action pending, Purkey filed an emergency application in the Seventh Circuit for a stay of execution at 3:35 a.m. Central (4:35 a.m. Eastern), according to time-stamped entries in the appeals docket. As Purkey's lawyers were preparing a pleading notifying the Circuit Court that the district court had denied their petition, the Bureau of Prisons moved forward with the execution.
At 7:53 a.m., prison officials allowed media witnesses to view the execution chamber. IV's had already been inserted in Purkey's arms. At 7:58 a.m. Eastern, defense counsel filed a Motion for Stay of the July 16, 2020 Execution While Pending Appeal with the Seventh Circuit. By then, a chaplain in "full PPE" was praying inside the chamber. Purkey was pronounced dead at 8:19 am. Two hours later, the Circuit Court entered its final order: "Appellant's sentence has been carried out rendering the motions and the appeal moot. Accordingly, all pending motions are DENIED and this appeal is DISMISSED as moot."
"We should expect more of our federal government than the rushed execution of a damaged and delusional old man," Woodman said. "As the district court in Washington, D.C. quoted …, 'the public interest has never been and could never be served by rushing to judgment at the expense of a condemned inmate's constitutional rights.' What happened today is truly abhorrent."
Sources
Vic Ryckaert, Elizabeth DePompei, Justin L. Mack, Wesley Ira Purkey exe­cut­ed in Terre Haute, 2nd man put to death this week, Indianapolis Star, July 16, 2020; Hailey Fuchs, Government Executes Second Federal Death Row Prisoner in a Week, New York Times, July 16, 2020; ACLU, ACLU Statement on the Execution of Wes Purkey, July 16, 2020; Mark Berman, Justice Dept. car­ries out sec­ond fed­er­al exe­cu­tion after anoth­er late-night, divid­ed Supreme Court rul­ing, Washington Post, July 16, 2020.
Read the Supreme Court's orders:
Read the state­ment of Purkey's defense coun­sel, Rebecca Woodman.
Innocence
Sep 27, 2023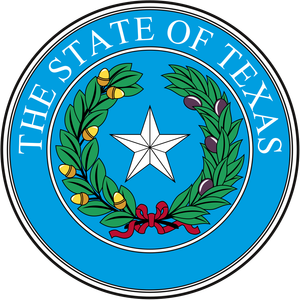 Former Texas Death Row Prisoner Clinton Young Sues Prosecutor for Misconduct
Innocence
Sep 20, 2023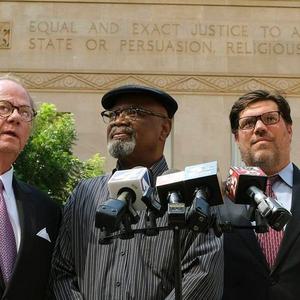 Glynn Simmons Exonerated
48

Years After He Was Sentenced to Death in Oklahoma