U.S. Senators Patrick Leahy (D-VT) and Arlen Specter (R-PA) (pictured) are urging the Justice Department to delay new rules that would give Attorney General Alberto Gonzales authority to limit the time death row inmates spend pursuing appeals before being executed. Senator Leahy chairs the Senate Judiciary Committee, and Sen. Specter is the ranking Republican member of that committee. The two recently sent a bipartisan letter to Gonzales expressing concerns about whether states have adequate protections in place to ensure competent legal counsel for indigent defendants facing the death penalty. "States must be required to take meaningful steps to guarantee adequate representation of death row prisoners before certification occurs. This is especially important in light of the accelerated timing and abridged federal court review. … It is crucial that the legislative changes to this complex and heavily litigated area of the law be successfully and appropriately implemented, especially given the tremendous stake for individual defendants," the Senators wrote.

The newly proposed regulations stem from passage of the Patriot Act, legislation that gives the Attorney General new power to approve requests from states seeking mandatory deadlines for capital defendants who wish to appeal their cases to federal courts. The law requires that the Attorney General decide whether a state has a system in place to provide representation for those facing the death penalty, but some experts feel the new regulations fail to ensure that these attorneys are adequately prepared to handle such cases. "All a state has to do is report it has a system. There seems to be no mechanism that's going to hold them to determining if a system is in fact in place, and if it functions so as to ensure that people are not wrongfully convicted and sentenced to death. That really should concern Americans, "said Kathryn Kase, co-chair of the death penalty committee for the National Association of Criminal Defense Lawyers.

The Senators, who share Kase's concerns, have asked Gonzales to delay implementation of the rules until October 5 at the earliest. They note that this change will allow additional time to make sure the new regulations include specific and clear representation guidelines. The Justice Department is currently planning to enact the rules following a public comment period that ends on September 23.

(Associated Press, August 15, 2007). See Representation.

Innocence
Sep 27, 2023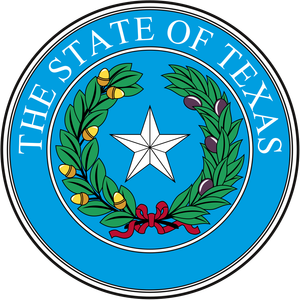 Former Texas Death Row Prisoner Clinton Young Sues Prosecutor for Misconduct
Innocence
Sep 20, 2023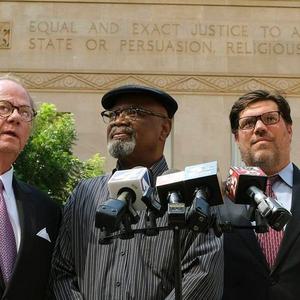 Glynn Simmons Exonerated
48

Years After He Was Sentenced to Death in Oklahoma